The Paris and District Chamber of Commerce partnered with St. Leonard's Community Services and the County of Brant to host a job fair at the Brant Sports Complex on Thursday, May 12. 
"I'm very happy with how this all came together," Susan Morton said, president of the Chamber. "I will be even happier if we actually get workers for these businesses because they are so desperately needed."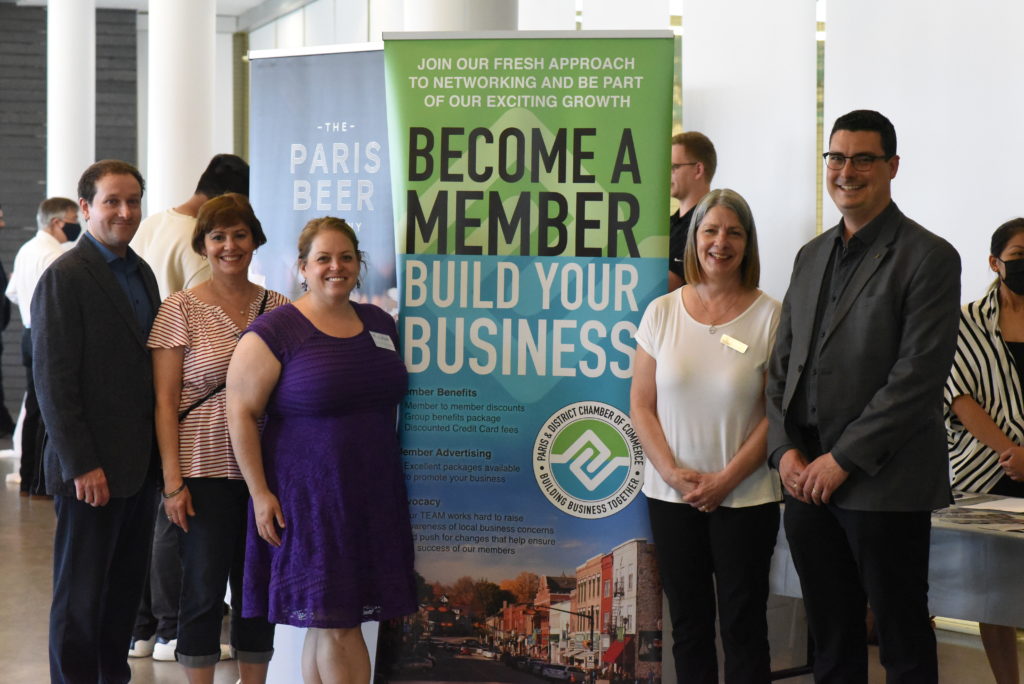 Morton described the current job market as a "buyers market" and said that it was important for them to put this event on to help local business owners.
"Everybody is hiring, across the board," she said. "There is a little bit of everything, including full-time, part-time, seasonal and student work. We kept this event general because there is demand everywhere."
Job seekers of all ages and experience levels dropped by the job fair, resumes in hand and ready for on-site interviews.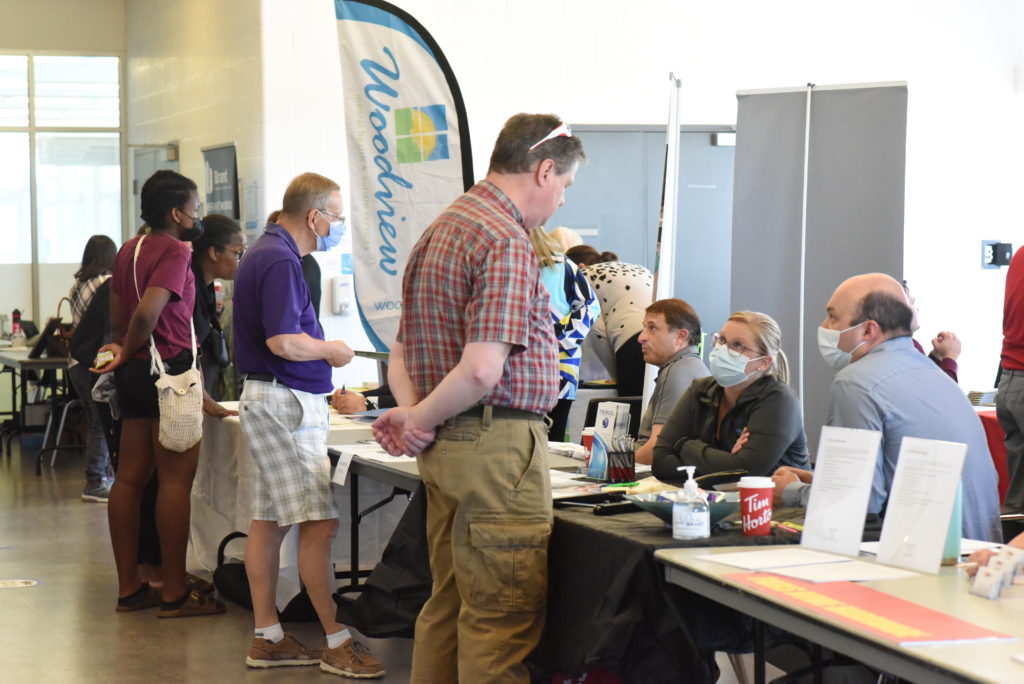 Twenty-six local businesses set up at the event, chatting with attendees about what they do and the opportunities that they had available.
Businesses in attendance were from a number of industries including hospitality and tourism, customer service, administration, sales and general manufacturing.
"The job market has changed," Morton said. "We wanted to focus a lot on diversity and inclusion, because we can see a largely untapped pool of workers in the Disability Network. Individuals that will take the opportunity and show up every day to give their all. We are challenging employers to start thinking a little differently about who to draw from."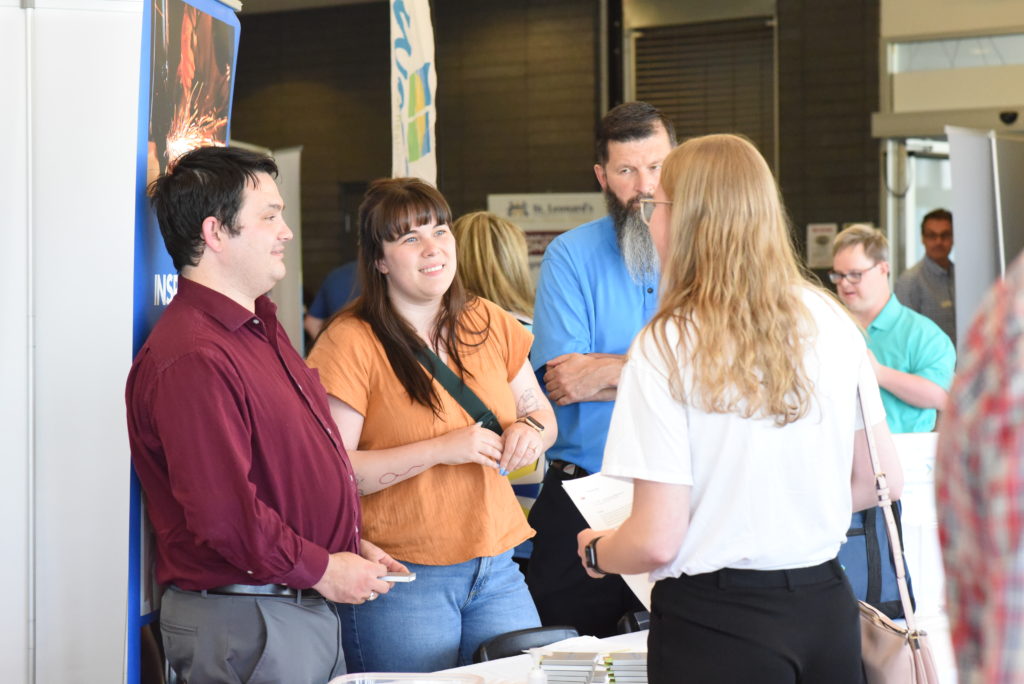 The Chamber of Commerce partnered with St. Leonard's Community Services and the County of Brant to put on the event. Morton said that having the support of the two organizations while planning their first-ever job fair was incredibly valuable.
"I cannot say enough about how great it has been to work with both teams," she said. "COVID really gave us an opportunity to build connections with other organizations that are working towards similar goals. We've been able to put our talents, resources and knowledge together to help one another with things like this."
Morton said that she hopes to be able to host more job fairs in the future, noting that she would like to have one for skilled trades in the near future.