The Paris District High School Panthers snapped the Brantford Collegiate Institute Mustangs' six-year run as girls' hockey champions in the district with a 4-2 win on Wednesday, March 2.
The teams went head-to-head at the Wayne Gretzky Sports Centre, battling for the Athletics Association of Brant, Haldimand and Norfolk (AABHN) championship.
Both teams looked hungry for the title, coming out flying to start the first period.
After a dominating performance in the semi-finals against the Assumption Lions, Panthers' forward Madison Burr broke the ice to give her team an early 1-0 lead.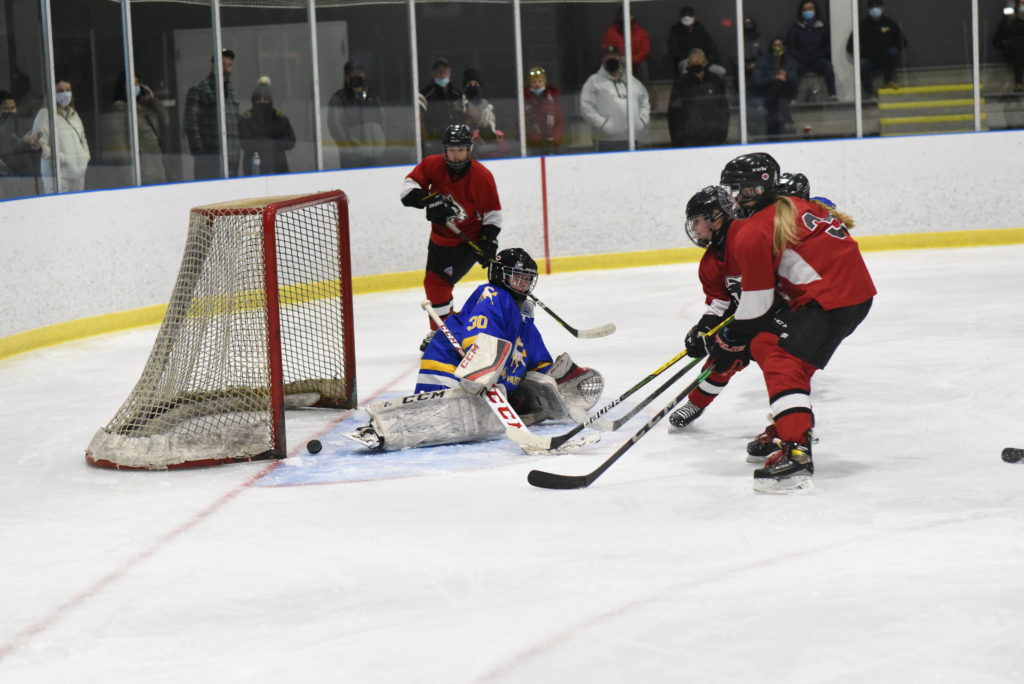 Paris kept the pressure on the Mustangs after the goal. BCI broke through with a two-on-two chance but Panthers' goalie Hannah Boer made a big save to send her team back on an offensive rush.
The rush led to a scramble ahead of the Mustangs' net and Maddison Smith tucked the puck past the goal line to extend the Panthers' lead to 2-0.
As time ticked down in the first period, the Mustangs created a Panthers turnover that led to an odd-man rush. They could not get the first shot on net, but BCI forward Sophie Carson stuck with the puck, wrapped around the net and fired a shot that found its way across the goal line. The Mustangs were down one at the end of the first.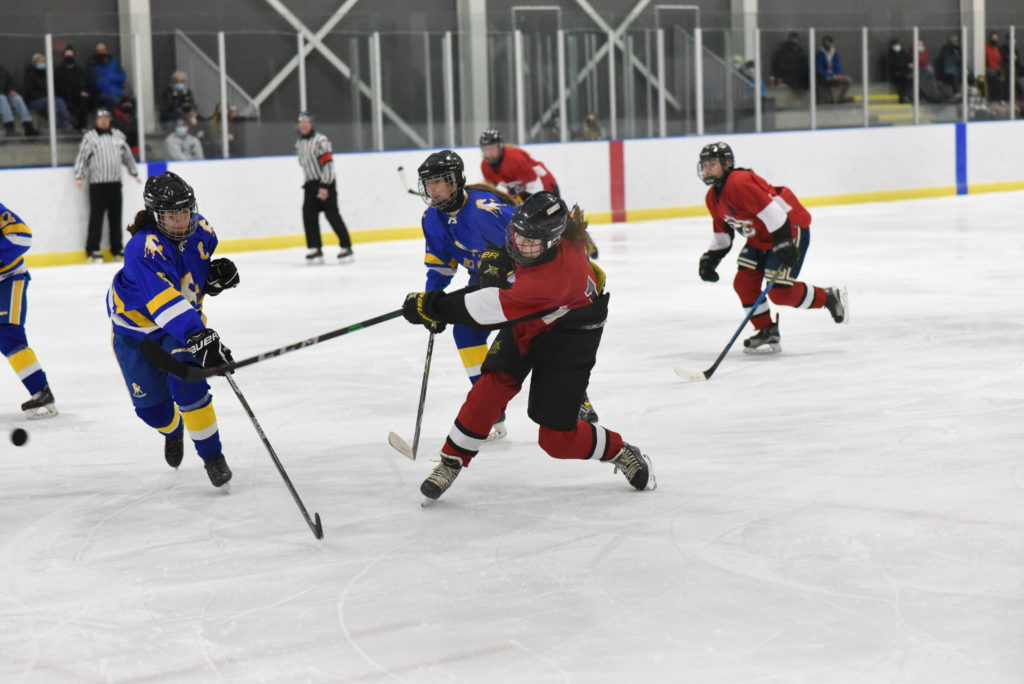 The Panthers started the second on a power play after BCI took an interference penalty in the final seconds of the first.
BCI killed off the penalty with ease, seeing two shorthanded chances. Their penalty kill units continued to click after taking a tripping penalty just past the five minute mark.
A minute into the penalty kill, Mustangs' Carson took off on a shorthanded breakaway to net her second of the game and tie it up at two.The Mustangs killed the remainder of the penalty and the second period ended, tied at two.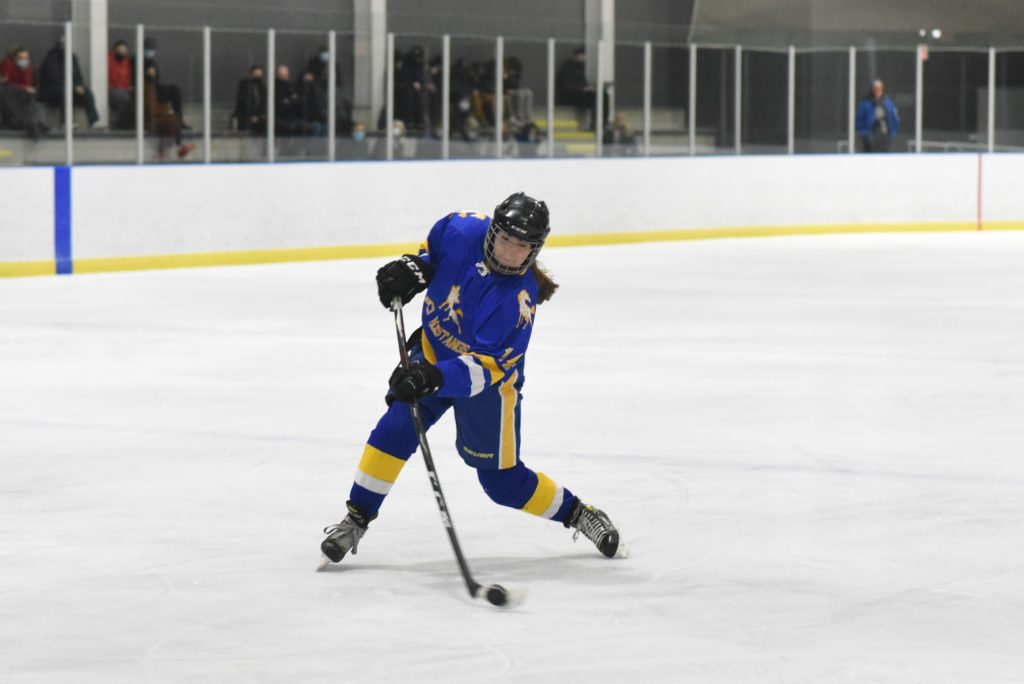 The Panthers regained their lead within the first minute of the third period with another goal from Burr.
Less than three minutes later, Burr topped off her second hat-trick in as many games to give the Panthers a two goal lead with six minutes left in the third.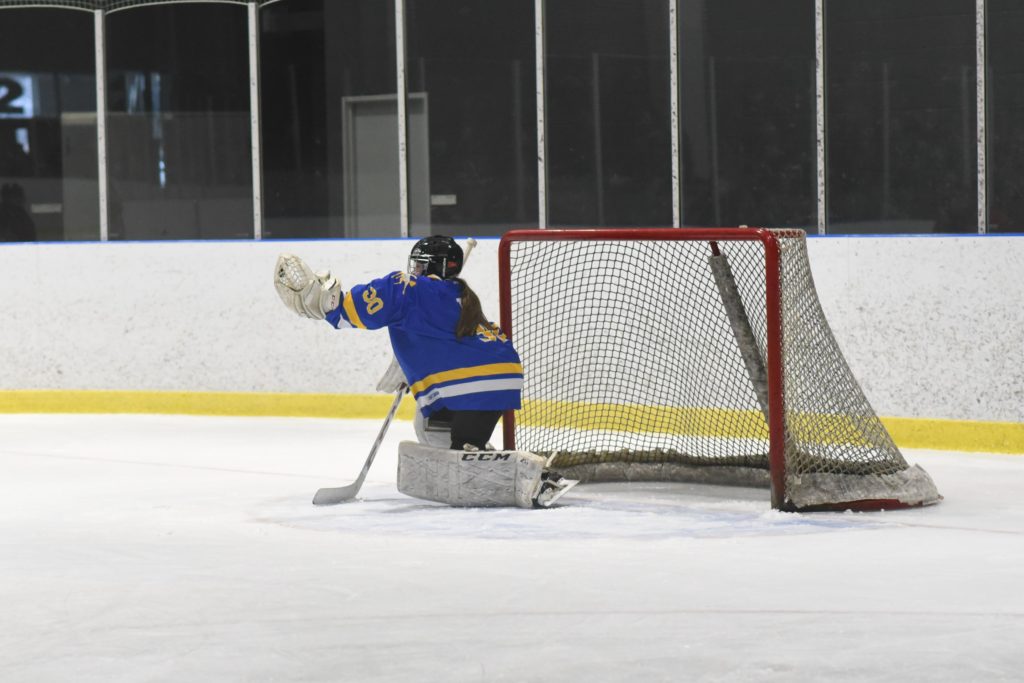 The final two minutes were packed with chances for the Mustangs, who had a five-on-three opportunity after two Panthers penalties. Boer stood on her head to solidify the win for PDHS, with a 4-2 final score.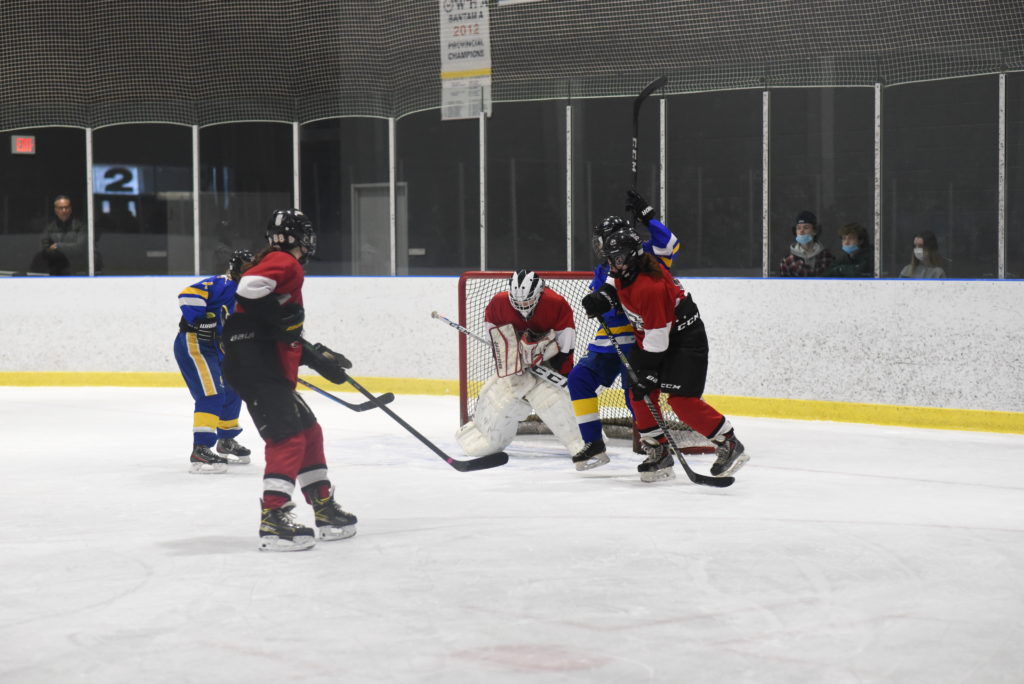 The Panthers will not have an opportunity to continue their season, as higher level high school tournaments have been cancelled due to COVID-19 precautions.