The Pickering Panthers showed why they sit atop the Ontario Junior Hockey League's (OJHL) North division in a 7-1 win over the Brantford 99ers on Thursday, December 16.
The Panthers struck early in the first to take a 1-0 lead over the 99ers.
Seconds later, the 99ers got a chance to tie it up with a power play. Brantford looked strong on the penalty and seconds after the teams were back to even strength, they tied it up 1-1.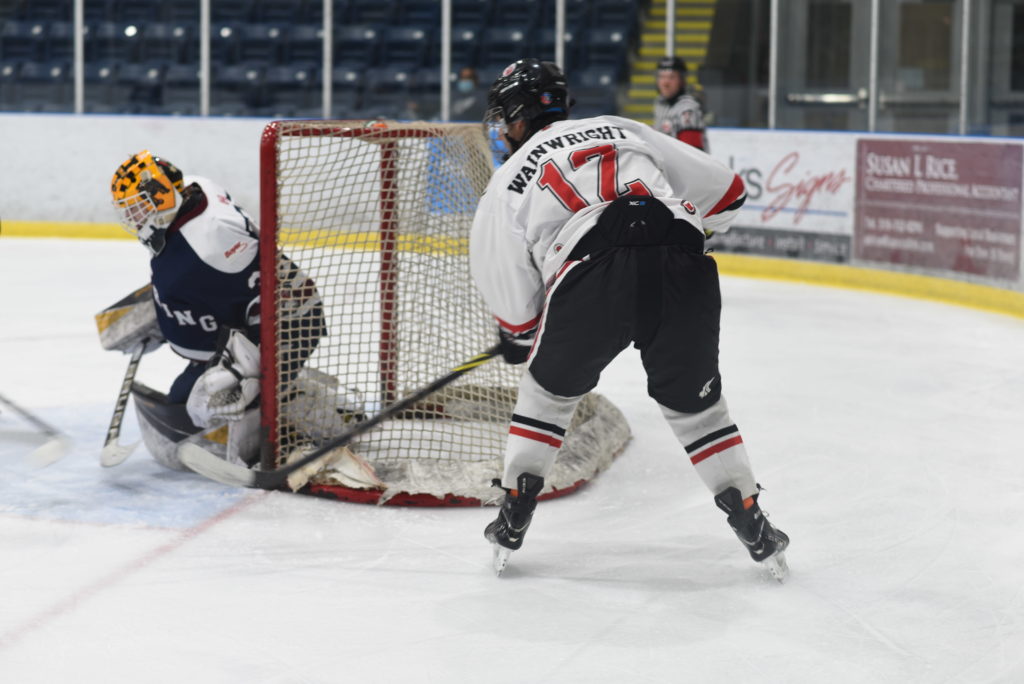 The teams came out physical, throwing big hits all over the ice. They exchanged back-to-back penalties but the goalies each made huge saves on the power plays to keep the score tied at one.
Just past the halfway mark of the period, the 99ers headed to the penalty kill again and the Panthers did not take long to capitalize on the man advantage.
Pickering used the momentum, scoring again moments later to carry a 3-1 lead into the second period.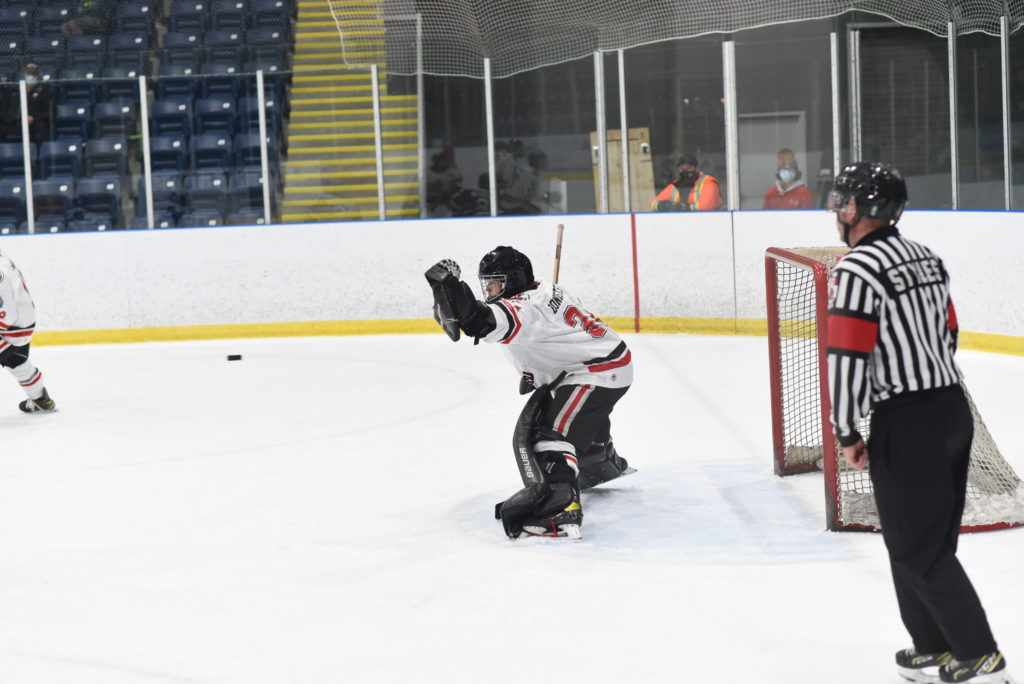 Play was much more balanced to start the second, with the teams each seeing great chances at either end.
The lone goal in the second period was for the Panthers on a power play, capping off a hat trick for forward Elijah Pilosof and extending their lead to 4-1.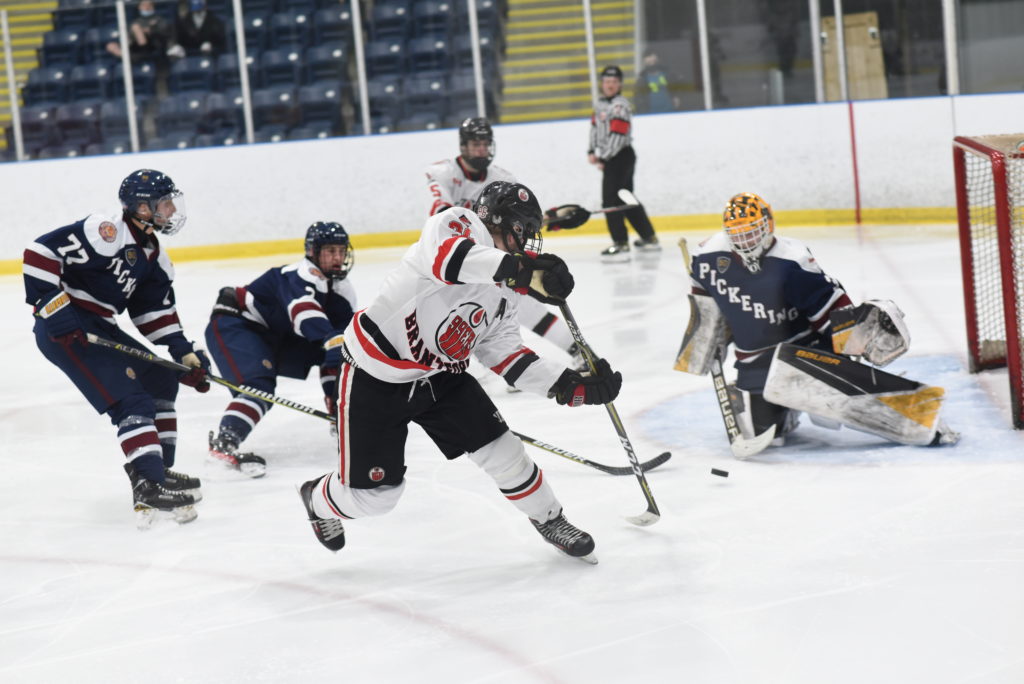 Tensions ran high at the end of the period, with scrums occurring by the nets after nearly every whistle. The referees had to break players up at the end of the period to send them to their respective dressing rooms.
Trailing 4-1, the 99ers started the third period with a power play. A minute after killing off the penalty, Panthers forward Jake Partridge scored two goals in 11 seconds.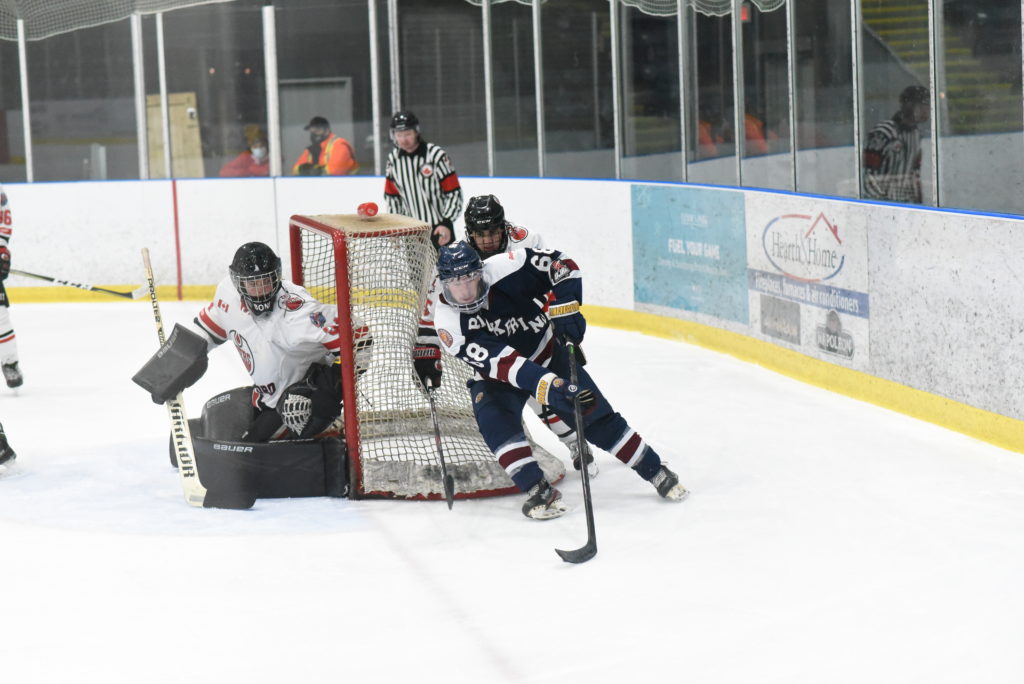 The penalty box started to fill up just past the six minute mark, seeing seven penalties within a span of three minutes. All penalties were killed off in the third period.
The 99ers put up a good fight in the final minutes of the third but the Panthers slid one more past the goalie to cap off a 7-1 win.
Pickering outshot the 99ers 44-25, and Pilosof led the Panthers with five points in the win.