More than 100 North Park Collegiate students put their work on full display during Ghost Grove, their 24th annual senior art showcase on Tuesday, June 14.
After two years of virtual presentation, the show returned to its in-person format for the first time since 2019.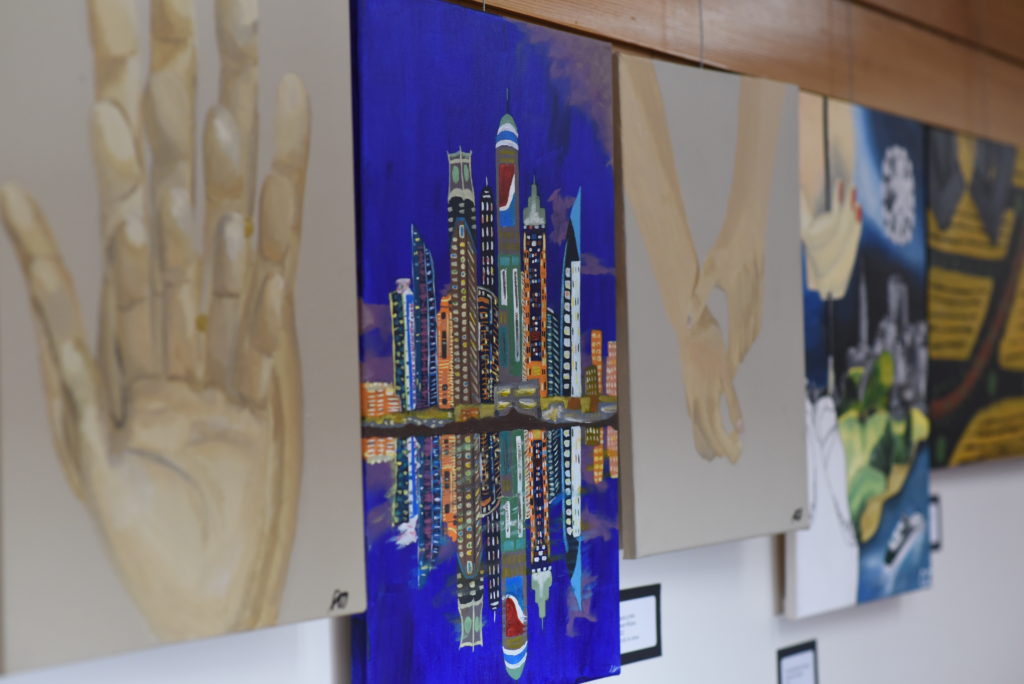 "It feels amazing to be back," said Kelsey Phillips, one of two senior art teachers at NPC. "We were worried about the attendance but this turnout might be even better than our last in-person event."
The show is a long-standing tradition for senior students to present their art. More than 200 pieces were on display at the event in a number of different mediums including painting, sculpture, mixed media and photography.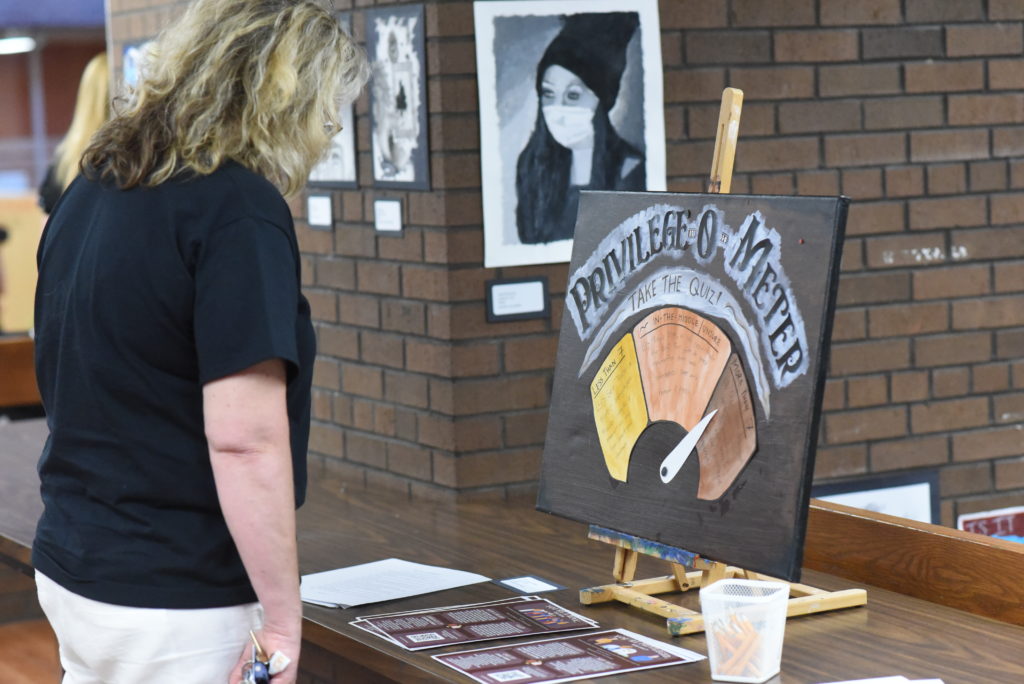 "This show is a chance for our grade 11 and 12 students to celebrate all of the work that they have done throughout their time in the art program," Phillips said. "Some of these students have never been to an art show or gallery so it's important for them to get this opportunity alongside their peers."
For some students, like Bailey Rainey, this art show signified more than just the work she had done in her time at North Park, but also the future that the program inspired her to pursue.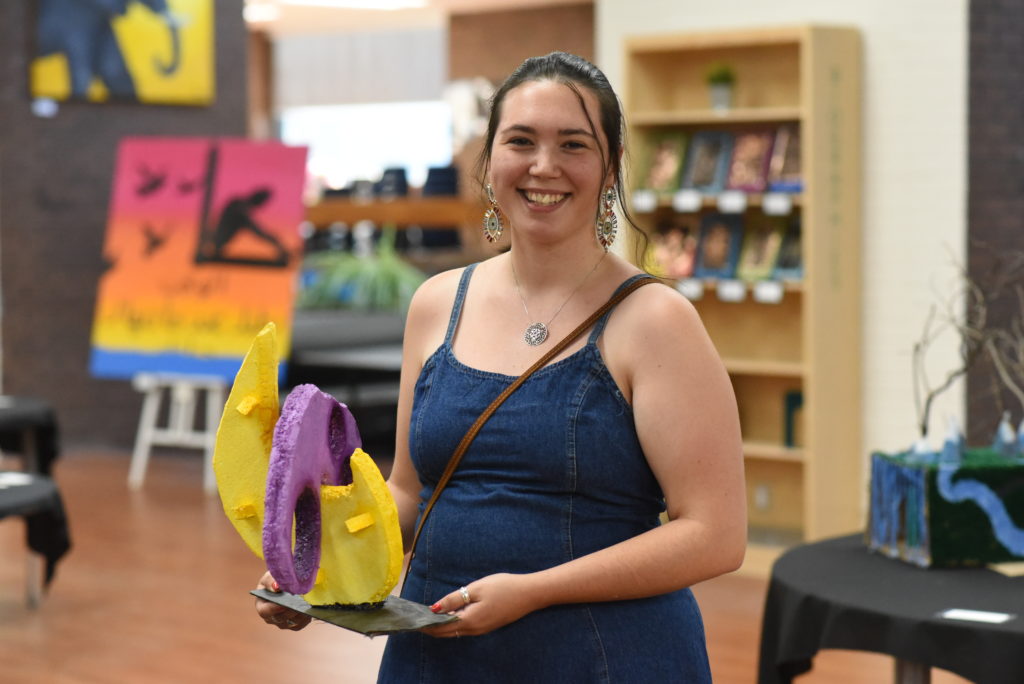 "I'm looking forward to going to Nipissing University in the fall to study visual arts," Rainey said. "I am hoping to become an art teacher."
The grade 13 student said she always dreamed of being an artist, but after the impact that her teachers had on her she decided that she wanted to be like them.
"I love art, I love that it gives everybody the opportunity to express themselves," she said. "I use my work as an extension of who I am, bright colours, feminine shapes and non-traditional mediums."