North Park Collegiate and Vocational School hosted a career fair, highlighting skilled trades, for high school students on Thursday, April 20, 2023.
Over 150 families attended the fair where students could learn about the different employment opportunities available to them and to increase awareness of the opportunities in trades, technology and other employment within Brantford and the surrounding area.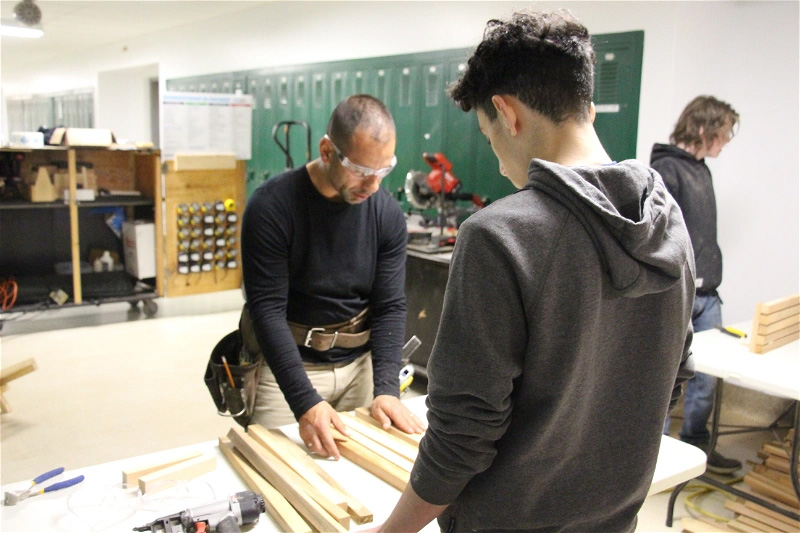 Students had the opportunity to visit with a number of businesses and organizations, including colleges: Fanshawe, Niagara, Conestoga, Mohawk, Six nations Polytechnic and Ogwehoweh Skilled Trades Centre and businesses, such as: Pillers, Crown Verity, Vicanno, Bowman Tooling, Tigercat, Ferrero, Aspire Bakeries, Mott Manufacturing, Bobcat of Brantford, Stelco, Patriot Forge, Alliance Elevator, Capital Paving, Ethos Automation, and Grandbridge Energy.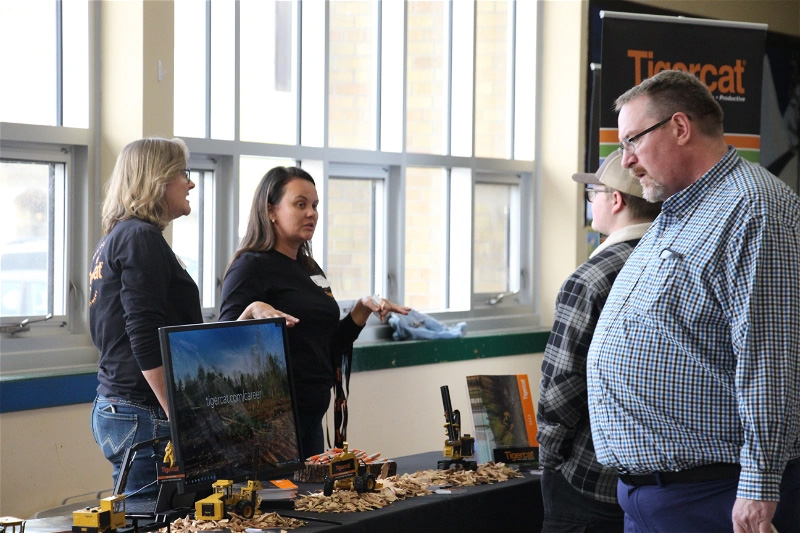 Families could also spend some time speaking to different union representatives, including the Carpenters, Pipefitters and Plumbers, Construction unions, as well as, the Apprenticeship Training Association of Ontario.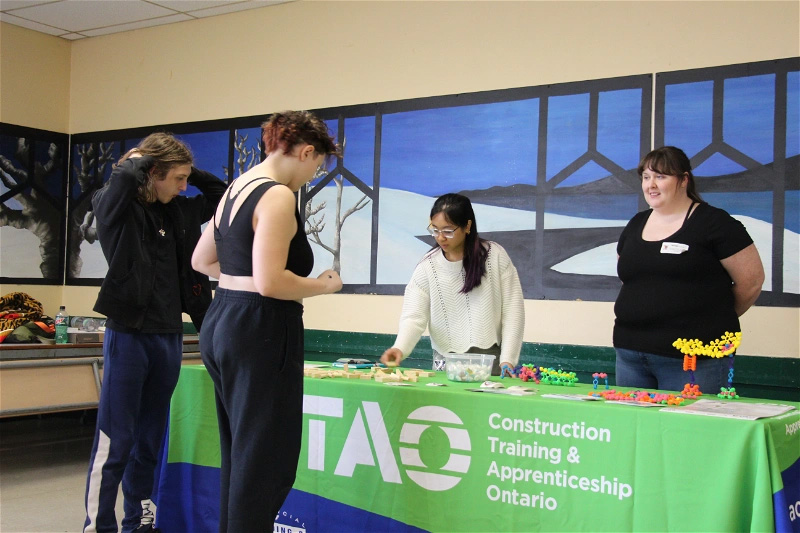 "We were pleased with the participation for the event, we were excited with the new partnerships and opportunities for students and our school and we are grateful for the generosity that our community partners extended to our school family," said Liz Moruzi, organizer of the career fair and Head of the Guidance Department at North Park Collegiate. "Attendees were excited with the hands on opportunities  the Carpenters Union, Tollgate and Organized kaos provided. It was also a great opportunity to tour our technology facilities and promote the trades. All rooms had staff and students working on projects and interacting with attendees."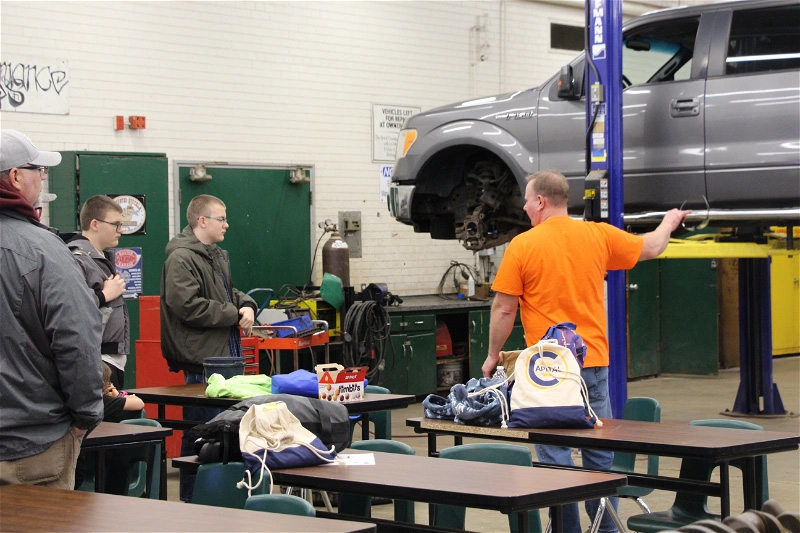 Moruzi went on to explain the value and importance of hosting the event.
"Our hope was that younger students saw the opportunities in secondary school and how to jump start their careers in trades and technology.  For our more senior students, we hoped they could connect with employers, whether it be as post-secondary co-op students, employers of apprenticeship candidates, and solid jobs for summer, gap year or post-secondary. We hope that it made the 'how to get into the trades' a little clearer for many students," concluded Moruzi.