Nearly 100 community members gathered to celebrate the grand opening of the new Onondaga fire station and County of Brant library kiosk on Saturday, June 18.
"This new facility is simply awesome," District Chief Barry McBlain said. "We now have running water, modern technology and training facilities, a kitchen for us to share in some camaraderie and fellowship together."
Families from around the Onondaga community were welcomed to the station for the ceremony, to tour the facility, check out fire equipment, and enjoy light snacks and refreshments.
"Many divisions of our county departments played key roles in this all coming together," said Brent Cain, master of ceremonies and District Chief of Airport Station. "Due to construction, even the trucks had to leave the premises for a while. Members of our team had them in their farm shops and garages in the winter time. No matter the challenges along the way, the team here in Onondaga has always found a way to come out on top."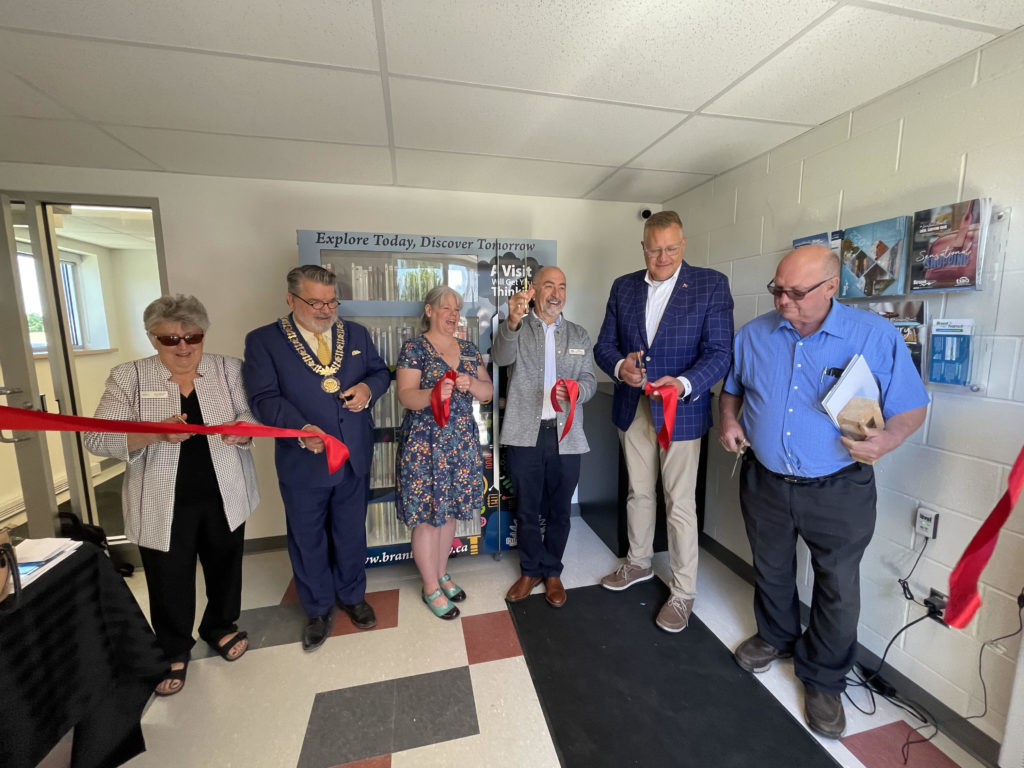 Dignitaries in attendance and members of the Onongada station were presented with a commemorative book highlighting the building process and history of the station.
Onondaga was the second County of Brant Fire station to host a grand opening this year, with Cainsville hosting the third and final opening on Saturday, June 25.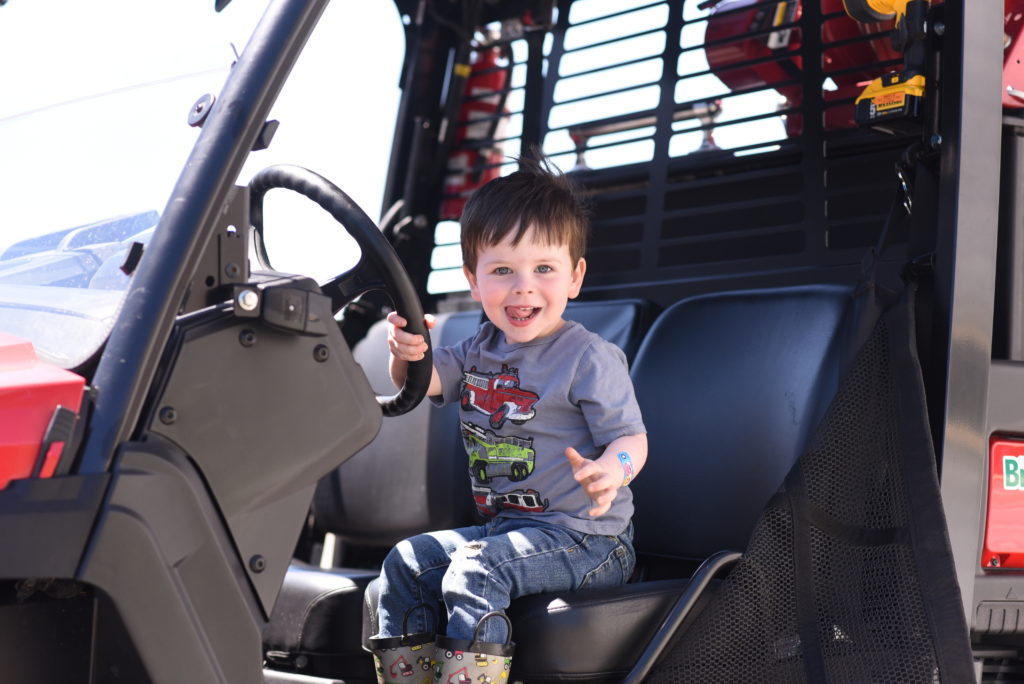 The new facility is home to more than just the Onondaga fire team, it also houses a satellite office for the Ontario Provincial Police (OPP) and a new County of Brant library kiosk.
"The effort to reach from the library board into this corner of the county has been ongoing for many years," said Fred Gladding, chair of the library board. "I'm standing here today with wonderful opportunities to cut a ribbon and give our library service a physical place in Onondaga."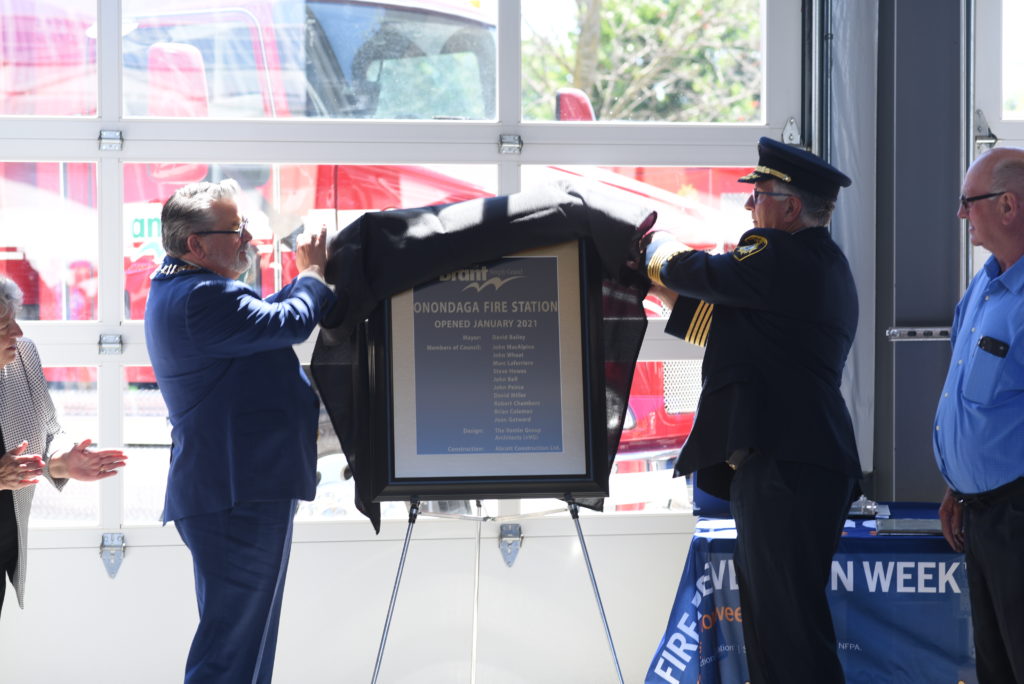 The kiosk is accessible 24/7 and contains books, movies and CDs to be checked out. Community members can use the ordering system to get additional items delivered to the kiosk from larger branches. A library staff member will be on site once a week to bring new materials, assist with library cards and answer any other questions.