The Bell Homestead National Historic Site (NHS), received several original Bell family artifacts to display in the rooms of the historic homestead, the first Canadian home of Alexander Graham Bell, the inventor of the telephone.
"The new artifacts provide an even greater opportunity to tell the family's unique story," said Brian Wood, Curator of the Bell Homestead NHS. "We are grateful to Dr. Bell and his descendants who have provided the means to continue to tell this story through the donation of many original family artifacts which have all found a welcomed place within the Homestead's collection."
Hair brooch
With the kind generosity of Dr. Bell's great-great granddaughter, a very personal piece of jewelry has traveled back to the Homestead from the United States. In 1861, Alexander Melville Bell, the inventor's father, presented his wife, Eliza with a unique collar brooch in celebration of their wedding anniversary. This custom-designed brooch features an exquisite organic motif created with locks of hair from their three sons, Melville, Alexander and Edward. Given that two of Dr. Bell's brothers died quite young, this would undoubtedly have been one of Eliza Bell's most prized possessions. It is a true testament of the love Melville Bell had for his wife and children.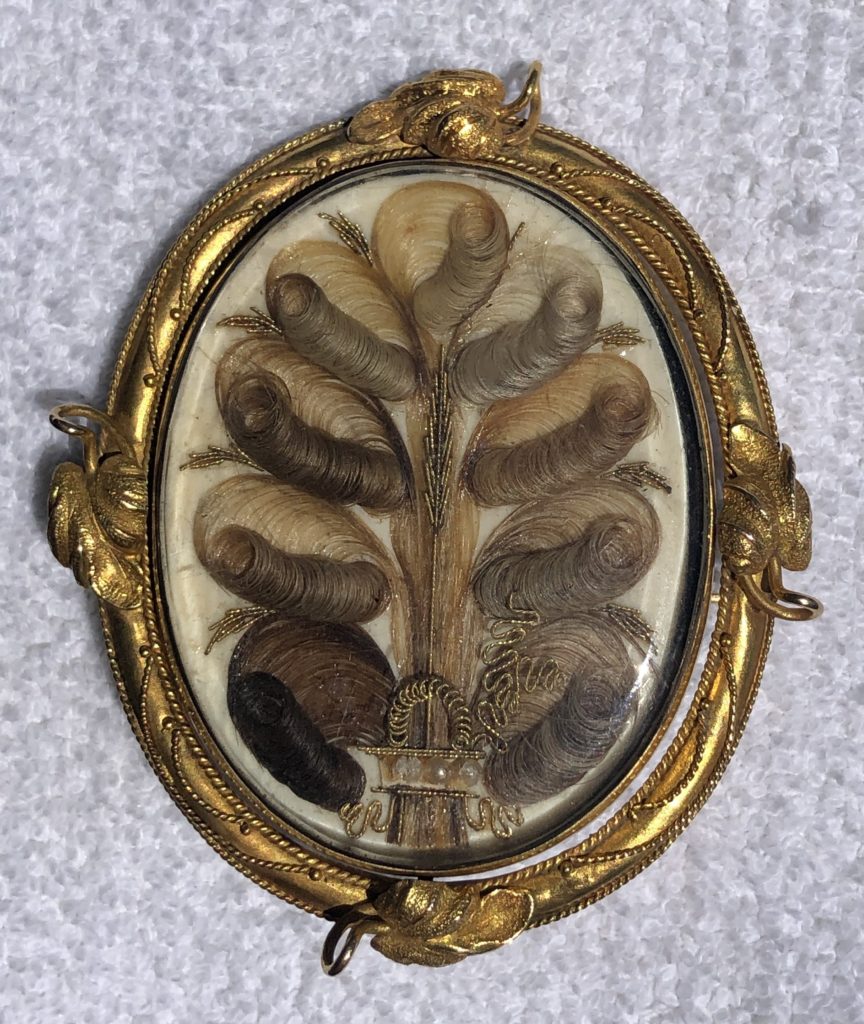 Encyclopedias
After nearly 70 years in-storage, two sets of very fragile encyclopedias that were well-read by Dr. Bell, have made their way back onto the bookshelves of his study at the Bell Homestead. In 1949, Mrs. Gilbert Grosvenor, the eldest daughter of Alexander and Mabel Bell, presented to the Homestead a ten volume 1878 set of Chambers Encyclopedia and a twenty-five volume 1878 set of Encyclopedia Britannica. Dr. Bell would typically purchase new sets of encyclopedias with the intention of reading every volume-not for specific articles, but to read cover-to-cover. For Bell, this was leisure reading. This truly speaks volumes about Dr. Bell's desire for knowledge and his insatiable inquisitiveness. These were a reliable source of information for him, which would be the equivalent to today's Google search.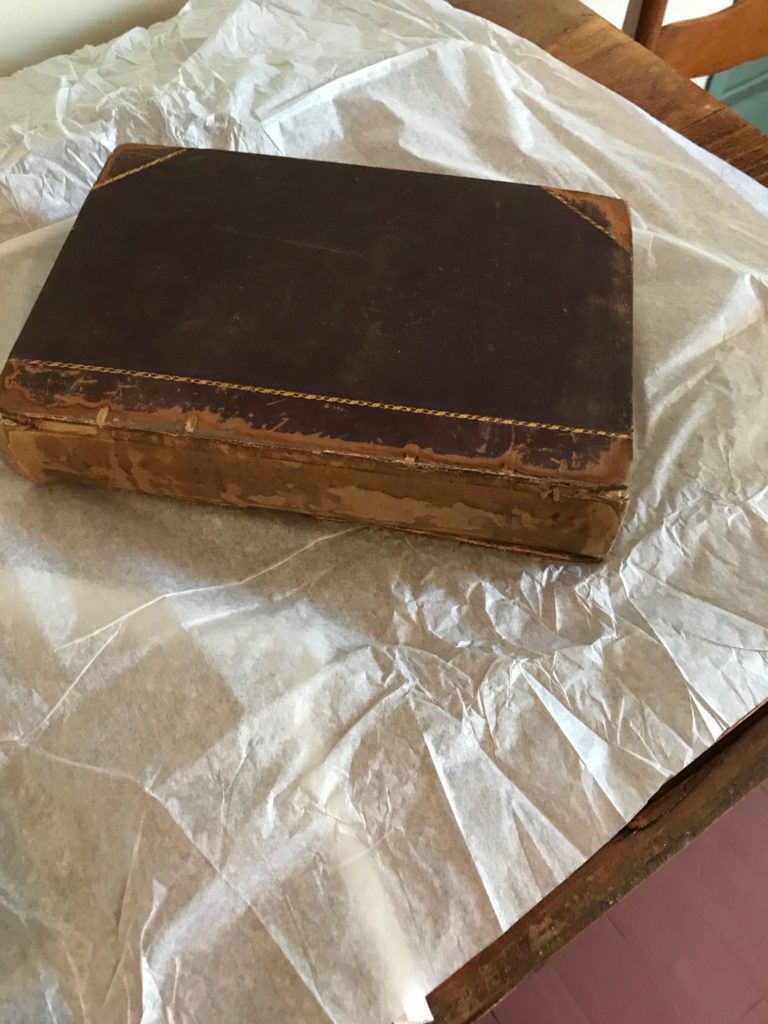 In 2020, the encyclopedias were identified by museum curator, Brian Wood, for conservation treatment. Through fundraising, including generous support provided by the Alexander and Mabel Bell Legacy Foundation, Gates Canada, various Bell family descendants and Homestead members, all 35 volumes were sent to Ubbink Book and Paper Conservation in Ottawa in late 2021. They have since returned to the Homestead stabilized, repaired and ready to be interpreted as important objects that belonged to the inventor of the telephone.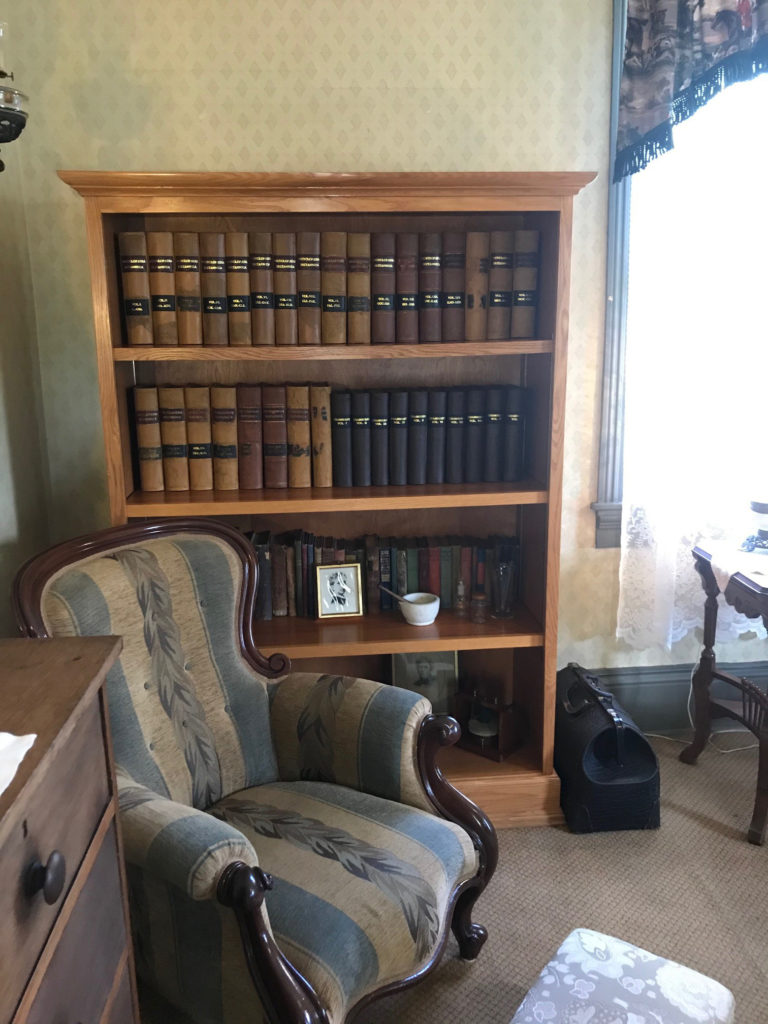 Since 1910, the Bell Homestead has educated thousands of visitors from all parts of the world about the life led by the Bell family during their eleven years in Brantford and the surroundings that provided the inspiration for the invention of the telephone. One-hour tours of the Bell Homestead can be pre-booked for up to 8 people at a time, Tuesday to Saturday from 9 a.m. to 11 a.m. and 1 p.m. to 3 p.m. Full and half day Ontario Curriculum-based educational field trips are also available.