Nearly 2,500 people filled the grandstands at the Paris Fairgrounds for an action packed evening at the Monsters in Paris event on Saturday, July 9. 
Six different monster trucks hit the track in Paris to go head to head in a number of competitions.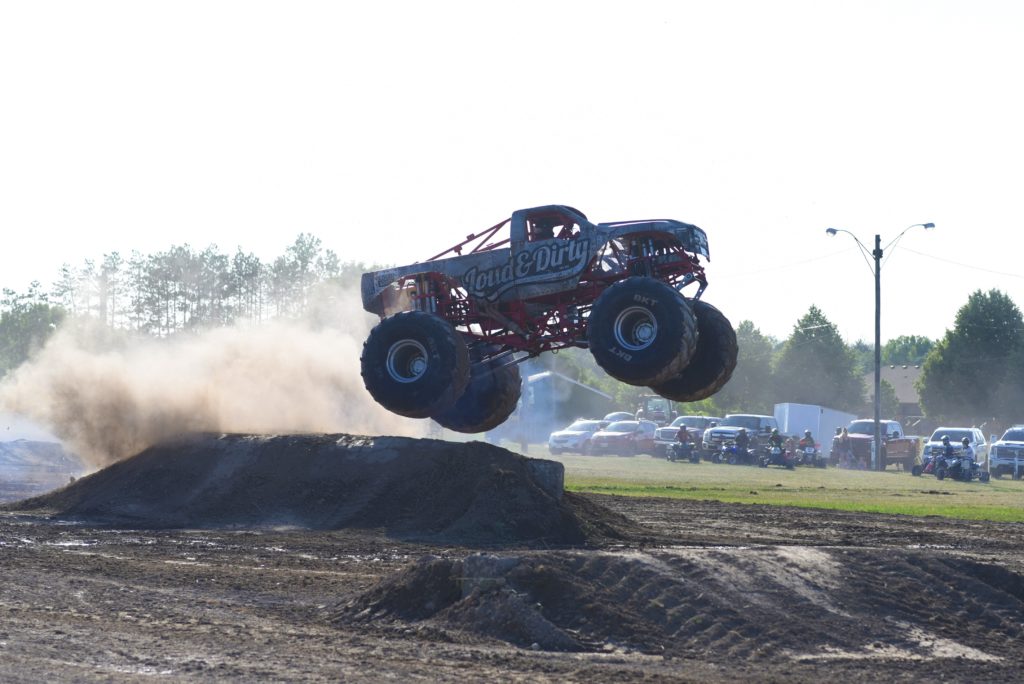 The 10,000 pound trucks showcased their 1,500 horsepower in side by side racing, hit jumps in the wheelie competition and demolished as much as they could in the freestyle competition.
The crowd was given the power to choose a winner in the wheelie competition, cheering loudly for the best trucks and drivers.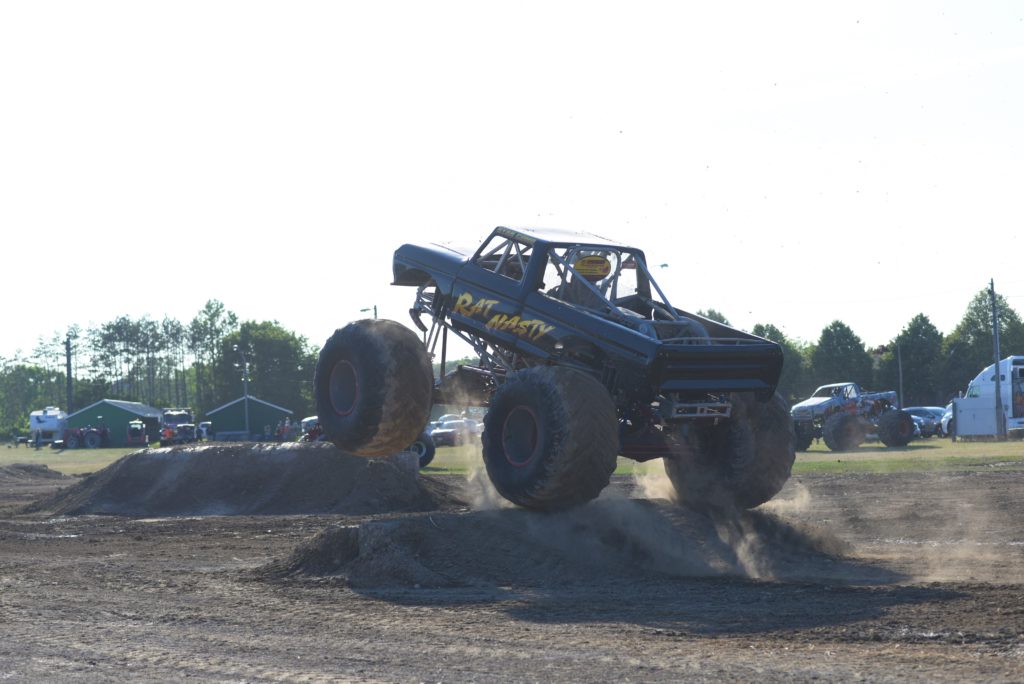 Rat Nasty, a 1979 Ford truck from Ottawa, was the crowd favourite on day one of Monsters in Paris, winning the competition with the most cheers. Other trucks at the event included Anger Management and Loud & Dirty from Ottawa, Train Wreck from Barrie, Psycho Pat from Quebec City, and Sabotage from Lions Head, driven by the competition's only female driver.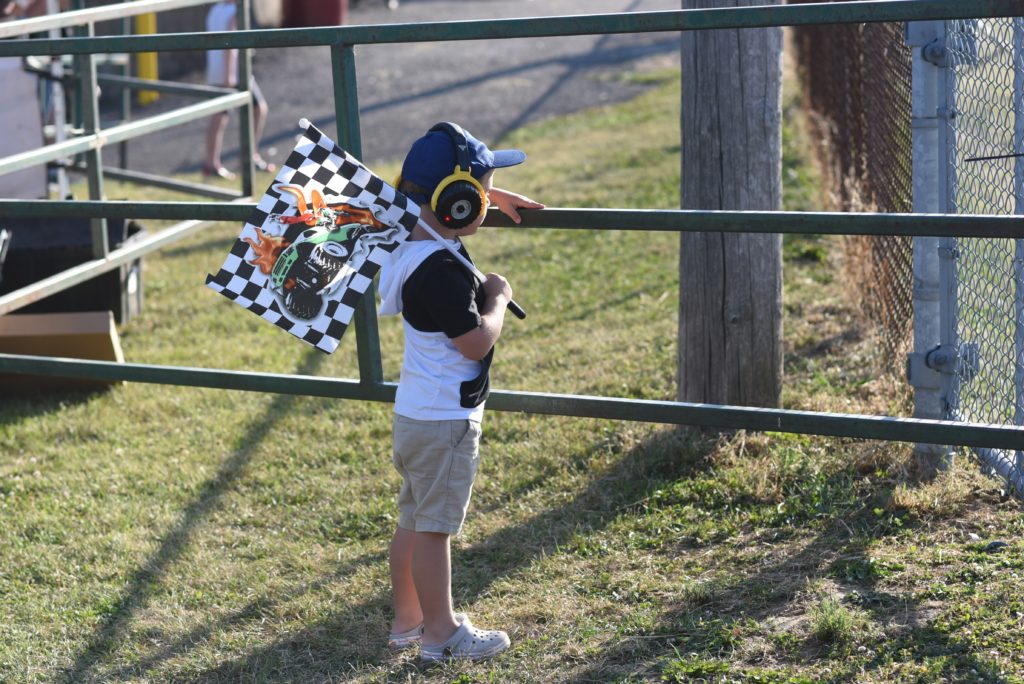 In addition to the monster trucks, the show also hosted a quad race where three Canadian and three American racers represented their countries. Drivers sped through the course and flew over jumps to gain points towards a $2500 prize at the end of the weekend. The winner was announced during the weekend's second show on Sunday, July 10.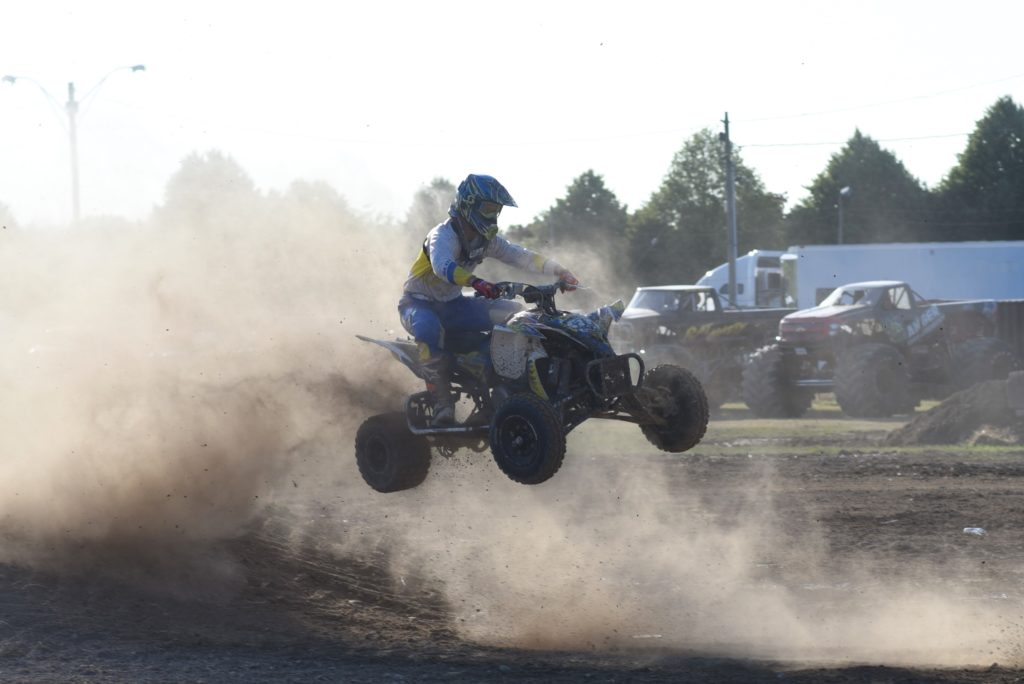 In between competitions, attendees lined up to grab snacks from Alice's Restaurant food truck and the Paris Twisted Treats ice cream trailer.
The event was hosted by the Paris Fairgrounds and Throttle Out Productions and drew crowds of all ages.