The main room at Glenhyrst Art Gallery has been transformed into a 20th century classroom, but the details and teachings within it come from the dreams of artist Kelly Greene.
Greene is of Mohawk-Oneida-Sicilian ancestry, with both of her grandparents from Six Nations of the Grand River territory. The artist was raised primarily in Albuquerque, New Mexico, where she began her fine art studies.
"I was not raised in my culture," she said. "I moved to London to complete my Bachelor of Fine Arts degree at Western University and that is where I started learning more about my culture. Being closer to the Six Nations and my relatives, I started to become really aware of my identity of a Haudenosaunee person."
The artist began finding her creative voice at a young age, gaining inspiration from her father, who was also an artist.
"Art was always just a part of my life," Greene said. "For me, it was a natural segue into learning about my background and ancestry. I create pieces to express what I learn, and I hope that people can relate to the statements that I try to reveal."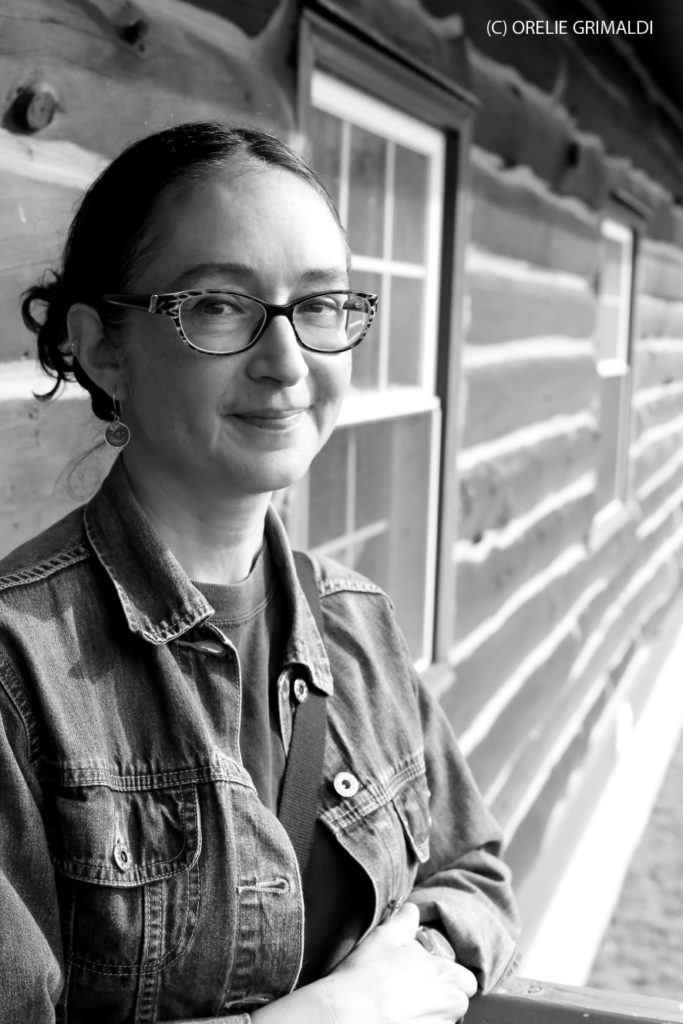 Her most recent exhibit, "In My Dreams," opened earlier this year at Glenhyrst Art Gallery in Brantford and gives viewers an opportunity to step into the piece and interact with a number of different elements.
"I've really been thinking about this piece for a long time, probably to as far back as I was taking my children to the children's museum in London," the artist said. "There was a pioneer classroom in the Pioneer Village and I always thought about our classrooms would look like without colonization and the ability to share our lessons in that setting."
Greene's vision of a classroom includes a number of items to connect viewers with the Haudenosaunee traditions. Desks from the Woodland Cultural Centre fill the centre of the room. The pieces, made by Mennonite communities, are replicas of the desks used at residential schools. Visitors are encouraged to sit at the desks and write in the tablets as they learn about different Indigenous languages on the chalkboard. Greene thanked the many individuals that helped her with translations for the exhibit.
"I really wanted people that might not be familiar with the people who were here first to have the chance to learn basic words from their languages," Green said. "Visitors also get to watch a short film titled 'We are the Haudenosaunee' with teachings from Oren Lyons and Sidney Hill. The video gives a basic lesson of the Haudenosaunee people and traditions."
Another key component of Greene's dreamscape is a chance to look towards the future. The artist designed a voting booth at the back of the classroom that asks participants for their opinion on land acknowledgments and what comes next.
"I'm very curious to know the public's ideas and thoughts about land acknowledgments," she said. "I wanted to know if people think that that is enough, and if it isn't I want to know where they think we can go from here."
In addition to the interactive elements, the classroom is filled with small details to add to the experience including Mohawk pottery, water drums, an excerpt from the Haldimand treaty, and an Iroquois Confederacy flag. Greene also included other pieces she has created like "Her Reciprocal Love With Coneflower," a painting that depicts her dream for the bee population and her "Birth of Vida" piece, which uses a plaster cast of herself at eight and a half months pregnant to represent Mother Earth.
"The goal of this installation is to really give people basic knowledge on the Haudenosaunee," Greene said. "I think many people still aren't aware of the history, even though Brantford is so close to Six Nations. Glenhyrst Gallery is sitting on the original treaty land, so I thought it was an appropriate place to share this information. Indigenous people are not necessarily wanting the land back, but the stewards of the land are concerned about the current environmental crisis. Art is a way to wake people up to what is happening."
Greene's dreams continue outside of the classroom exhibit and into another, smaller gallery at Glenhyrst, what she calls "The Target Room."
"The target of this room is John A. Macdonald," Greene explained. "He was highly instrumental in the residential school system and implementing the Indian Act."
In the room, a painting titled "New Unofficial Portrait of John A. Macdonald" shows him stripped down to his underwear in solitary confinement. The room also includes an orange prison jumpsuit with his name printed where an inmate number would be.
"I've seen other artists work, commentaries of the imbalance of Indigenous people in prison compared to others," Greene said. "I've seen others that have done installations and performances that have Indigenous people wearing prison jumpsuits, and I always thought that John A. Macdonald was the one that belonged in prison."
Across from the painting, rounding out the exhibit is one of Greene's most personal pieces, a portrait of her grandmother.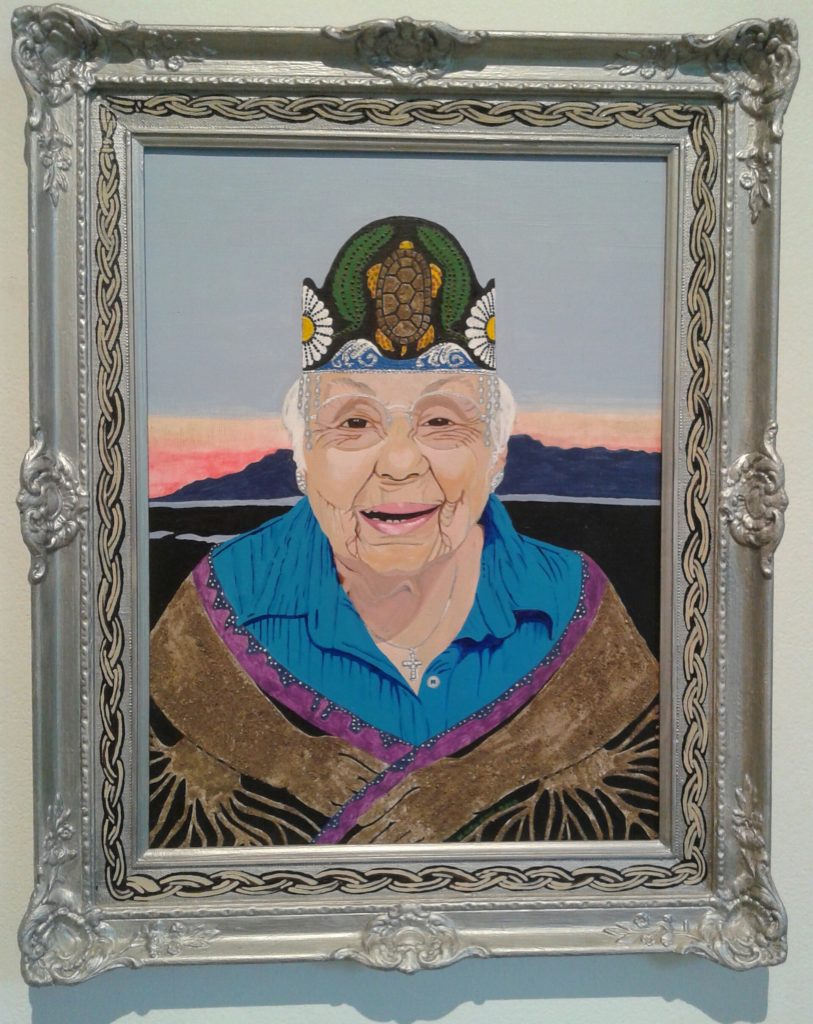 "My grandma was amazing," she said. "She survived six years at Mush Hole, also known as the Mohawk Institute residential school. She is the one that planted the seed for me to move back to Canada and learn about our culture."
In the portrait, she is wearing a crown and has a laughing smile on her face, which Greene said was intentional.
"I wanted her to be in that Target Room, laughing at John A. Macdonald's predicament, the portrait of him in solitary confinement," she said. "I think laughter can be the best medicine, my grandmother was very funny and humour helped those children survive everything that they endured in residential schools. I found it therapeutic to give her the power in the situation."
Community members can visit the exhibit at Glenhyrst until Sunday, September 25.