A number of health services from Brantford and Brant gathered in Harmony Square to kick off Mental Health Week on Monday, May 2.
The event, hosted by Woodview Mental Health and Autism Services and Canadian Mental Health Association of Brant Haldimand Norfolk, welcomed residents to learn about the many services that the community has to offer.
"This week has never been more important," Brantford Mayor Kevin Davis said during the kickoff event. "The pandemic has had an impact in a lot of different ways and the mental wellness of all of us is one of them. We are all feeling disconnected, it is crucial that we acknowledge and listen to one another to reconnect."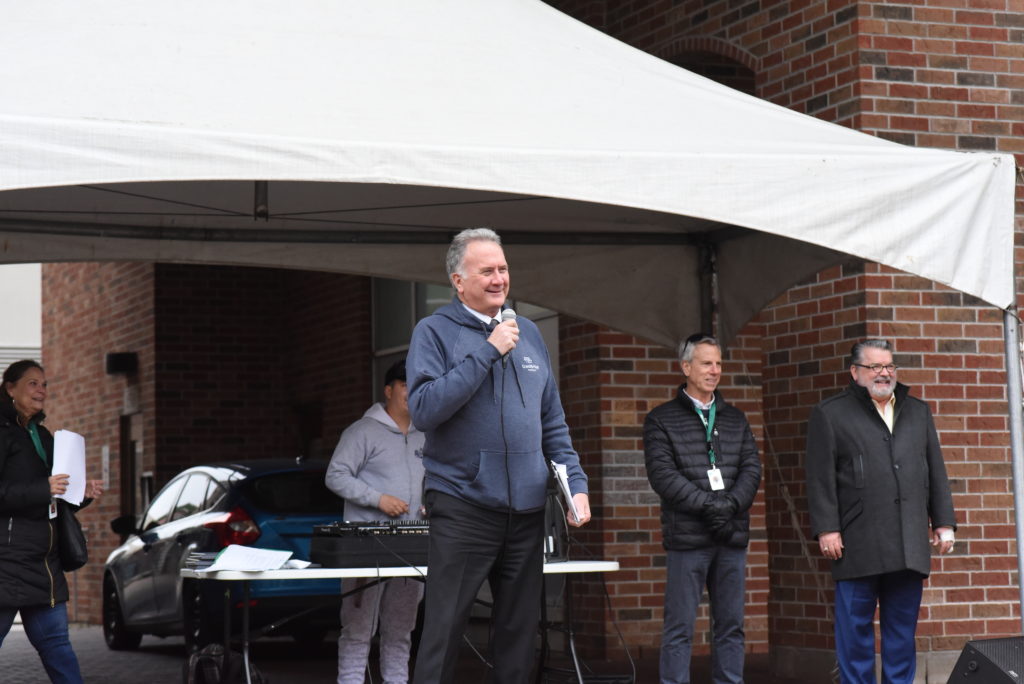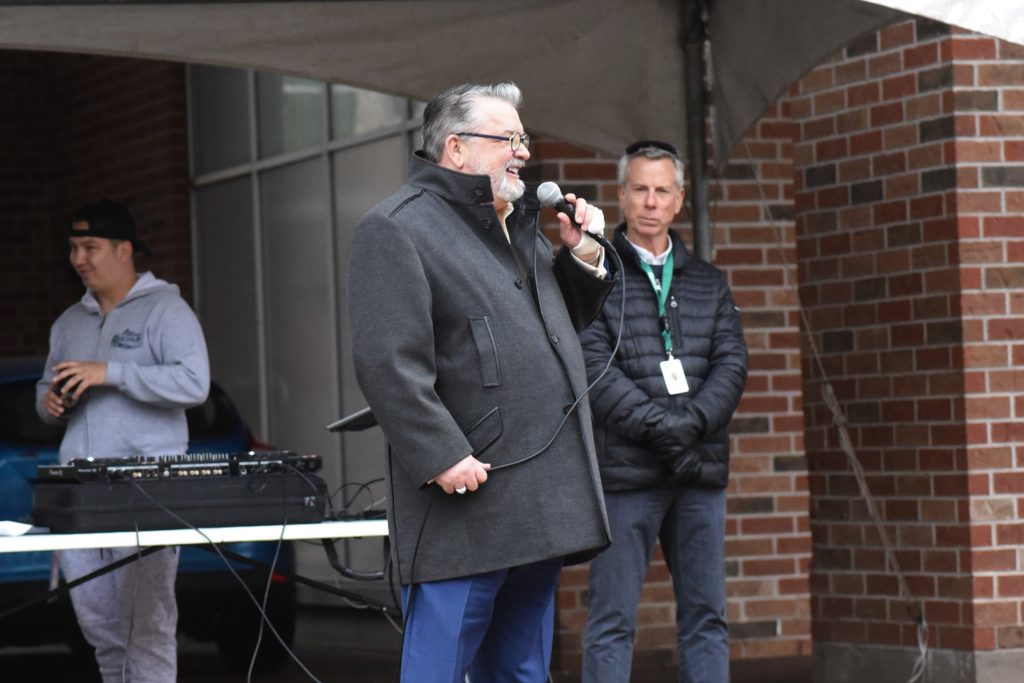 This year's Mental Health Week theme is "it's all about empathy." The week is designed to raise awareness, break the stigma, and encourage mental wellness.
"There are so many ways to fall through the cracks," County of Brant Mayor David Bailey said. "There is no need to be alone, you are never alone. There are so many resources available. I am glad to see so many safe spaces because these are the times that these spaces are necessary."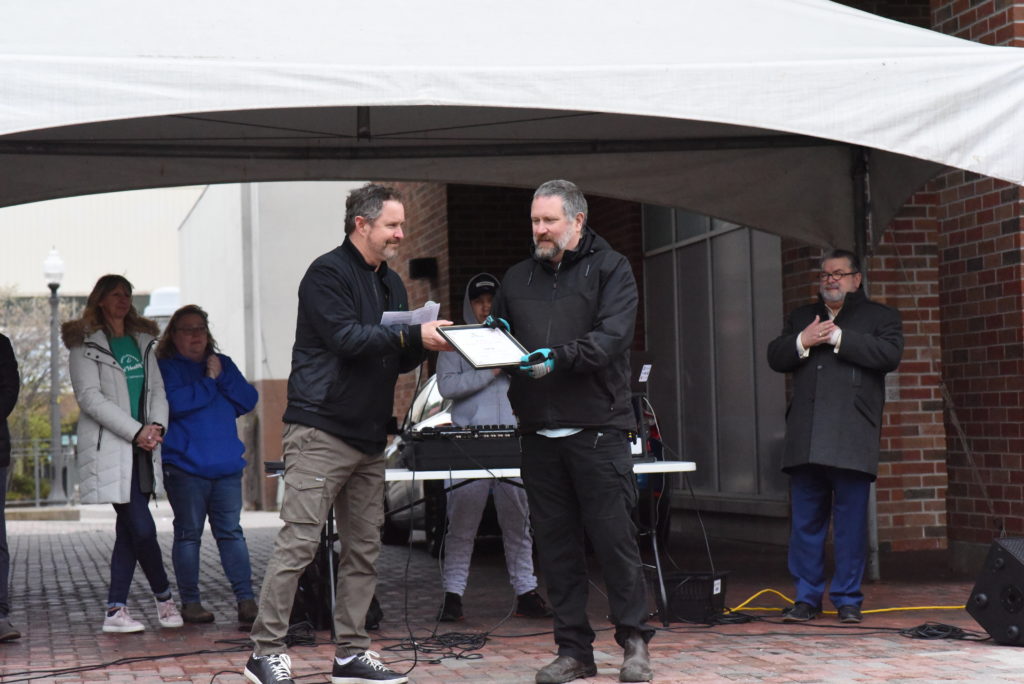 A number of community resources circled Harmony Square to educate attendees about their services including Nova Vita, Brant County Health Unit, and St. Leonard's.
Michael Benin, executive director of CMHA in Brant, Haldimand, Norfolk, took the stage to call for action at the event.
"I feel empathy for the thousands of people we support," Benin said. "We cannot continue to do that work with frozen budgets. We advocate for our clients because they are often left voiceless, but we can only do so much without that support. Please, hold your politicians accountable, call you MPP, because their budgets aren't supporting us."
In addition to the community resource fair, Woodview presented their STRIVE awards and the Jen Brown Memorial Scholarship.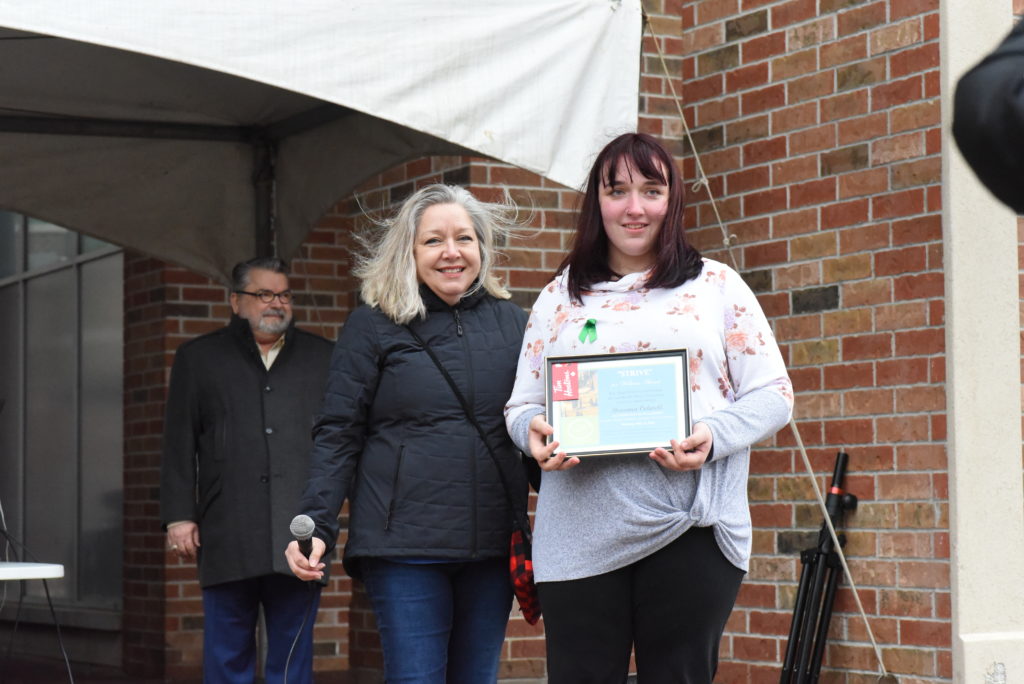 The STRIVE awards recognize individuals who have shown strength, tenacity, resilience, intensity, variety and endurance throughout their mental wellness journeys. Six individuals were awarded STRIVE awards this year.
The Jen Brown Memorial Scholarship was established by Woodview Mental Health and Autism Services in memory of Jen Brown, a staff member who advocated for others to be heard and accomplish their dreams. The scholarship is awarded to an individual that has worked with programming and is pursuing post-secondary education. The award winner was not named at the ceremony.
There are a number of additional events happening throughout Mental Health Week in Brantford and Brant that can be found at https://bhn.cmha.ca/