The Toronto Maple Leafs capitalized on a five-run fifth inning to defeat the Brantford Red Sox in Intercounty Baseball League action on Wednesday, September 1.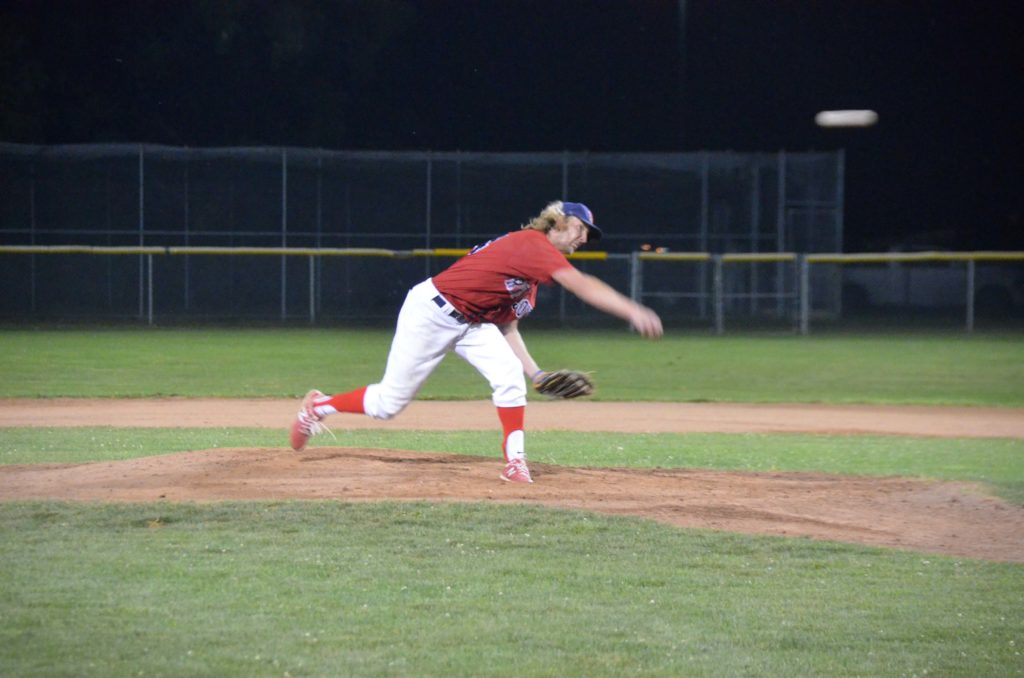 Red Sox SP Mackenzie Major had a quick start to the game, sitting down the first three Maple Leafs batters in order for a three-up, three-down top of the first.
Red Sox came to the plate in the bottom of the first and, after two quick outs, the Sox capitalized on a hit batter and a walk when Red Sox 3B Jason Pineda launched a three-run homerun over the left field wall to give the home team an early 3-0 lead.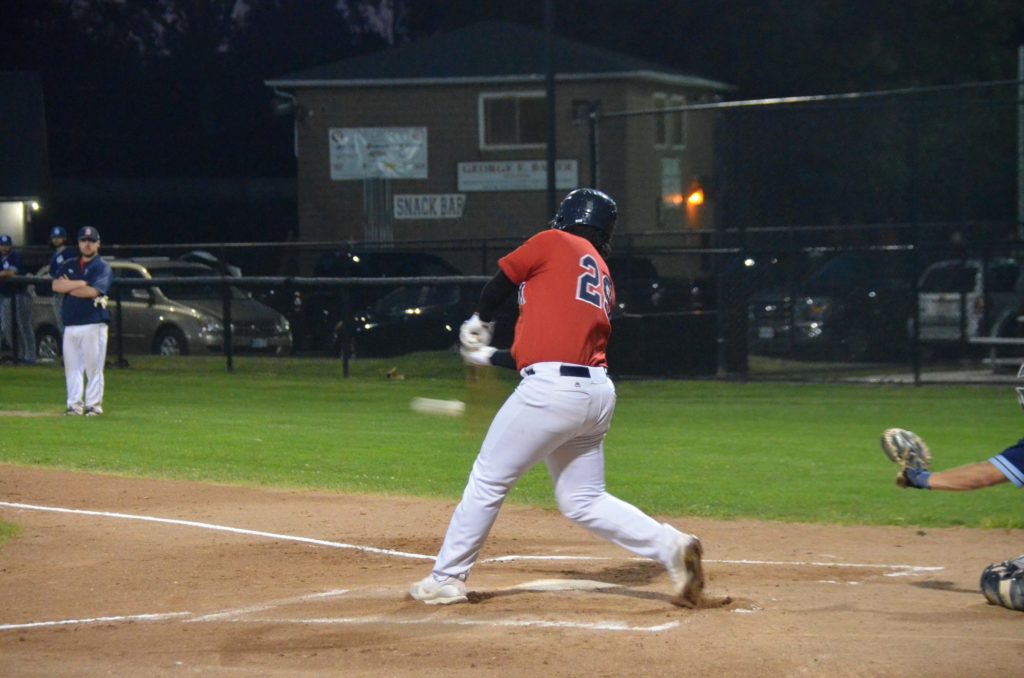 The Leafs responded in the top half of the second inning, scoring three runs, highlighted by a two-run homerun while the Sox had several chances to respond in the bottom half but could only muster one run on two hits and two walks as the Red Sox regained the lead 4-3.
Both teams traded two runs apiece in the third inning as the Sox held onto their one-run lead. Brantford increased their lead to 8-5 in their half of the fourth inning but that was all the scoring they would get.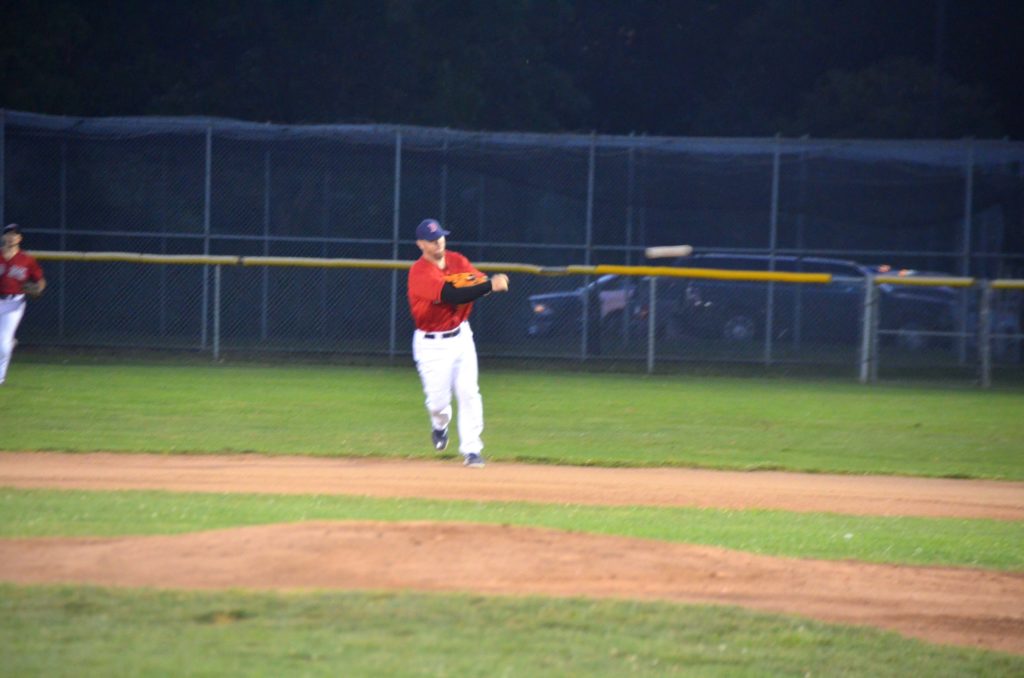 Toronto rebounded in the top of the fifth, scoring five runs to take a 10-8 lead and never looked back. The Maple Leafs scored four more in the eighth inning on their way to the 14-8 victory.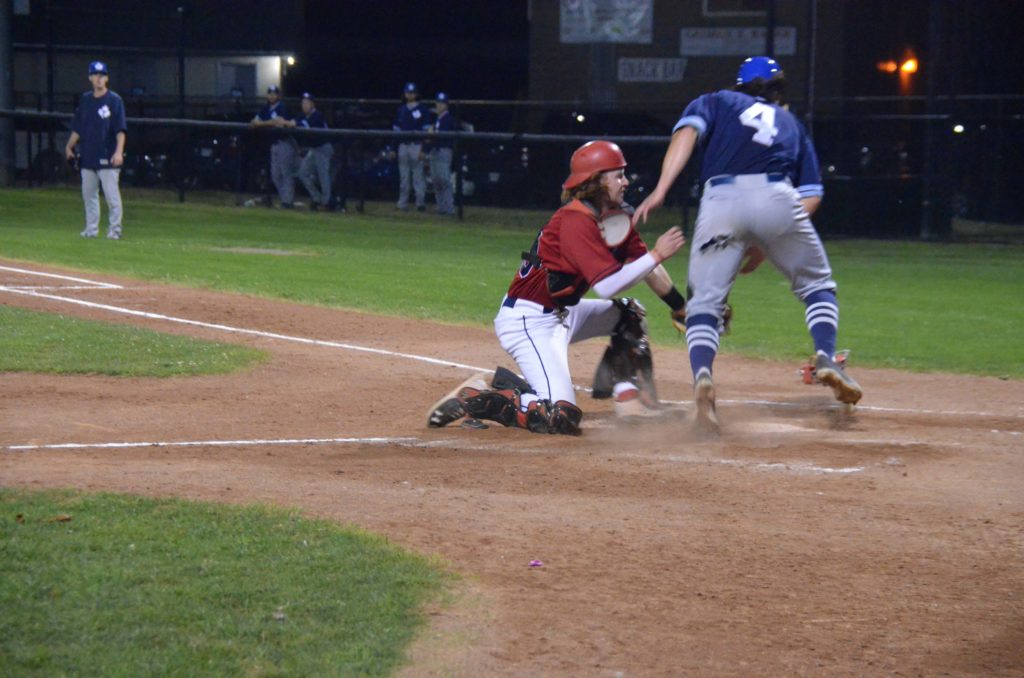 The Red Sox had strong performances from 3B Jason Pineda, who went 2 for 4 with 4 RBI, and LF Roger Keen, who went 2 for 5 with an RBI in the loss.