The Toronto Maple Leafs handed the Brantford Red Sox their eighth loss of the season, defeating them 11-2 in Intercounty Baseball League (IBL) action on Friday, June 10.
After a scoreless first inning, the Red Sox took a 1-0 lead in the bottom of the second inning with the help of a two base error resulting in the first run of the game.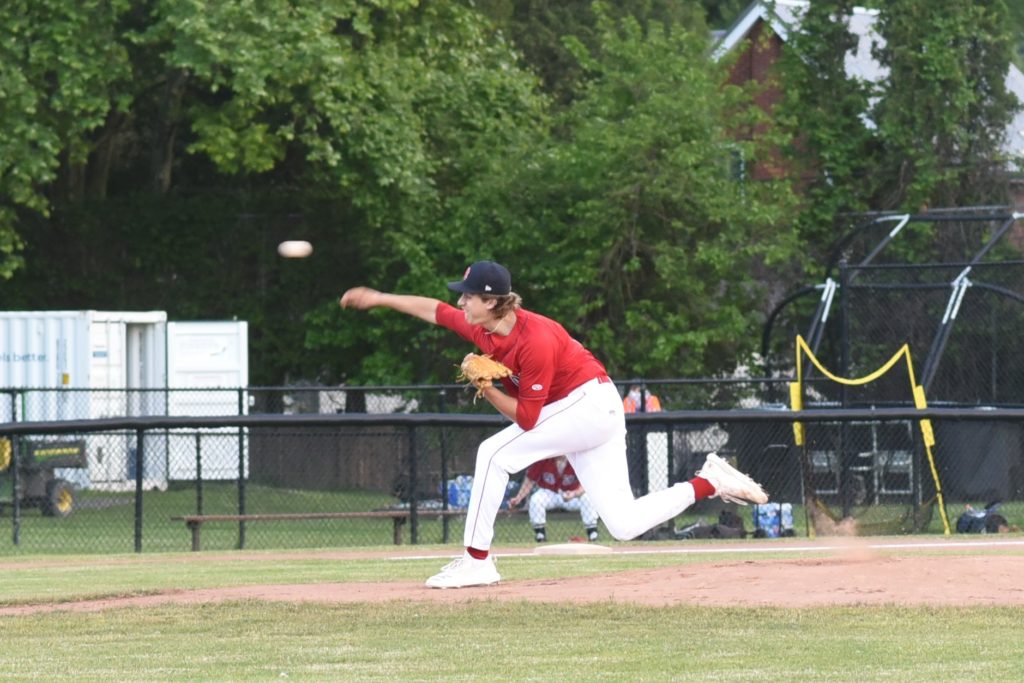 Red Sox SP Bennett Moore got roughed up in the top of the third as the Maple Leafs capitalized on a couple of walks and two hits, including a single to right field by Justin Marra that scored two runs.
The Maple Leafs carried their 3-1 lead through the bottom half of the third inning, and through a scoreless fourth inning.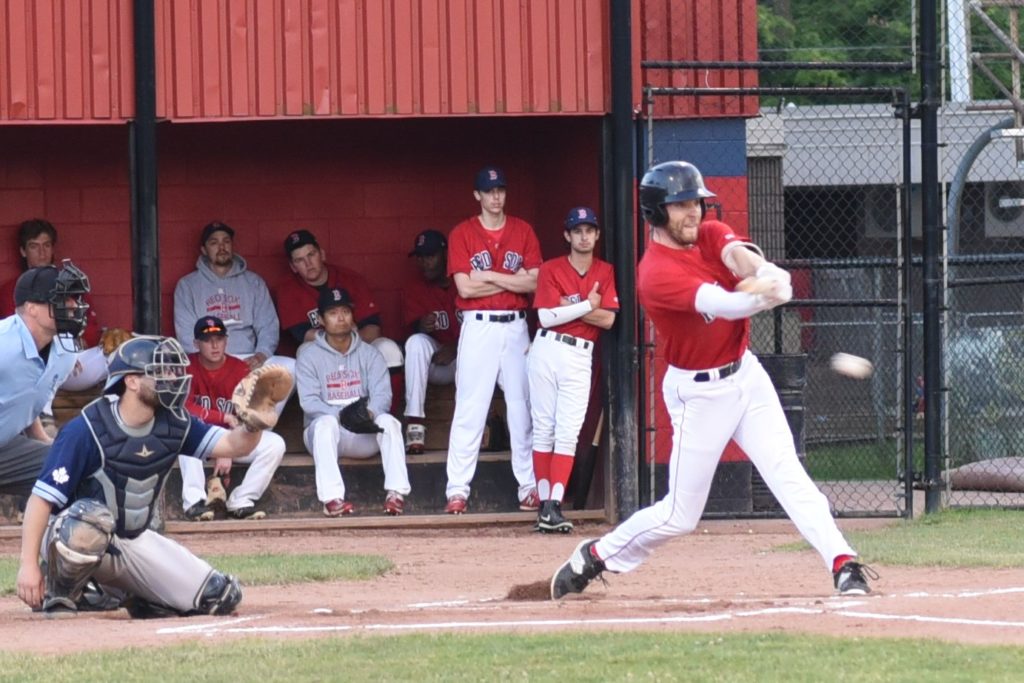 In the top of the fifth, the Maple Leafs opened the inning with three consecutive walks. Two singles and a flyout got three batters home before the Red Sox ended the inning. The Red Sox couldn't muster any offense at the bottom of the fifth and sixth innings as they trailed Toronto 6-1.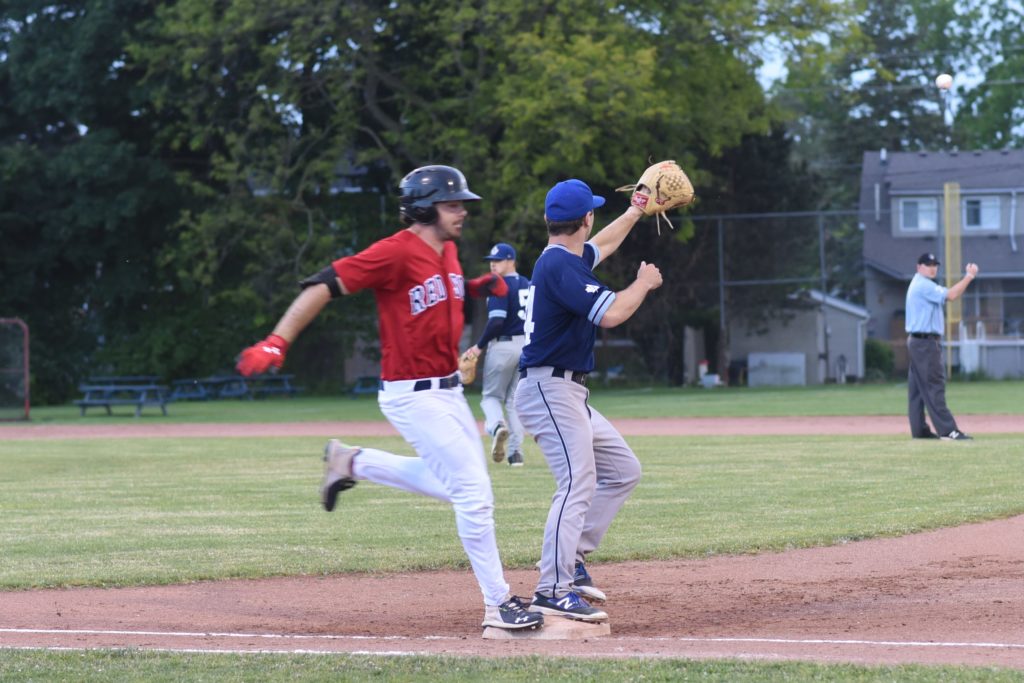 The Maple Leafs added a run to their lead in the top of the seventh inning after multiple singles and a hit batter. The Red Sox added their second run of the game in the bottom of the seventh, after two walks, a single and an error by Toronto's catcher to make the score 7-2.
The Maple Leafs started the top of the ninth inning strong, with three straight singles to start the final inning. They added three more runs in the inning after a player was hit by a pitch, one was walked, and another hit a single.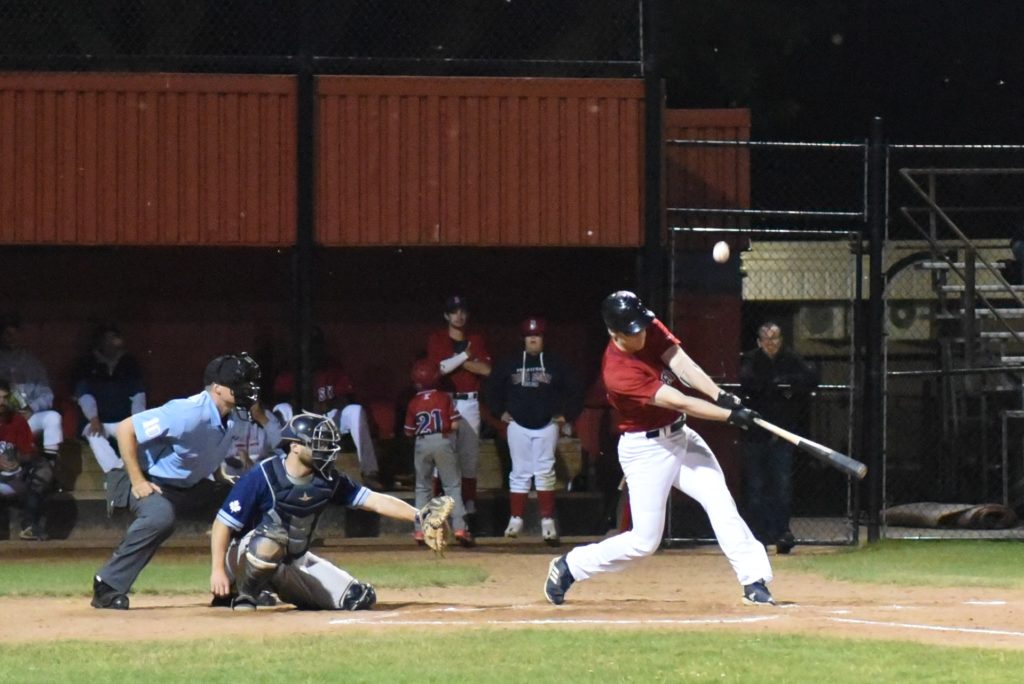 In the bottom of the ninth, the Red Sox had two runners on base after hitting a single and an error by the Maple Leafs' first baseman. Three quick strikeouts ended the inning and the game giving Toronto an 11-2 win over Brantford.