Mike Shea has become one of the most respected wrestling promoters in Brant County by creating fun and entertaining events through his Independent Pro Wrestling (IPW) promotions.
Shea, who has been heavily involved in wrestling locally and across Ontario for close to 25 years, decided to create his own wrestling organization in 2002. However, one of the challenges Shea faced was handling the unsavory perception of wrestling.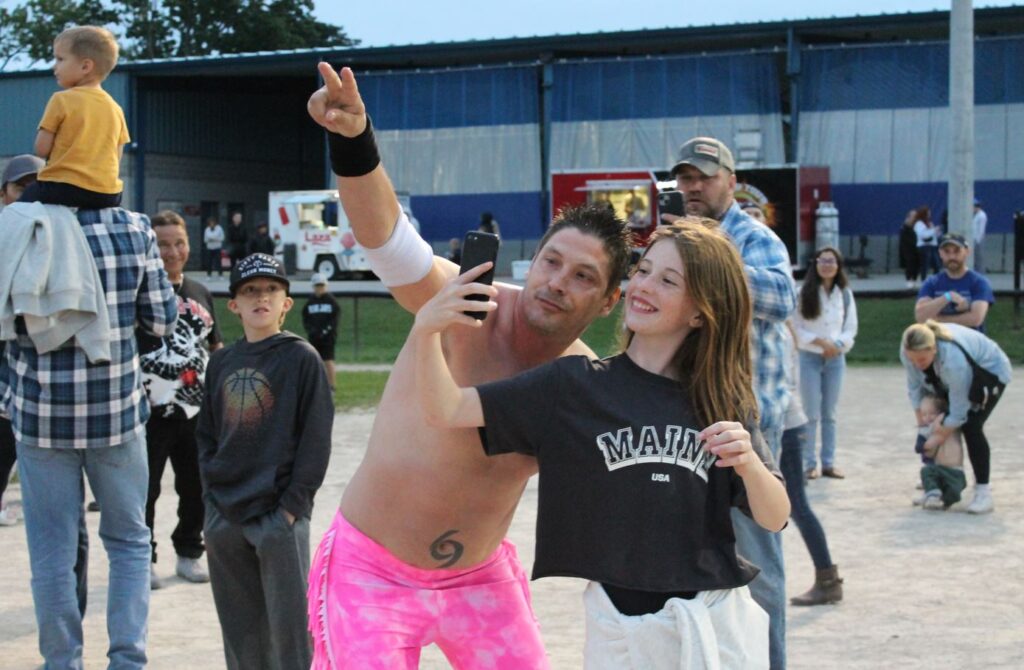 "When it came to the business itself [most] people thought that…independent wrestling was backyard wrestling, and that couldn't be farther from the truth…you have guys that have trained [and] put their time in and learned the craft," noted Shea.
"Social media [has] helped tremendously [in showing] there's no blood, there are no half-naked ladies in our matches…we're a family company," said Shea, who has also involved his children through the years in the operations of his promotions.
One prime example of how Shea has been continually building a family-first environment was when he and his team went all out for a huge wrestling fan in the crowd at a recent event in Petrolia, Ontario.
"[We] brought [the kid] in the ring for pictures, and a couple of other wrestlers popped in, and the referee and they did a whole thing…[like the fan] pinning one of the wrestlers with the referee on the count," said Shea.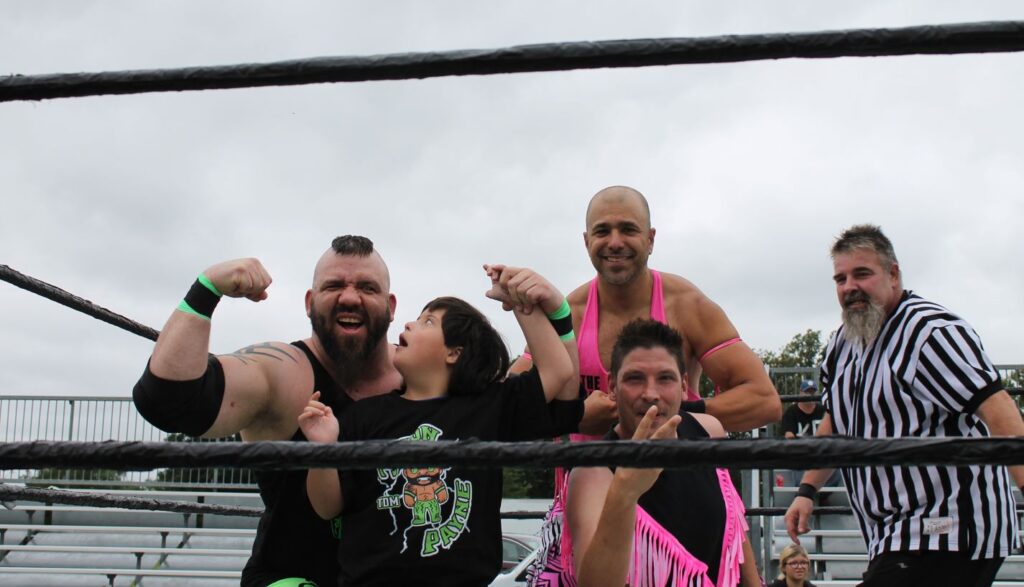 Shea noted, "We got an email talking about how the kid loved it…It put a smile on his face [and] he couldn't stop talking about it and showing the videos and pictures to his family and friends. That's what we strive to do. And that's why we offer…when we come out."
However, Shea has also been successful because of the time he has spent scouting out wrestling talent.
"I go to shows…[to] get an idea of who's doing what out there and what kind of characters they have. But then I also like to meet [the wrestlers.] I look at wrestlers, and gauge them by having a conversation…my son and daughter will talk to them too…[these wrestlers] have no idea how many times they get booked because of my children's recommendation," he said.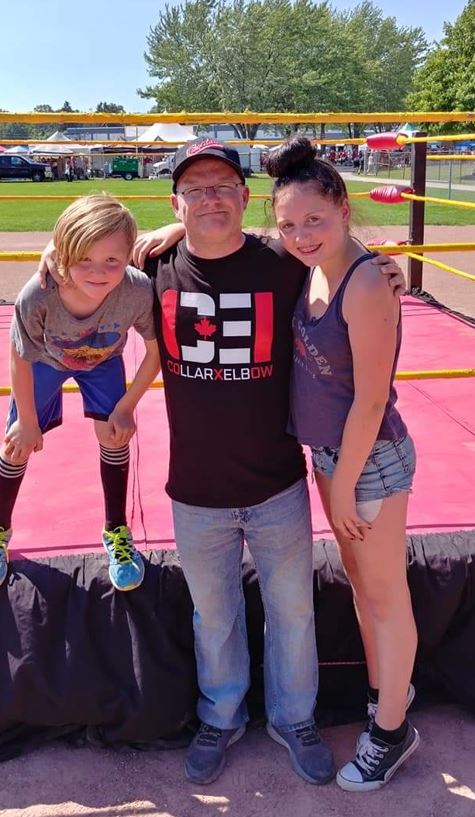 Along with running IPW, Shea has also been active in doing a podcast and hosting a show on Rogers TV in order to get the word out.
Shea discussed the projects, "We have a podcast that talks about what happened in the week of wrestling…it's called 'Pro Wrestling Viewpoint.' And on Saturdays at 10 pm, we have our show on Rogers TV called 'Independent Pro Wrestling,' which airs across South Ontario in places like Kitchener-Waterloo, Cambridge, Guelph, Brantford, Tillsonburg, Delhi, and London."
However, the Rogers program has given Shea an opportunity to interact with wrestling fans and promote wrestling to the local community.
"We seem to have a good following…I've had a couple of people call asking when we're going to have tickets next. We also are getting emails and messages to our Facebook page asking when we [will be doing our next event]," said Shea.