In 2018, after years in the non-profit sector, Sherri Barna had come to crossroads in her career.
She was juggling a full-time job and her new business, Purple Bean Media, for six months. She needed to make a decision.
"I had to either continue being part of a company or running my own and chose to be an owner," said Barna.
From there, things quickly fell into place. "I went to a network meeting at the recommendation of someone I knew through soccer. I am naturally an introverted person, but I knew it would be an opportunity for me to grow as a successful entrepreneur."
Barna also leveraged networking as a chance to show entrepreneurs the power of social media; it truly helped her position herself as an expert in the community. And from there she grew her client portfolio spanning businesses in Brant County, Canada, and across the globe.
One of the key elements to the success of Purple Bean Media (which according to Barna, has no particular meaning behind it) was by working with the client differently.
"Clients treat us as one of the team; I try to be their marketing team, not just an outsourced option, and to be a part of their planning and decisions. Those clients are successful because they integrate us into their meetings and what they are doing," she said.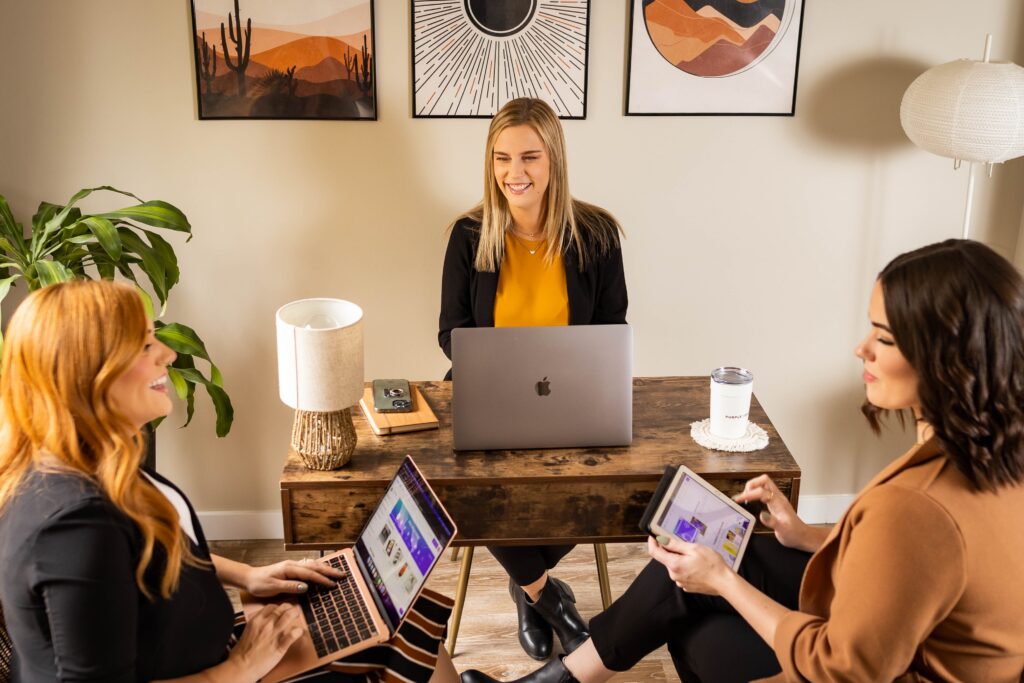 Although Barna has steadily expanded her team as well as offering clients a suite of services including web design, social media management, video production, and search engine optimization (SEO); there have been several challenges.
"When it was just me it was easy but when I had to hire someone that was a challenge." Another challenge was maintaining a work-life balance, "the thing is I love what I do, I enjoy working, and I have come to realize that I have to have balance—doing things that are important like being with my family."
Barna also has been agile in her approach to growing her business by hiring as well as surrounding herself with dedicated individuals. "I have learned the importance of having people that are knowledgeable in your corner; getting those people around you that can scale your business because what I do, things are always changing. The algorithm is always changing and social media is evolving and it can be quite overwhelming at times. So, it is vital to have people who have experience and expertise to help me stay on track."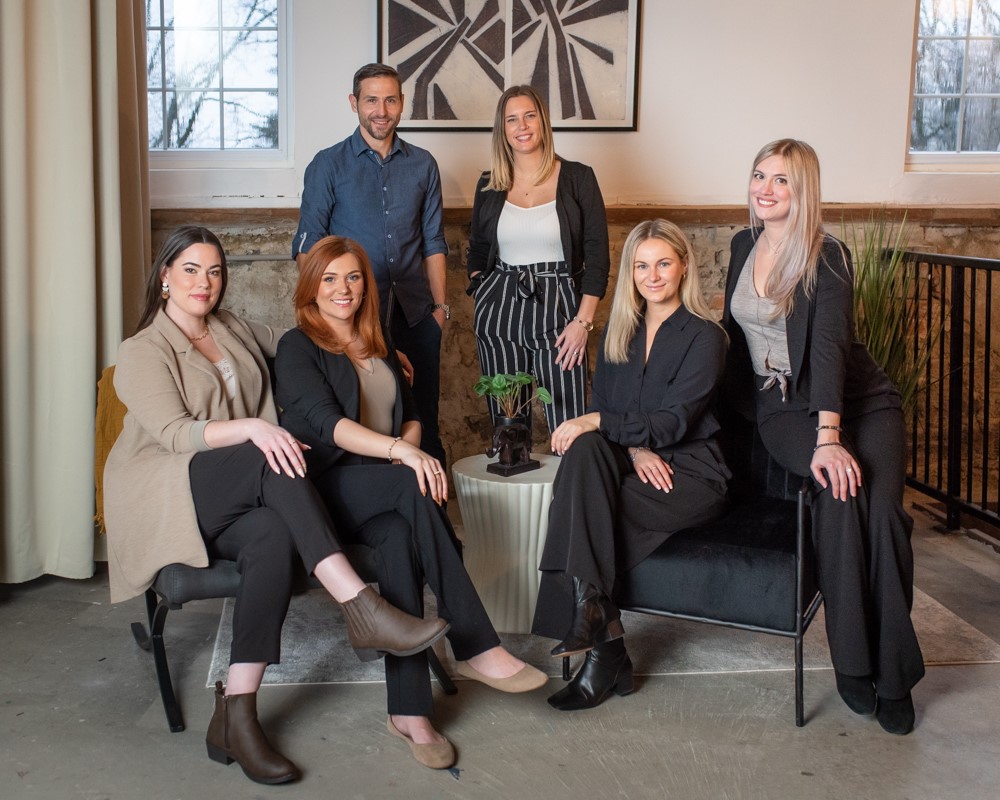 While Barna has strategically and steadily scaled her business, especially after COVID; she has also sought ways to get people connected. She collaborated with Trevor Cherewka, a seasoned digital marketing strategist—to develop and manage a creative networking event called Think and Drink—and as Barna explains, it is about "getting people who are movers and shakers in the community [and getting them to] share their knowledge with each other."
Barna is also very much about being a part of the business community as she notes "I love the big city/small town feel that Brantford has—everyone knows each other, and there is a sense of community," Barna continues, "There is a lot going on—every week there is a new business opening up and there are currently 6000+ businesses here as people are excited to try their hand at new things." As a result, she has seized on the opportunity to volunteer her time for various initiatives to help businesses flourish along with her networking event. She recently became a Director of the Paris Chamber of Commerce and in 2020 spearheaded (with a group of several like-minded individuals) the St. George Business Association.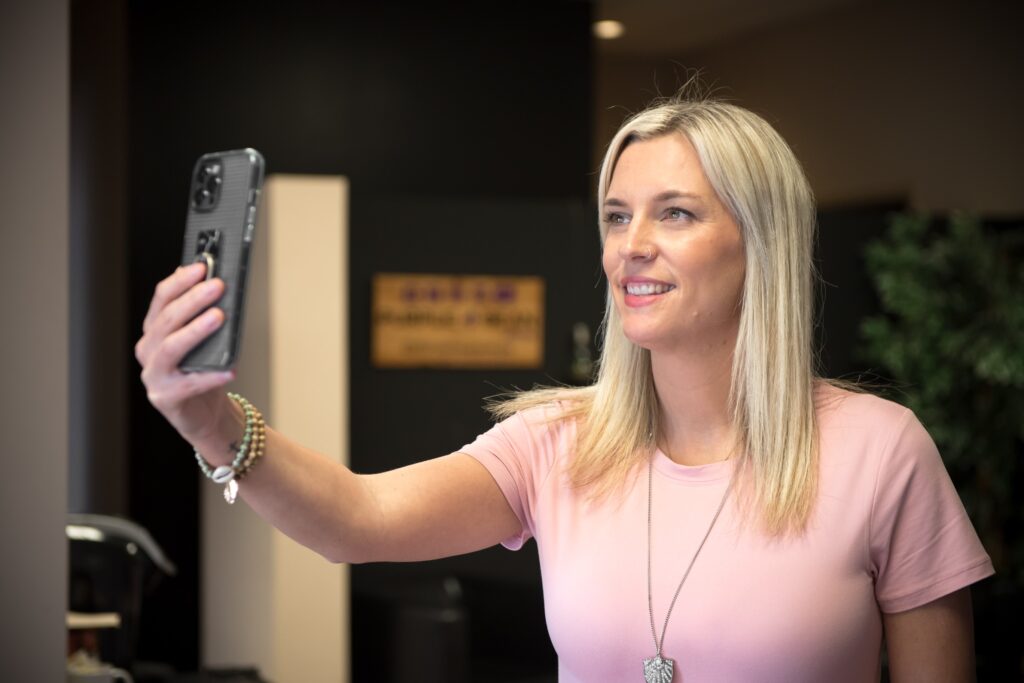 Six years on, Purple Bean Media continues to grow; Barna recently hired a new team member and is also working with a top-tier Bollywood studio, on a web3 project (next generation of the internet.) Barna also has sights on leveraging her experience in order to take the next step in her career. "I would like to get other managers to run the business in about 5 years so I can focus on coaching and consultation work; it would be a natural fit for me."
And as she continues to work to grow her business, she also has taken time to educate people on areas of social media and digital marketing with a podcast. However, Barna offers budding entrepreneurs her blueprint for success.
"There are people who are always willing to help you, you just need to network like crazy, find them and learn from them," she said. "And, in order, to be a well-rounded business owner you need to be curious, want to experience new things, be consistent and to always keep your word."