Barb Dzsudzsak, the face behind Pottery on Seven, is inviting the community to start off their Christmas shopping at her annual open house on November 12 and 13. 
"The holidays are the perfect time to support small businesses, especially after the struggles faced through the pandemic," Dzsudzsak said. "When you shop from local artists and makers, you are getting unique pieces, and some of the most beautiful gifts. I know that I cannot compete with big box store prices, but when you purchase a piece from me, and many other small businesses, you are getting items made with so much love and care."
In her 17 years as a potter, Dzsudzsak has embraced a number of different pottery techniques, using items like horse hair and burlap, to create a wide array of pieces.
"I have always had a love for pottery," she said. "Around 17 years ago, I decided that I was going to take classes at Mohawk College in Brantford and the rest is history."
The artist continues to take classes, not only to keep learning, but also to have access to different types of kilns for firing.
"People ask me all the time why I keep taking the classes, and there are so many reasons. Every week I learn something new. I love the camaraderie with the other students and I love the instructors."
Dzsudzsak said that she lives by the saying, "do what you love and you'll never work a day in your life," and that she feels so honoured to be able to share her passion with others.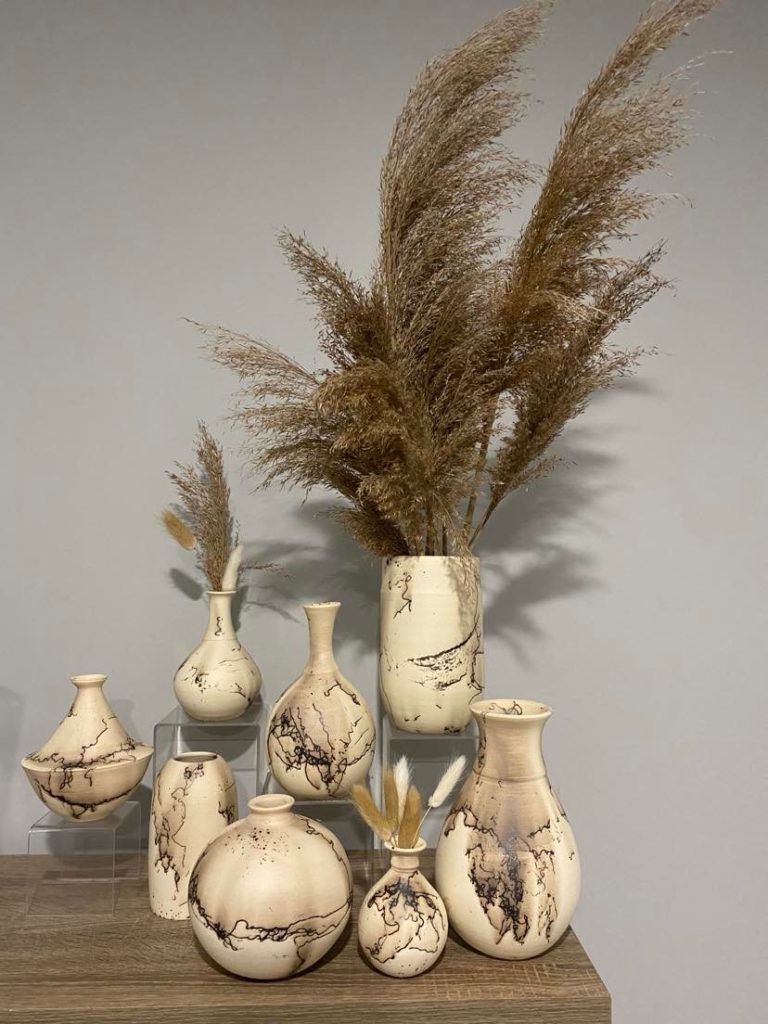 She explained that her open house is very special to her and that this year is a little bit different than those in the past.
"This is my first open house back since the pandemic, and my first with my new studio," she said. "Guests can expect a ton of gift ideas, for family members, hostesses, friends and teachers. I have been working extremely hard to offer many different items to visitors this year."
The Pottery on Seven Christmas open house will offer a wide range of handmade pottery items made by Dzsudzsak including tree ornaments, tea lights, home decor, and much more.
"Every potter is different, we try to tackle similar pieces but with our own interpretations and style," she said. "These make such special gifts, one-of-a-kind pieces, unique to the artist. How incredible to be able to support a local art when giving your loved ones a gift this year."
The artist invites shoppers and art lovers alike to visit her open house, whether to shop or just to explore her pieces. She will be open from 10 a.m. to 4 p.m. on Saturday, and 10 a.m. to 2 p.m. on Sunday.