Jenny Butcher and her partner Wes Kuntz have created a farm-to-shelf experience at their full-service grocery store, Little Brown Cow, but the market is so much more than their famous milk and fresh cheese curds.
The duo started farming from nothing, which Butcher describes as, "not something you're supposed to be able to do." With no capital assets, they built their way from the ground up.
"When you jump in with both feet, you learn quickly how to navigate a process," she said. "We believe that whether you know the future or not, it will work out if you're determined."
With that determination and their passion for farming, they grew their business from selling a few pieces of cheese a day, to buying their dream building that happened to be surrounded by their farm on three sides. In that old auto shop, the 100% Canadian local food emporium was shaped into what it is today.
The bright red building with big green letters has since become a must-visit landmark on Cockshutt Road, just outside of Brantford.
But Butcher says Little Brown Cow is much more than just a business to them, it is their way to bring the community together.
"We believe that food has the power to unite us all, it is indescribable what food can mean to a community," she said. "We consider this to be the community's store, we are just the ones lucky enough to steer the ship. Everyday our aim is to continue to make this place better, to be able to support our community in a more profound way."
Butcher explained that the ongoing COVID-19 pandemic put them and the business in a position to do exactly that.
"Some of our customers call us the 'little store that could,'" she said. "Before COVID we were doing okay, but really not well enough. The day it hit though, it changed everything. It made it possible for us to dream and to support our staff, fellow business owners and the community as a whole."
In addition to the boom in business brought on by the pandemic, Little Brown Cow rose to fame after a TikTok about their milk went viral in May. The video amassed hundreds of thousands of views and brought new customers from all over the Greater Toronto Area. The store was lined up for weeks after the video, which began a cycle of more videos promoting their store as a must-visit location for fresh, affordable milk and other local goods.
"We spent a lot of last year working to keep our shelves full for the increase in demand," Butcher said. "While the initial craziness has subsided, it definitely left a lasting impact on our business that we are very thankful for."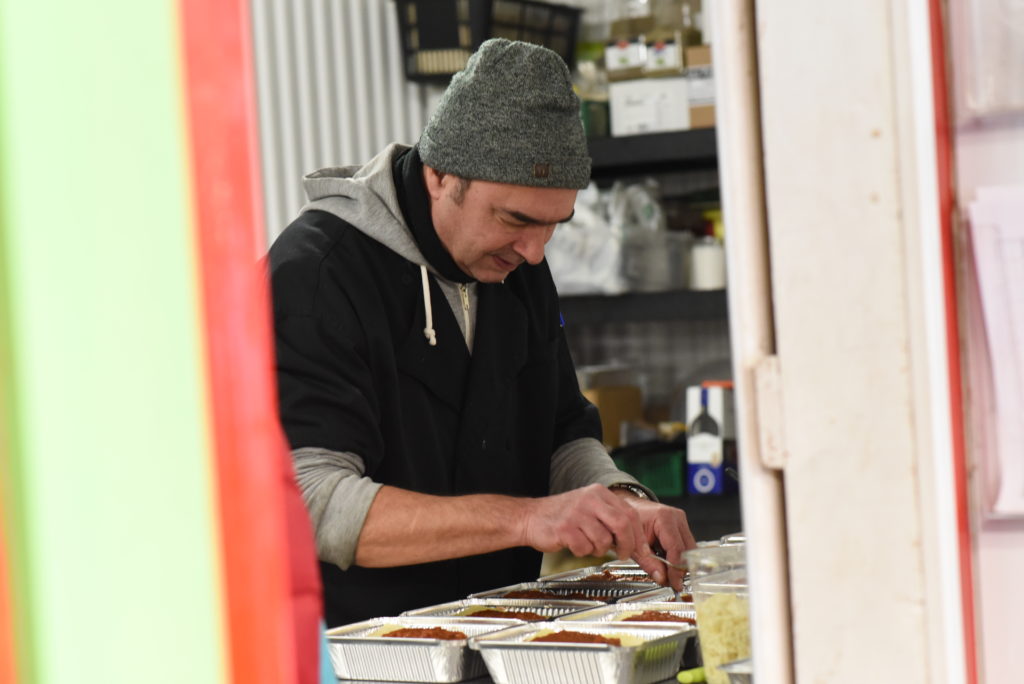 To top off a very busy year, Butcher and Kuntz were recognized as Ontario's 2021 Outstanding Young Farmers, which Butcher described as a full circle moment.
"When we were starting out, I went to a conference called the Ontario Young Farmers Forum," she said. "Every year they get the winners of the competition to speak and I remember the two winners that year being the most inspiring speakers I had ever heard and they shaped what our farm is here today. It's pretty cool to think that we could be that influence for someone else."
As for 2022, Butcher says they have a number of new plans they hope to implement throughout the year. With goals of expanding the store to be bigger and better, making it fully accessible and creating a gathering space for community members, Little Brown Cow is sure to continue to provide a unique experience to all of its visitors.
"This year, I really want our customers to feel like this is their farm, like these are their cows," Butcher said.
Visit Little Brown Cow seven days a week at 234 Cockshutt Road, Brantford.