The Assumption College School Lions defeated the Pauline Johnson Collegiate and Vocational School Thunderbirds three sets to one in junior boys volleyball action on Tuesday, October 26.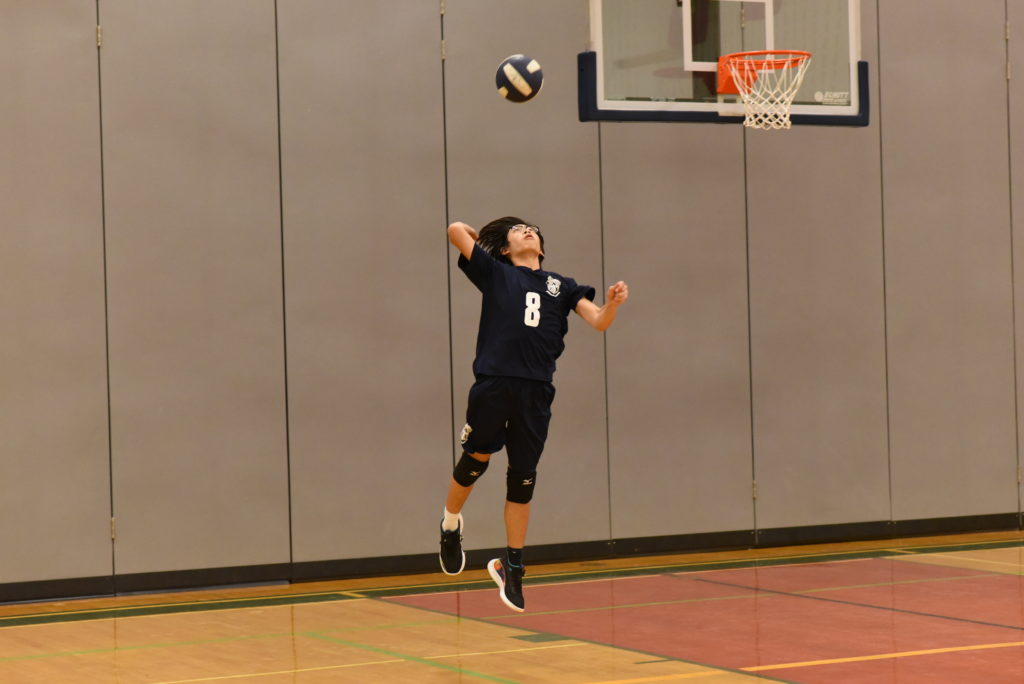 The Thunderbirds took an early lead in the first set taking the first four points. The Lions cut the lead in half before the Thunderbirds added four more consecutive points to take an 8-2 lead when the Lions bench called a timeout. The teams returned to the court with some back and forth play and then the Lions scored seven straight to come within one. The teams alternated multiple serves before the Thunderbirds scored six straight to come within one point of being victorious. The Lions added a few more to try to make a comeback but a misplay led to the Thunderbirds winning the set 25-20.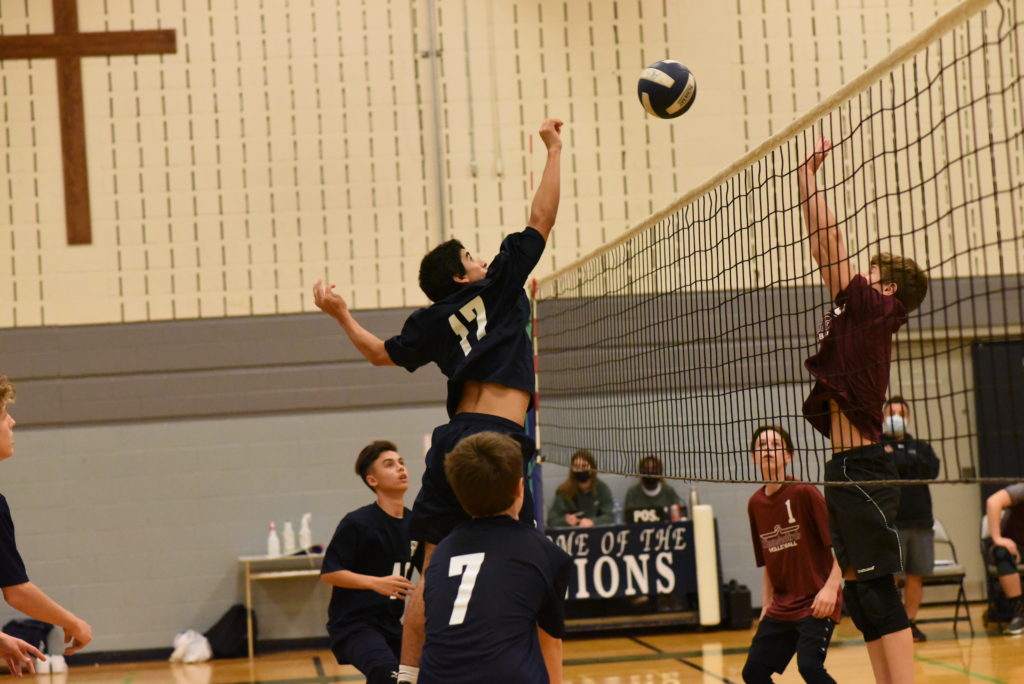 The Lions didn't let their loss in the first set get them down, with positive encouragement coming from their coach on the bench. The second set consisted of very balanced play. The teams alternated possession through the first half of the set before the Lions took off with the lead. Assumption sealed their 25-13 second set win with five straight points, tying up the match with one set for each team.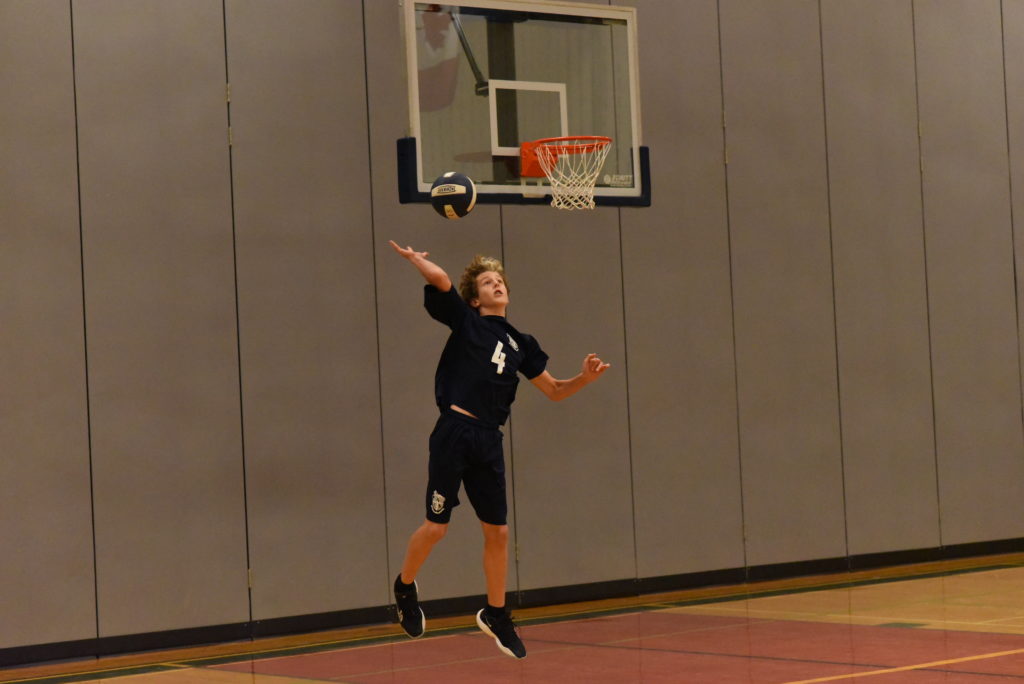 The third set started off much like the second. Even play between the teams resulted in a 3-3 tie before the Lions started to get going to achieve a 10-4 lead before the Thunderbirds called a timeout. ACS stayed hot after the timeout to take the next two points before PJ gained possession. The Thunderbirds lost the serve and the Lions added three more points. Play went back and forth before the Lions scored four straight to win 25-11.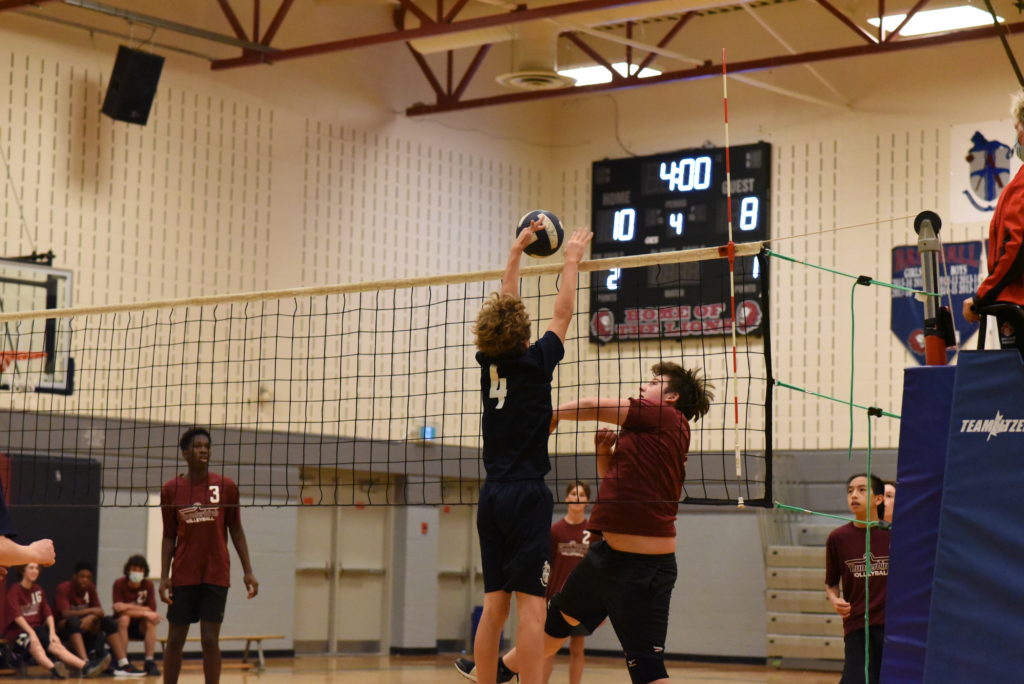 The Lions continued their win streak in the fourth set. The first half of the set was very balanced and the game was tied at eight until the Lions scored five straight to take the lead. The Thunderbirds tried to battle back but Assumption kept their momentum going to win the set 25-15, and the match three sets to one.