The McKinnon Park Blue Devils defeated the Assumption College Lions 1-0 in the girls' field hockey championship game on Wednesday, November 3.
The Lions were new to the sport with the team celebrating its inaugural season in the league, but they made their way to the finals after being the top-ranked team in the regular season.
The Blue Devils came out strong, dominating the Lions in their end for the first several minutes of the game. The Lions slowly began to get comfortable against their opponents, but a goal-mouth scramble led to a McKinnon Park goal giving the Blue Devils a 1-0 lead, 13 minutes into the game.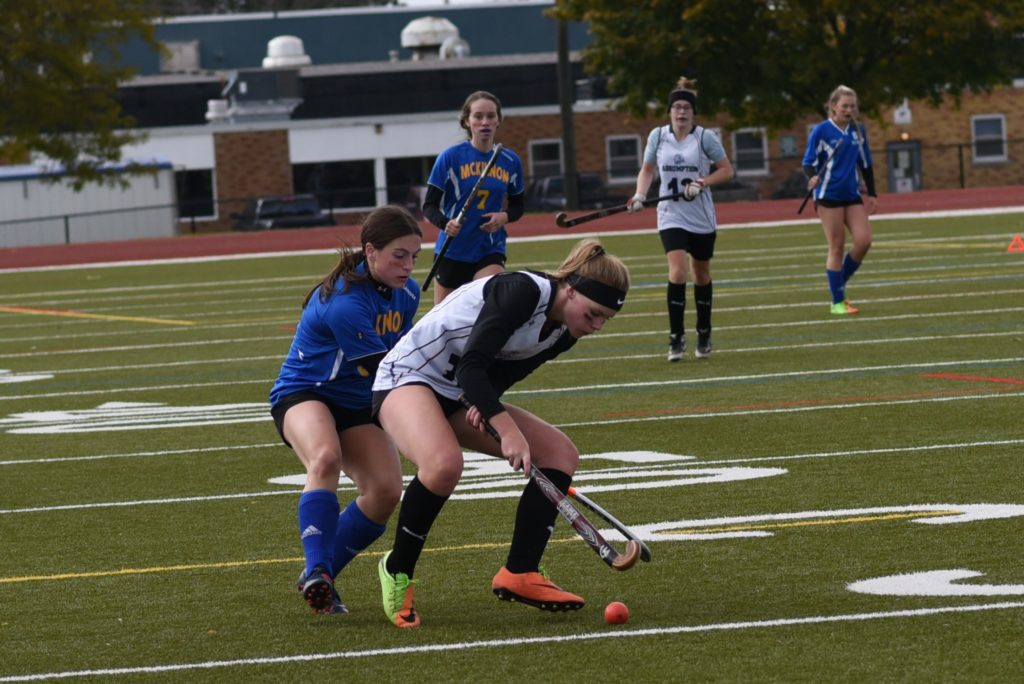 The Lions responded strong, heading down the field for a scoring chance of their own. Despite a number of shots on goal, they were unable to tuck one past the Blue Devils goaltender.
The Blue Devils held onto their 1-0 lead to end the first half.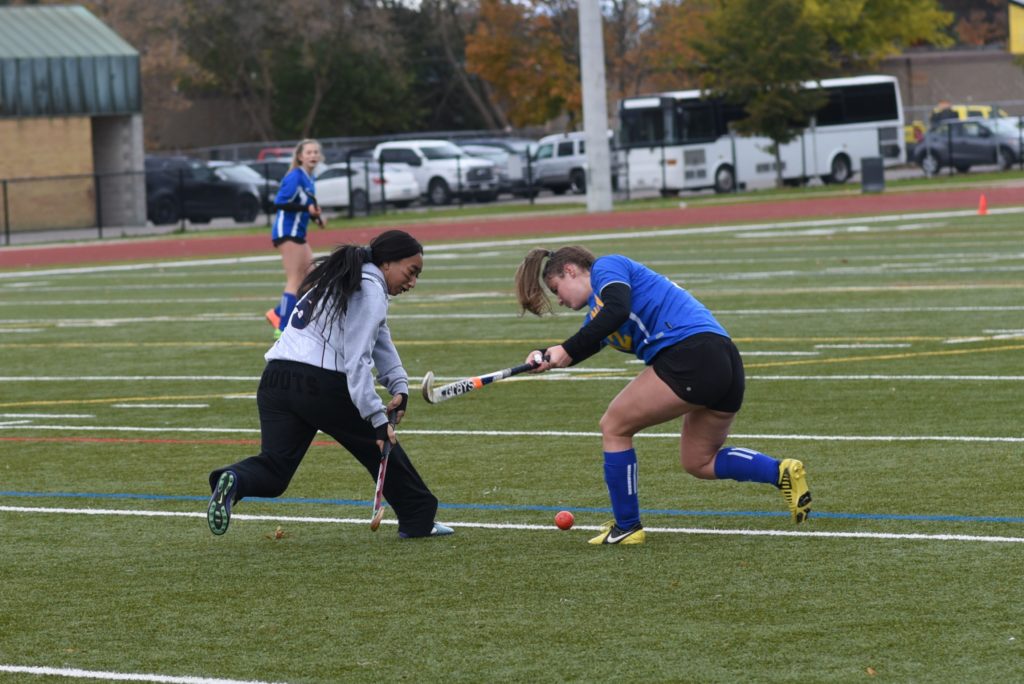 The Lions came out much faster in the second half, immediately heading down to the Blue Devils end and firing the ball on net. The Blue Devils did not take long to match their opponent's energy as they took off back down the field for a scoring chance of their own.
Play was very balanced between the teams for the rest of the half, with hard-fought battles in the mid-field and tons of action at both nets.
As time ticked down in the half, the Lions pushed themselves and got a number of great chances.
Despite all of the action, the Lions could not net one and the Blue Devils held onto their lead.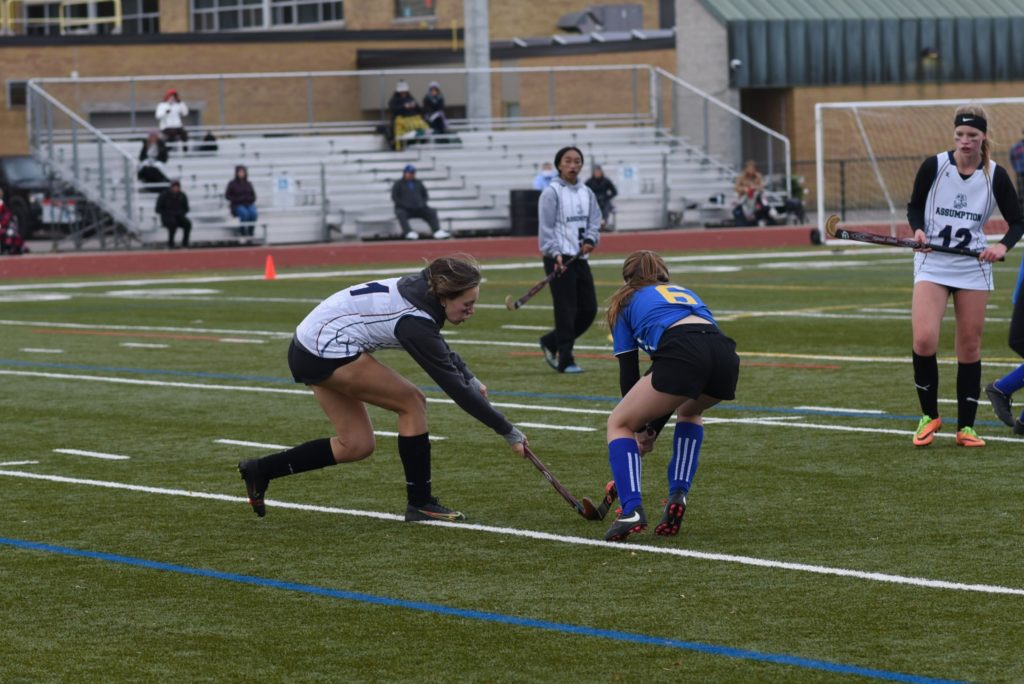 As time expired, the whistle blew and the Blue Devils celebrated their AABHN championship win.
Assumption punched their ticket to the finals with a 2-0 win over the Cayuga Warriors just hours before the championship game.
The Lions dominated in the semi-finals against the Warriors, spending very little time in the game on the defensive.