Crews remain on scene of a large active rubber fire in Brantford Wednesday morning that shows no signs of stopping.
The fire started just after 8 p.m. last night at North West Rubber, located at 321 Henry St, and has been burning for over 11 hours now.
The plant manufactures rubber flooring and mats recycled from car tires and the Brantford Fire Chief says the fire is contained to a storage lot containing pallets of rubber mats.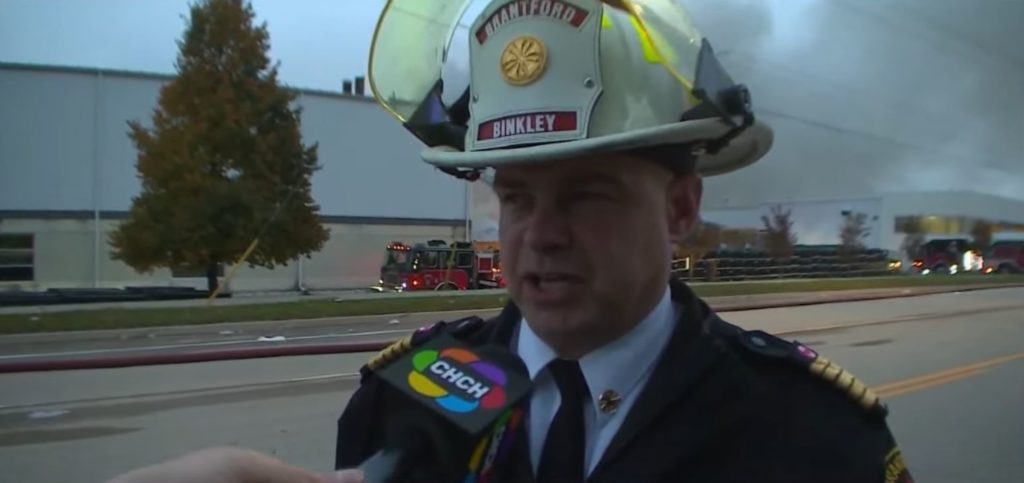 Brantford Fire says three aerial units and four pumpers responded initially with the assistance of an additional pumper from County of Brant Fire.
According to online reports, every single fire truck in Brantford was at the scene at one point.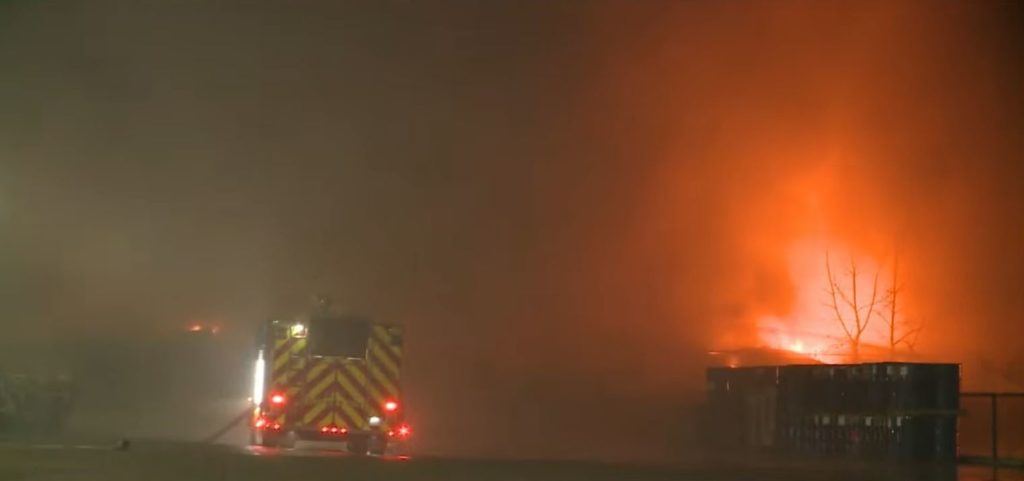 There is no word on how the fire started or if there was anyone working at the time.
A fire happened at the same rubber plant in 2019.
Henry St. is closed between Middleton and Empey Streets while crews work to contain the blaze. Multiple pumpers are still on scene from Brantford Fire and Brant County Fire.
Residents who work in the area are encouraged to not come in to work as smoke spreads.
For the full story, please visit our content partner, CHCH.com.