Brantford's Lucas Karmiris is representing the community and all of Canada at the 2022 World U17 Hockey Challenge in Langley and Delta, British Columbia.
"It means the world to me to be able to represent Brantford at this tournament," Karmiris said.
"I'm really hoping that I can bring something back, ideally a gold medal, that I can share with the kids and the whole community to enjoy."
Karmiris said that while he was training in the summer, he was contacted about attending a selection camp with Hockey Canada for the tournament.
"When I attended the showcase, I did whatever I could to show scouts my style of play and how I could contribute to the team," he said. "The whole experience has been really great so far, Hockey Canada does a great job at developing their players and I am seeing that in my game already."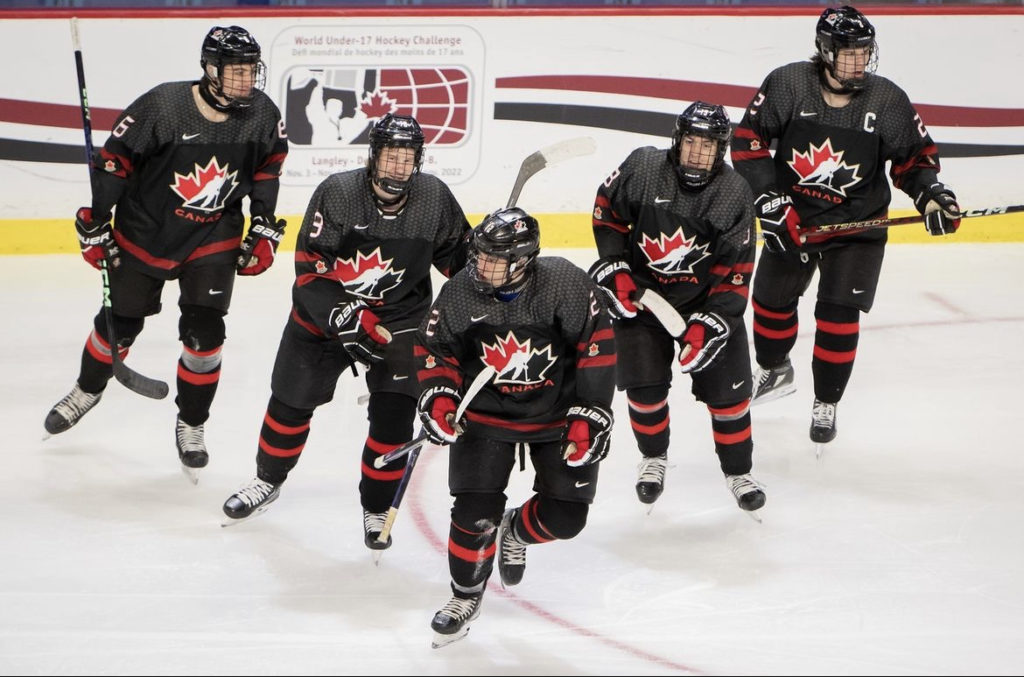 In his first four games of the tournament, Karmiris has recorded one goal and two assists, but to him the experience is about more than just numbers on scoresheets.
"There is a lot that I wanna take away from this experience. There's so much skill here, with players from all over the world. Hopefully I can come back from this tournament with a lot more confidence. I want to be able to contribute more to my teams, to be able to be a more reliable teammate at both ends of the ice."
The forward started the season with the Mississauga Steelheads in the Ontario Hockey League and will return to the team once the tournament is over. He said that his coaches were very supportive of him getting named to the team and helped him prepare for the tournament.
Prior to joining the Steelheads this season, and for years growing up, Karmiris played for his hometown Brantford 99ers. The teen said he is honoured to have the opportunity to represent Brantford at such a high caliber tournament.
"Brantford was huge in my development growing up and will always have a very special place in my heart. It is a small city but it's a big hockey town and I will use everything I've learned there to make everyone proud. I hope that this can show other kids that even if you're not playing in the biggest cities, you can still make it to an international stage with hard work."
The World U17 Hockey Challenge runs until November 12. Schedules, scores and stats can be found on hockeycanada.ca/worldu17.