Grade eight students at James Hillier Public School were the first in Ontario to take part in a STEM learning program with the Canadian Centre for Electron Microscopy (CCEM).
The program is in partnership with the Hitachi Inspire STEM education outreach program and leaves a tabletop electron microscope at schools for three to four weeks, where students can use it to enhance their education.
Samantha Stambula, the manager of education and outreach with the CCEM, located at McMaster University in Hamilton, said that the Brantford elementary school was exactly where they wanted to kick off the program.
"With James Hillier being one of the scientists that made the first electron microscope in North America, it just seemed fitting to have it here first," she said. "We actually reached out to the James Hillier Foundation and they helped us get in contact with the school."
Stambula taught two grade eight students, Ryan Lentz and Ryley McManus, how to use the microscope and they were left in charge of demonstrations to other students during the three weeks with it. She said that it didn't take long for the pair to understand how to use the equipment.
"They learned it within 10 minutes," she said. "I was amazed."
The students agreed with each other that learning how to operate the microscope wasn't all that difficult.
"Honestly it wasn't too hard to learn," McManus said. "I'm really used to working with computers, so it was easy to catch on."
"Once you pick it up, you get used to it," Lentz added.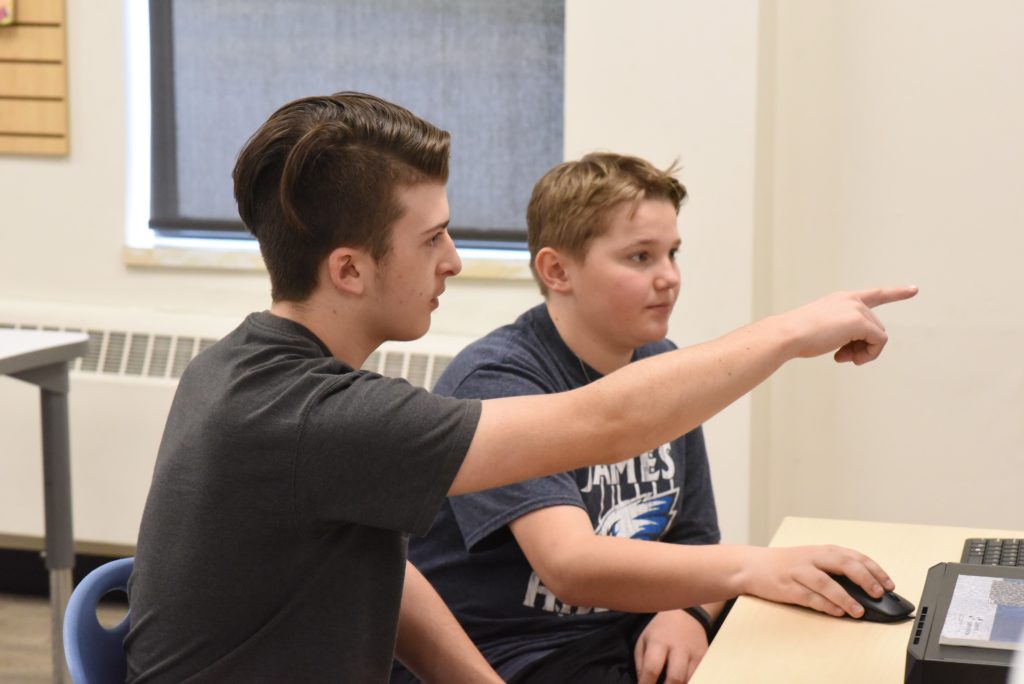 The electron microscope uses a beam of accelerated electrons as a source of illumination to enlarge an image. In comparison to a light microscope which can zoom up to 100 times, the electron microscope can see details up to 10,000 times and beyond.
During their time with the Hitachi microscope, James Hillier students scanned items like rock fragments, plants, and bugs.
Stambula said that this specific electron microscope was designed for students and scientists, because of its transportable size.
"Typically, the microscopes are much bigger, sometimes the size of a room," she said. "Many scientists don't get their hands onto equipment like this until graduate school, so it's exciting to give these kids an opportunity to experience it at such a young age."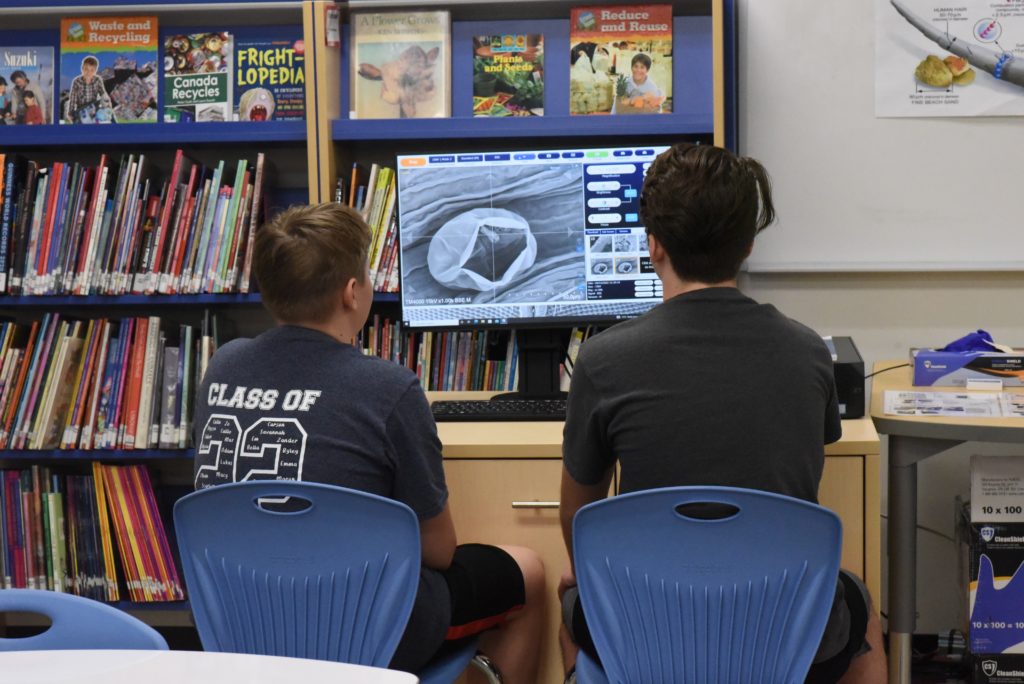 Lentz and McManus were tasked with manning the microscope during its stay at the school. The pair were selected because of their interest in pursuing an education in science. McManus said that he hopes to work as a paramedic or firefighter, and Lentz wants to study medicine.
Grade eight teacher Graham Corrigan said that there was a ton of interest in his students to be involved in the program. He said that it has been a great opportunity to expand the education of his students.
"As educators, we are always trying to find ways to engage students," he said. "It could come from a conversation, it could come from three weeks with an electron microscope. Anytime we get students actively learning, hands on, whether it's science or math, you're going to get that engagement."
James Hillier was a scientist and inventor who designed and built, with Albert Prebus, the first successful high-resolution electron microscope in North America in 1938. Hillier was born in Brantford in 1915 and passed away in 2007.