Hockey fans of all ages flooded the PROLINE+ Pregame Fan Festival before the Heritage Classic at Tim Hortons Field on Sunday, March 13. 
Dedicated fans came out as early as four hours before the puck dropped between the Toronto Maple Leafs and the Buffalo Sabres to take in all that the fan festival had to offer.
Over the course of the afternoon, fans got the chance to check out a number of activities hosted by NHL partners including, but not limited to, Rogers, Clorox, Esso, Canadian Tire and Tim Hortons.
Fans tried their hand at popular hockey skills challenges like the KITKAT Hardest Shot challenge and the Oikos Accuracy Challenge. They also got to combine the strength and accuracy skills to beat up an old washer and dryer set with their shots at the Olymel tent.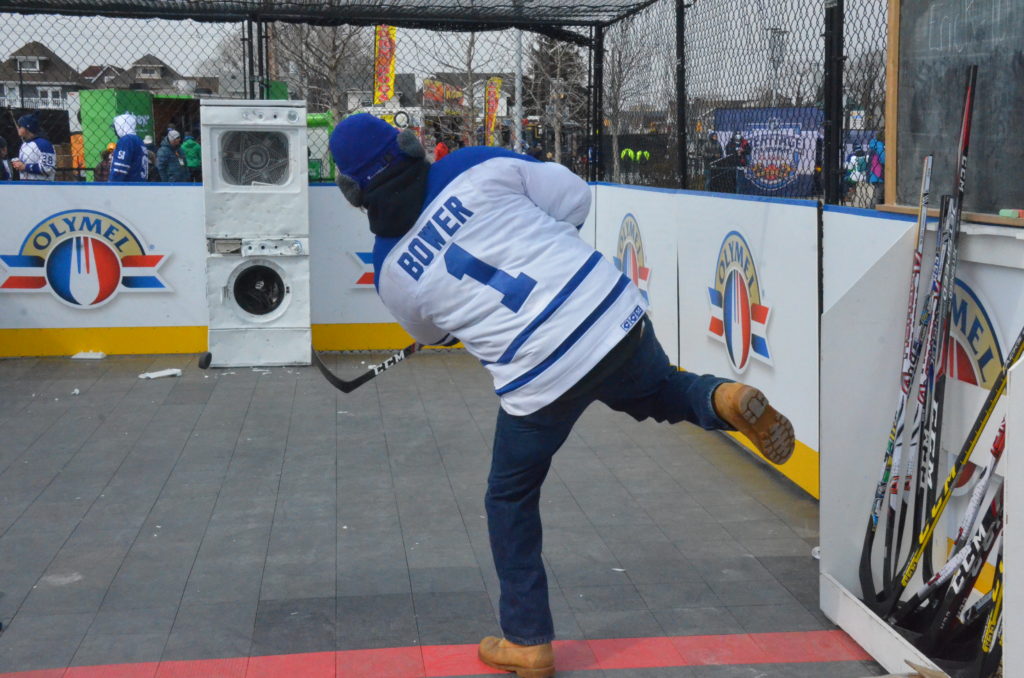 The Stanley Cup was in attendance for photo opportunities at the Hockey Hall of Fame tent, as fans in line whispered about whether or not they should touch it in their photo. The Hart Trophy, the Art Ross Trophy and the Conn Smythe Trophy were also available for fans to get an up-close look at.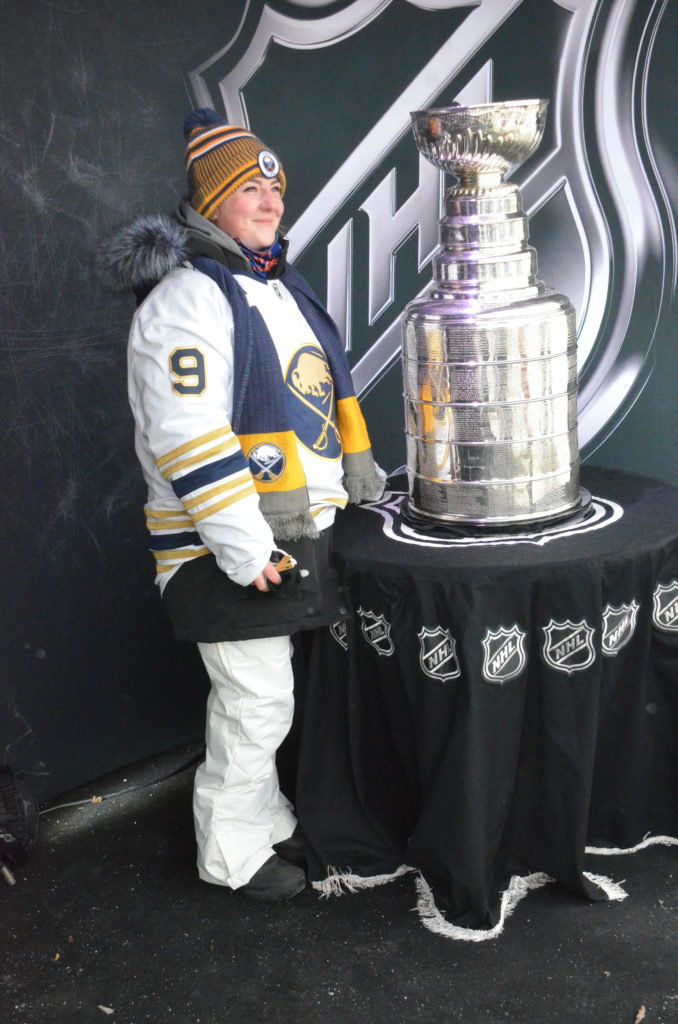 Arguably the most popular tent was Scotiabank's as they welcomed in members of the Canadian women's hockey team that recently won gold at the 2022 Beijing Olympics.
Fans lined up for the chance to get an autograph and a selfie with their favourite players including captain Marie-Philip Poulin and hometown hero Sarah Nurse.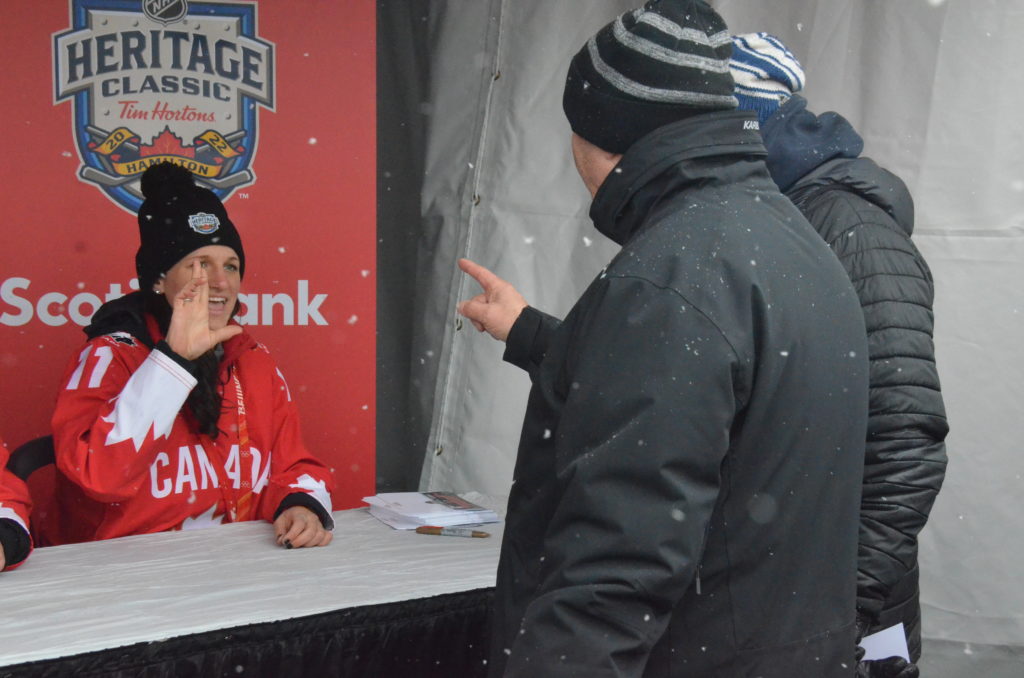 Every 30 minutes, different members of the team rotated into the tent and some fans hopped back into the line to have more players sign their gear.
In addition to testing their skills and meeting their favourite players, fans had the chance to enter giveaways with prizes like a premium seat upgrade from Kruger Products.
Paz from The Hockey Circus Show attracted fans with his show that included juggling hockey sticks on fire, and jabs at some of the most popular NHL teams.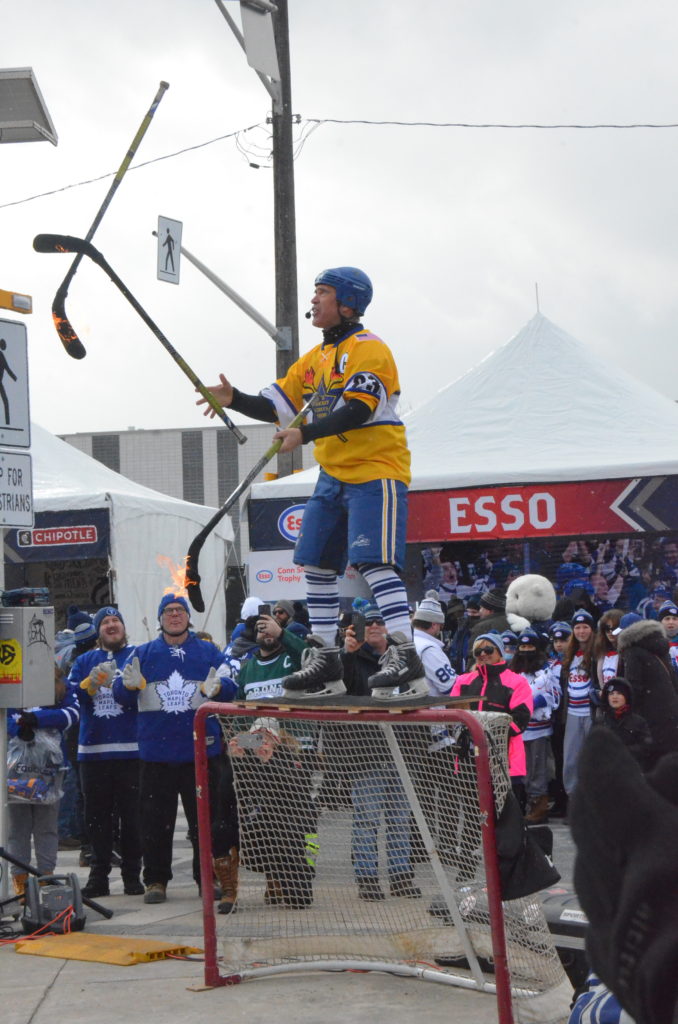 Canadian Tire was on site giving away free sunglasses for the game in celebration of the game, while Upper Deck printed personalized hockey cards and Heritage Classic trading card sets.
Hungry hockey fans grabbed a bite to eat from a number of food trucks on site including funnel cakes, hot dogs and the Canadian favourite, poutine.
The fan festival was open for fans to check out throughout the game, until the end of the second intermission.