Ladies Who Lead announced that their second annual speaker series will feature 6-time Olympian, Hayley Wickenheiser at the Sanderson Centre on Tuesday, May 23.
"We are so excited to welcome Hayley to speak," said Shannon McMannis, founder of Ladies Who Lead. "She's probably the top female hockey player and while she's not competing anymore her dedication to the sport is just fantastic. After her career as a hockey player, she went to get her medical doctorate and is now a doctor. She is the Assistant General Manager of the Toronto Maple Leafs, a mother, a businesswoman, and an inspiration to so many."
McMannis said that after she heard Wickenheiser speak at an event in Woodstock, she approached her to introduce herself.
"After introducing myself, I asked her if she would like to be a part of our big event," she said. "She was very gracious and said she would love to come and speak. After that, we just started to communicate and we nailed down a date to be May 23 at the Sanderson Centre."
A portion of the proceeds from this year's event will be split between a number of organizations that support local, youth sports including the Arnold Anderson Sport Fund, the Brantford Minor Hockey Association, the Brantford Community Hockey League, Paris Minor Hockey, and the Brantford Girls Hockey Association. Each attendee will choose which organization they would like their portion of the ticket to when they make their purchase.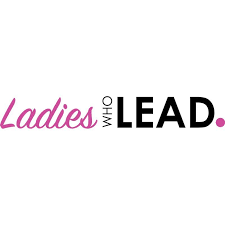 Ladies Who Lead was founded in 2019 to bring like minded, female professionals together.
"We're really about collaboration over competition, and our four pillars are building business, building self, building relationships, and building community," McMannis said. "Hayley really embodies our four pillars, she's really big on community, and she's a business woman. When you listen to her speak it's all about relationships, and she talks a lot about the importance of taking care of herself."
In addition to the keynote speaker, the evening will kick off early with some "surprises" at Harmony Square.
"The Arnold Anderson team has been incredible to work with and we have a ton of surprises up our sleeves," McMannis said. "We're going to have minor hockey involved with some ball hockey and skills challenges before, and we are excited to welcome the new Brantford Bulldogs to town as they'll be involved on the day as well."
This year's event is the second of its kind, following up last year's Evening with Arlene Dickinson that sold more than 700 tickets. The event benefited Nova Vita and the Brant Community Healthcare System Foundation.
McMannis said that this year's event wouldn't be as seamless without the blueprint from last year and the ongoing support of her team and the sponsors.
Tickets for the event cost $50 and can be purchased through the Sanderson Centre website.