Scotland's Cameron Gurney is getting ready to put on a new jersey as he begins his Division 1 baseball career at the University of Utah.
"About a year ago, one of the team's coaches got in contact with me about coming to visit the school," Gurney said. "I fell in love with it instantly, everyone is super nice and the campus is unbelievable. The team plays in the Pac-12, which is a really good conference competition wise and the coaching staff is amazing. They made the choice really easy for me."
While attending the university, the 18-year-old will be studying Human Physics Education, with the end goal of becoming a high school teacher. Some of his courses include math, physics of the human body and healthy living.
Gurney found his love for baseball at a very young age, playing catch in the backyard with his uncles and grandpa. His parents, Caitlin and Paul, recognized the interest in him and put him in the Scotland league before he decided to start playing hard ball in Brantford.
"After five or six years in Brantford, a coach reached out to me from a team in Kitchener asking me to come try out," he said.
After playing for Kitchener, Gurney got an opportunity to travel for a team in Burlington, the Fieldhouse Pirates.
"I've played for the Pirates for the past three years and they've been a huge help in getting me to the next step. I'm very grateful for all the guidance and support they have given me."
During his time with the Pirate, Gurney was playing shortstop and infield until a coach approached him and asked if he had any interest in trying the catcher position.
"I got behind the plate and started to learn the game from that different point of view," he said. "It was definitely the right decision."
While he is excited to experience college baseball, the catcher has his eyes set on the big leagues in the future.
"The end goal is definitely to play professional baseball," Gurney said. "This summer I got to play in the MLB Draft Prospect League which is designed to simulate the whole professional baseball experience. They put us up in apartments, they fed us, we travelled as a team on the bus and played every day. It replicated the lifestyle and I absolutely loved it."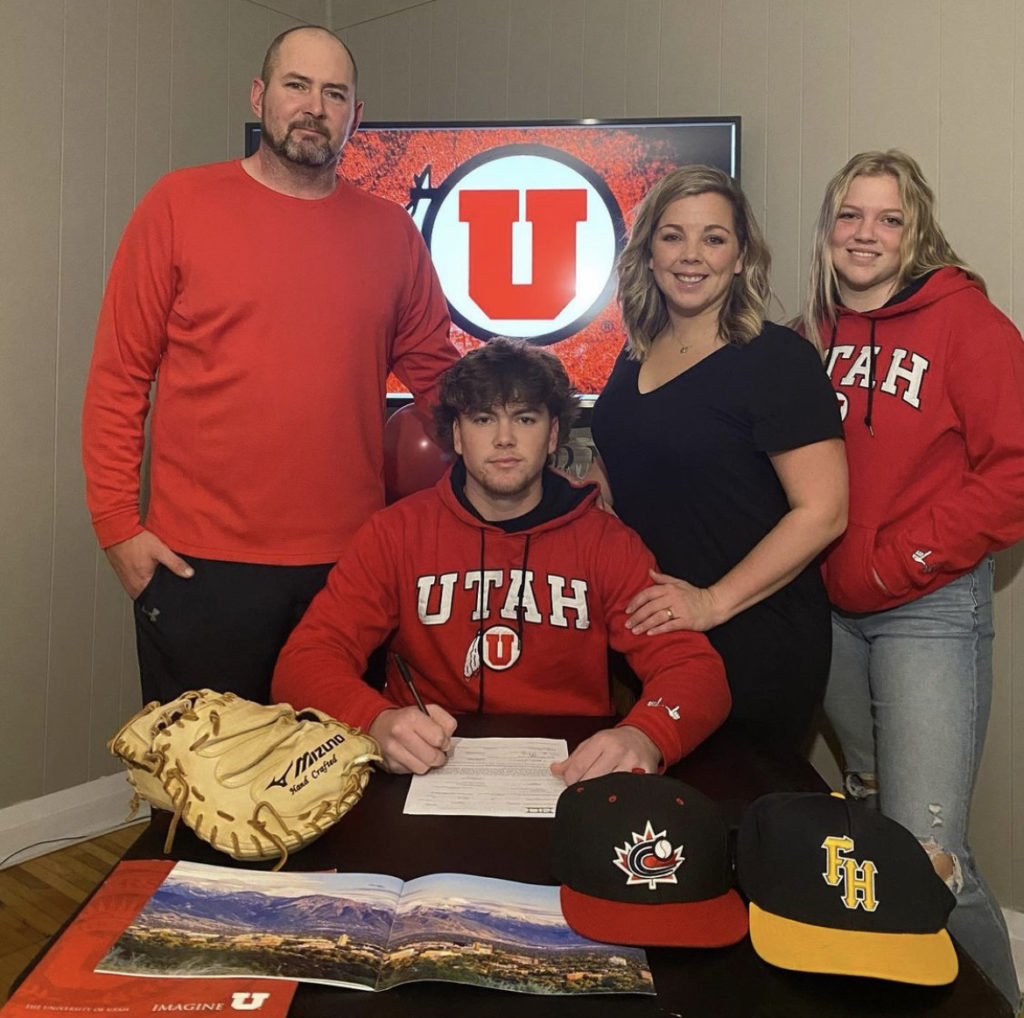 Gurney will be draft eligible in two years and says he plans to work hard to prove himself in the meantime.
While settling into his new dorm, Gurney reflected on being the small town kid with big dreams and said that he hopes other kids believe in themselves.
"There are tools to help you achieve your goals, no matter how hard you have to look for them. I'd tell young athletes to not be afraid to ask for help because you'd be surprised how much other people will help you along the way."
He also said that kids shouldn't be afraid to try different things and jump at new opportunities. During the COVID-19, he moved away from family and friends to continue playing baseball in the United States.
"With the season being cancelled, it really put a damper on my 16-year-old year, which is supposed to be one of the biggest years," he said. "But the opportunity to play for a bunch of teams in the states came up and it really helped me become more independent to be ready to head to college. COVID tried to ruin it but I definitely think I found a light at the end of the tunnel."