Burford native Emma Woods is taking every opportunity to grow the sport she loves
Angela James, Cammi Granato and Cassie Campbell-Pascal are just a few of the pioneers of women's hockey. They are the athletes that paved the way for other young women with dreams of playing the sport professionally.
Emma Woods, who grew up in Burford, is following in the footsteps of these pioneers to make a meaningful impact on the game she loves.
Woods, who is currently playing in her second season with the Toronto Six of the Premier Hockey Federation (PHF), says that seeing the growth throughout her career makes her excited for the future of hockey.
"As a kid, I always dreamed of playing in the NHL because I didn't see a women's league on television," Woods said. "Once every four years, I got to watch the women play at the Olympics and those teams have grown the game so much, especially in recent years. Now, to see our league getting broadcasted nationally and signing big sponsorship deals, the game just continues to get better. It's both humbling and exciting to be a part of growing the game for the next generation."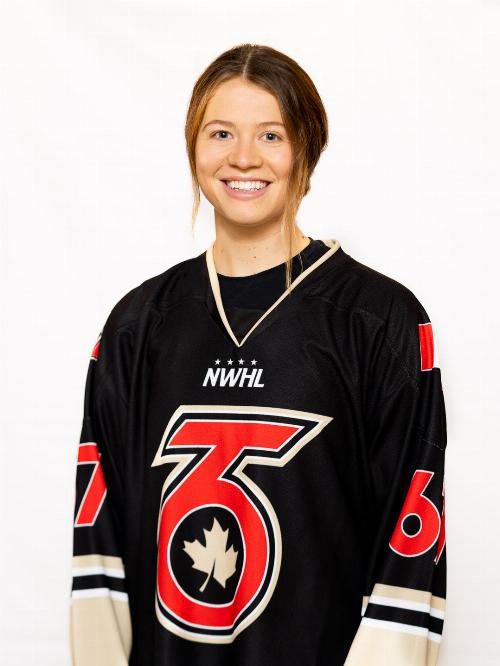 Woods, 26-years-old, fell in love with hockey at a very young age. She started playing girls' hockey in Brantford, before moving on to play for teams in the surrounding area, like Kitchener and Cambridge.
After high school, Woods headed to Connecticut to attend Quinnipiac University where she played for their Division One team. In her third year, she was drafted 14th overall by the Buffalo Beauts of the PHF (formerly known as the National Women's Hockey League). She finished her final year at Quinnipiac, totalling 106 points in 149 games in four years.
Upon graduation, Woods decided not to join the Beauts, instead choosing to play in China.
"I think going to China for the first two years of my professional career is part of why I love the game so much and continue to play," she said. "To be a part of growing the game globally, getting to play alongside the Chinese national players and being immersed in the culture was definitely one of the coolest experiences of my life."
After her two years in China, Woods spent a year in Sweden before receiving a call from her former General Manager, Digit Murphy, about joining an expansion team, the Toronto Six. Despite some hesitation, Murphy stayed on her and before long she was headed back to Canada to play on home ice.
"I'm so lucky to be able to say that hockey has taken me all over the world," Woods said. "I've gotten to meet so many people, experience different cultures, and really learn about myself as a person and a player. But getting the opportunity to play so close to home was something I've never been able to do so it is extremely special to me."
After signing on for the Six's inaugural season, Woods was named one of the team's alternate captains.
The first season was anything but ordinary due to the ever changing COVID-19 restrictions. The league decided to operate in a bubble-format tournament for the 2020-2021 season. The experience was cut short due to outbreaks on a number of teams, but when the tournament resumed the Six came up short.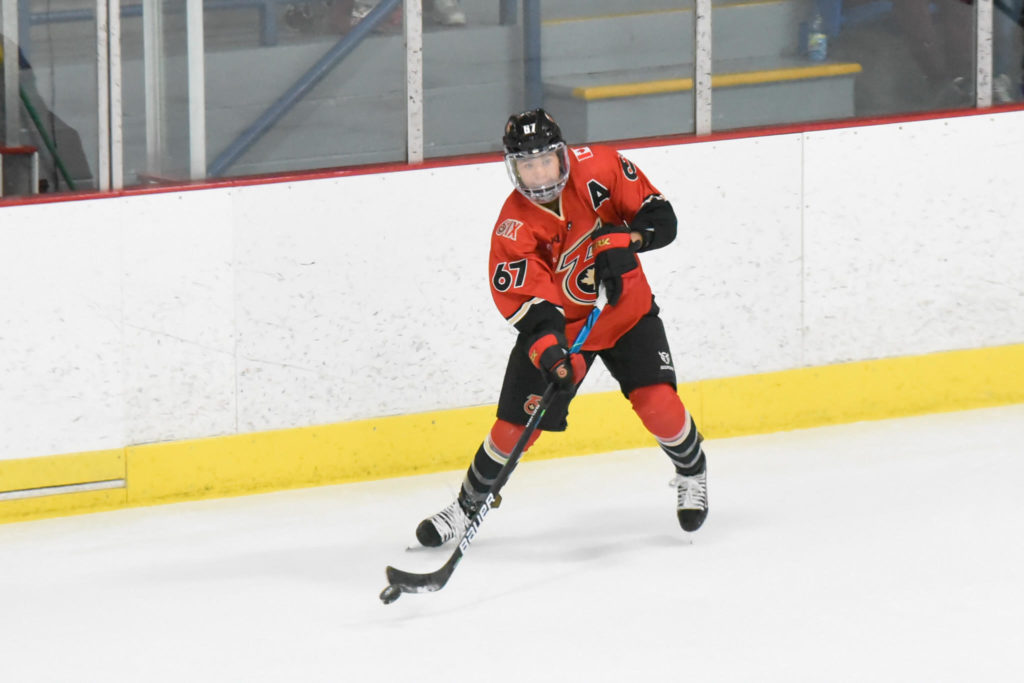 Woods and her teammates picked up right where they left off this season, finding early success. The Six currently leads the league in the standings, which she credits to the dynamic of the organization.
"Our success definitely comes from the culture that has been built here," Woods said. "This team really feels like a family, from the head office right down to the players. If you're having a tough day or have an issue, we know that we can go to our staff and teammates and I think that is so important."
In light of their recent success, eight players from the Six were selected to the PHF All-Star Showcase, including Woods.
"To get that recognition, out of so many talented players in our league, definitely means a lot and I don't take it for granted," she said.
In addition to the All-Star nod, Woods garnered attention after she went viral in the sports world for scoring a highlight reel goal against the Boston Pride in December. The video was shared across major sports media outlets, like TSN, Sportsnet and ESPN.
"To see it across the big networks was really fun, but it's also a major component in growing our game," she said. "We know that we are skilled players, it's just about getting that exposure and bringing new fans to check out our team and our league."
As far as the future of her career goes, fans can expect more highlight reel goals from Woods.
"If it's up to me, I would love to stay with this team for as long as I can," she said. "I'm excited to continue to be a part of the growth of the league and the game. We definitely still have a long way to go. The PHF and the Professional Women's Hockey Players Association (PWHPA) are still two separate entities with the top players playing in different leagues. I hope that in the next year or two we can get to a place where we can all play together and create a sustainable future for the next generation and many after that."