Seventy-eight golfers hit the links at the Brantford Golf and Country Club for the 25th annual Golf Fore Nova Vita fundraiser tournament on Tuesday, August 16. 
Organizer Jessica Powless said that despite some adjustments to the day, the tournament surpassed Nova Vita's fundraising goal of $20,000.
"The energy during the entire event was really wonderful," she said. "We really couldn't have asked for a better day, the weather was perfect and everybody was having a great time."
In addition to nearly 80 golfers, the tournament had 19 community sponsors and 11 volunteers making the day run smoothly.
"It's really important to have community support behind us and we are so grateful to receive so much," Powless said. "All of our sponsors and prize donors are so incredibly supportive of what we are trying to do as an organization. This is our second biggest fundraiser and it wouldn't be possible without everyone involved."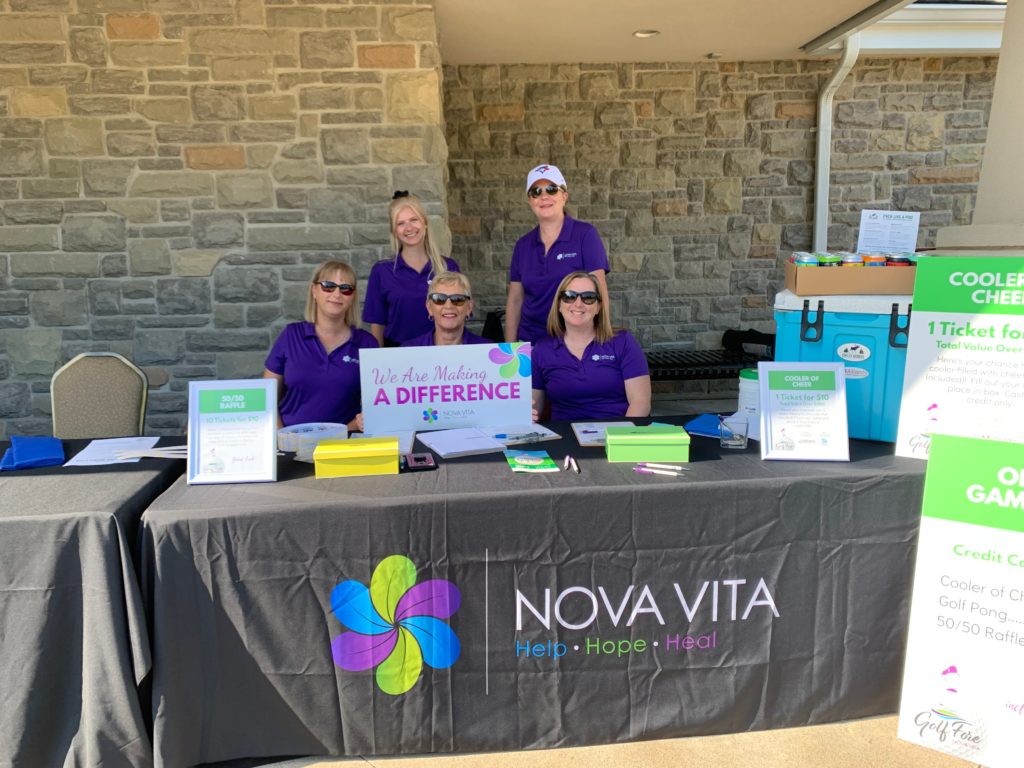 A key focus of this year's fundraiser was Nova Vita's second stage transitional housing units. The organization offers eight residential units for longer term residential stays for women and children in a setting that combines independent living with counselling and ongoing support.
"With eight units, it can get very expensive to support the program," Powless said. "One of the things that we asked our participants for this year was to help support that program, because a donation of just $60 can help provide a startup kid with linens, cutlery, glassware and small appliances like toasters and kettles."
Powless explained that this year's goal of $20,000 was a big target considering the obstacles creating changes in the event.
The Brantford Golf and Country Club is currently under renovations, which made the event a reduced hole tournament. Powless said that despite having the option to move the event to another course, it was important for the organization to support the club.
"The team at the Country Club have been such an incredible resource for us and have gone so above and beyond in past years," she said. "They've been such a big supporter of us so we wanted to support them throughout their renovations. Participants were so understanding and the feedback I received was that everybody was absolutely delighted with the day."