While a number of community organizations get back into the flow of routine, groups like the Paris Girl Guides are struggling to continue their programming due to a lack of volunteers. 
Sue Lockett, a guiding parent and volunteer, said that nearly all of their age brackets are struggling without the help of volunteers.
"If I look around almost all of the different age groups, there are waitlists for all of those age groups in Paris," she said. "So these girls tend to enjoy the program and get really into it. Then when they go on to the next age group, often there isn't a place for them. So, you know, it's really disappointing that they found something they enjoy and they can't continue on."
Lockett, who was involved in guiding as a child, said that the time spent in guiding programming can change a young girl's life.
"The lessons learned and the skills built, post pandemic, like socialization, confidence, speaking in front of others, and all of those things seem to be even more important because the kids didn't get it during school for the pandemic," she said. "So these girls that are seven years old, haven't spent enough time in regular school, they developed some of those skills. So socially sometimes they're a little bit behind and this gives them a smaller environment. To develop those skills in a place that feels a little bit more approachable. Whereas at school classrooms are large."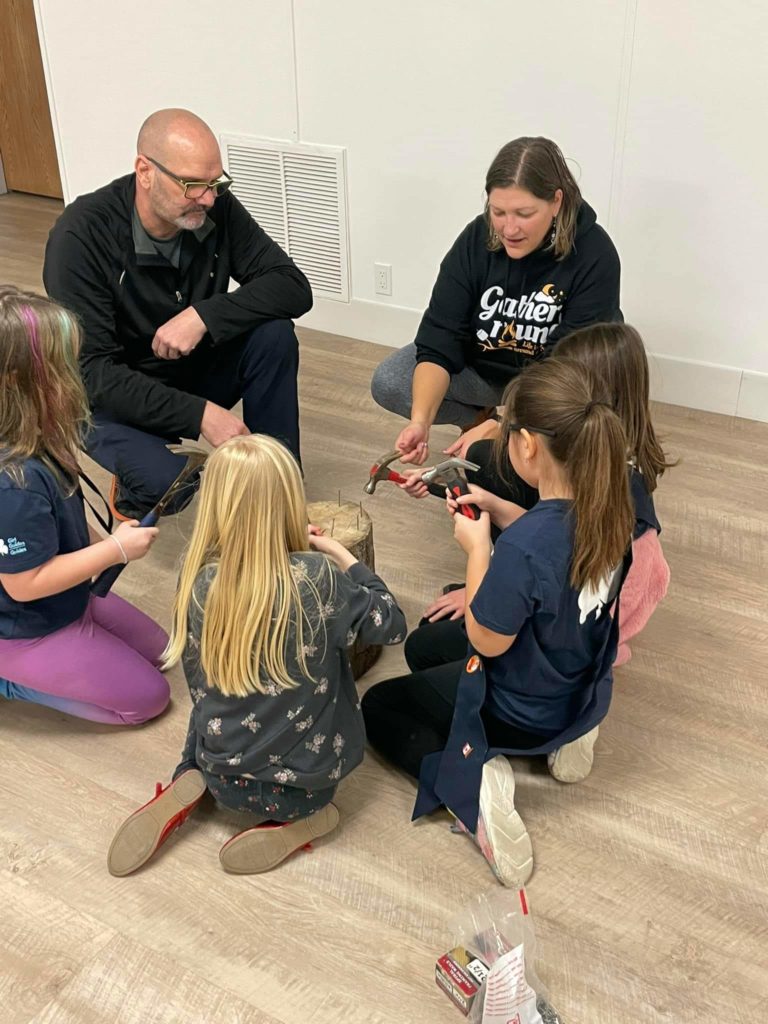 The guiding roots run deep in Paris, with the community being home to one of just two Girl Guides camps left in the province.
"Camp Teka (officially Tekahionwake), is the Girl Guide camp in Paris," she said. "One of 2 surviving Girl Guide camps in Ontario. Access is from downtown, but the camp is surprisingly secluded, being surrounded by 11 acres of expansive forest, a few small lakes and a river."
The guiding programs focus on the future and different generations and a wide array of ages from 16 to 65.
Currently, the Paris guides are actively recruiting adults as leaders for their programming, but specifically seeking 1-2 Ember Leaders and 1-2 Guide leaders for Sept, both to lead alongside an experienced leader. 
"You don't have to have a girl in the program to be a volunteer," Lockett said. "So you know, especially any female, young adult age, right up to older it would qualify to be a volunteer if they pass this sort of regular screening. It can be as simple as showing up once a week or even, you know, once a month to assist with a meeting, or it can be more active, like every week and outings and things like that, but there's all kinds of roles."
Interested individuals are encouraged to reach out to Girl Guides Canada to apply to participate in the volunteer positions.