Todd Whetter has always had a fascination for martial arts, boxing, and MMA (Mixed Martial Arts), despite his late competitive start.
Whetter, who owns and operates the Caged Dragon in Brantford, explained.
"I was lucky enough to represent my gym and win a title in Moncton, New Brunswick. I did compete in some amateur bouts with Boxing Ontario…but the bulk of my competition experience is six fights,' said Whetter. "I had my first fight at 32 and I had my last fight for the Canadian title at 38. I realized that I was about as old as someone like me [could fight] competitively and run with it. I was injured for about six months after that last flight…so after that, I decided to just continue with the coaching side of it," said Whetter.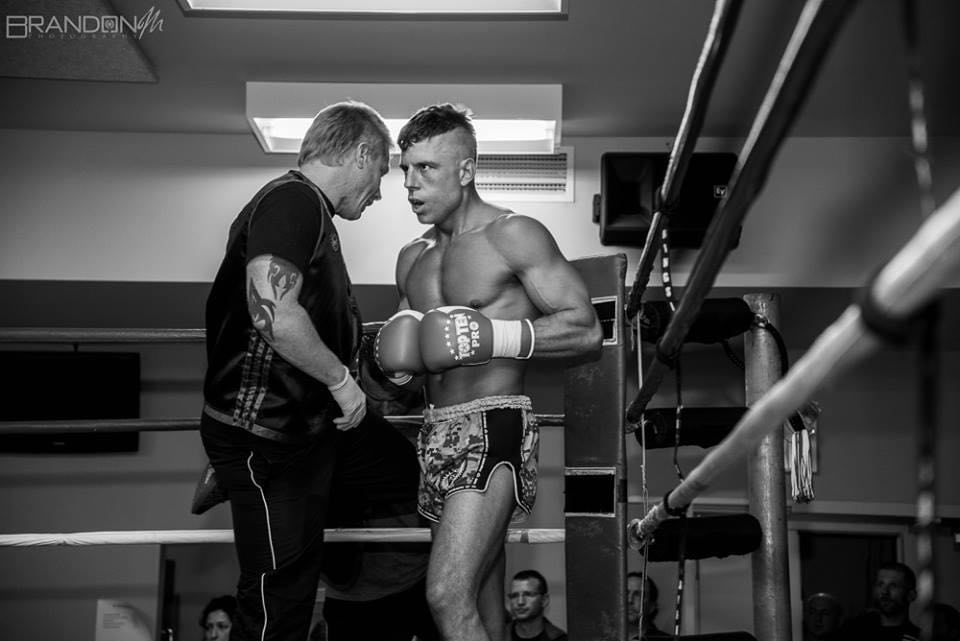 Whetter continued, "Shortly after I won that Canadian title, I received my KRU certification, which is a certified Muay Thai instructor. I'm the only certified teacher of Muay Thai in Brantford and there are few and far between of these certified teachers around. So, it's a title that I hold pretty dearly."
However, what initially attracted Whetter to Muay Thai was its deep traditional roots.
"I love and really promote the traditional side of Muay Thai…it's about honor, respect, discipline, and confidence, all those great things that go hand in hand with traditional martial arts, are also there with Muay Thai. And that's one of the big parts of what I teach in my programs," Whetter said.
For Whetter, 2007 was a turning point in his career when he opened Caged Dragon. Business success was quick because of what he learned from one of his trainers and mentors, the late Shawn Tompkins.
As Whetter explained, "I was lucky enough to train with Shawn…who showed me not only how to teach people, but also run a gym….he also taught me that creating relationships inside your gym is key [which] helps build the gym."
Whetter initially hired specialized trainers for his gym but realized he needed to be a teacher while leveraging his competitive experience.
"I gained a reputation that I could fight and I had grown the sport in my area. I got the opportunity to compete for that title, and once I got [it], I got the KRU certification. And then things kind of just started to fit into a place where I started being able to teach my own kickboxing fitness classes and my own Muay Thai classes," explained Whetter.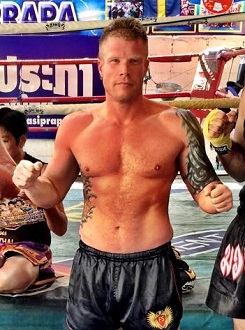 Since then, Whetter formed various training teams throughout the years that helped develop some top-tier fighters.
"We started building up some pretty good fighters that were winning major Muay Thai tournaments in the US [and fighters] that were competing in Thailand; winning super heavyweight titles, middleweight title titles with the World Kickboxing Federation. We were actually one of the top teams in Ontario,' said Whetter.
Along with weathering the 2008 recession, Whetter had his work cut for him when the pandemic hit in 2020. However, Whetter noted that community has been key to his recovery since then.
"I think I got into the business at the right time. Early on there had been some former members that tried to open and run some competitive gyms. But I think with us being here and us being a big part of the community, people knew that we did the job, right. I brought in the proper instructors and trainers that were qualified [and] were in the industry for a long time," he said.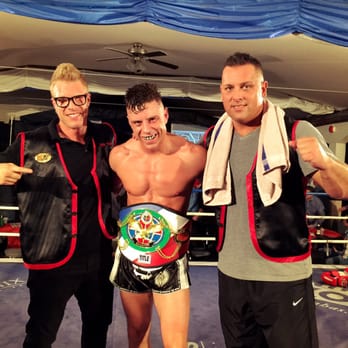 Although Whetter has retired from competitive fighting, he has committed more time to his gym and leading a variety of programs.
"Our boxing program is very popular showing that Brantford is definitely a boxing city…the boxing program [has] always been a great [one] for not just beginners but competitors as well. As for our Muay Thai program, which is the only one in Brantford, it's a little bit harder to sell than boxing. Some people shy away when they hear the word 'kick'….it's a little bit more aggressive [and] a little bit more brutal. So, for the most part, we don't have the numbers in Muay Thai, like we do in the boxing class," said Whetter.
Whetter then noted, "But our Muay Thai program is very competitive…It's a fun class. We don't just teach the techniques but also try to teach the culture, history, and some of the language as well. We have a Muay Thai adult program and a little dragon's program too. It's a very successful class and kids seem to enjoy it. It's a strict class and I think that's why a lot of parents bring their kids here… we have fun, but it's very structured."