The game between the Toronto Maple Leafs and the Buffalo Sabres was not the only entertainment that fans were treated to at Tim Hortons Field in Hamilton during the 2022 Heritage Classic on Sunday, March 13.
The event welcomed three artists from different genres to the stage throughout the event, including Willow, Lindsay Ell and Alessia Cara.
Willow, a pop-punk artist from California, hit the TikTok Tailgate Stage during the pregame celebrations.
She performed a few songs including her viral hit, Meet Me At Our Spot, which has generated one million videos on TikTok, a social media video platform that live streamed the show. Willow is the daughter of actors and musicians Will Smith and Jada Pinkett Smith.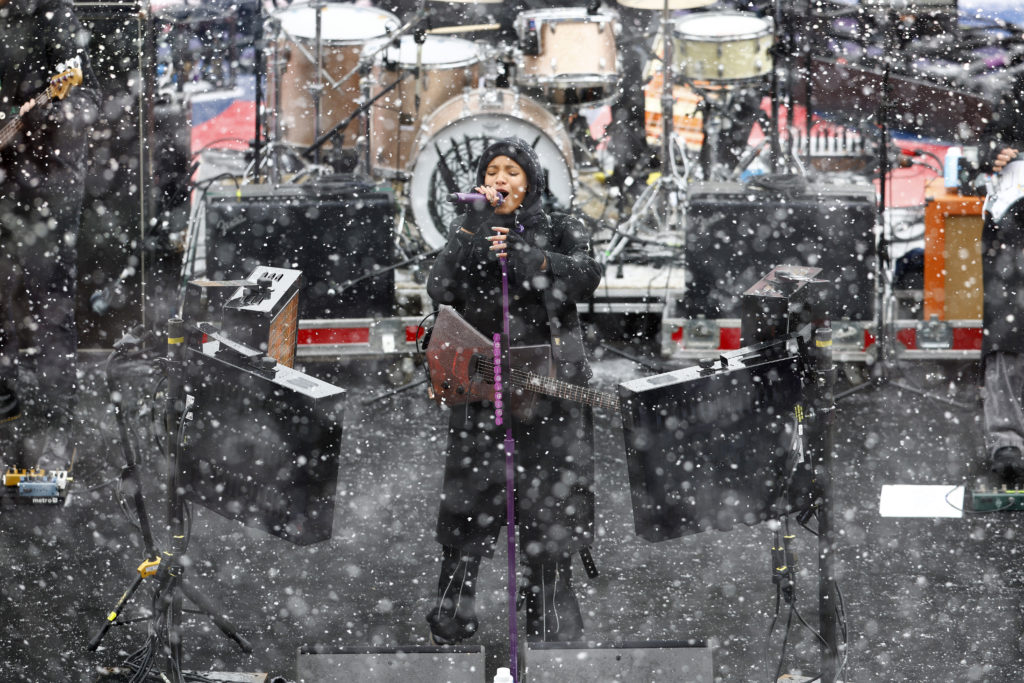 Canadian country star and Canada's Got Talent host, Lindsay Ell, followed Willow's performance with both the American and Canadian national anthems.
After struggling to get through the American national anthem, Ell invited the entire Canadian women's hockey team to join her on stage to recognize their accomplishments at the 2022 Beijing Olympics, where they won gold. The crowd cheered them on before the team sang along to O Canada together and hyped up the crowd behind Ell.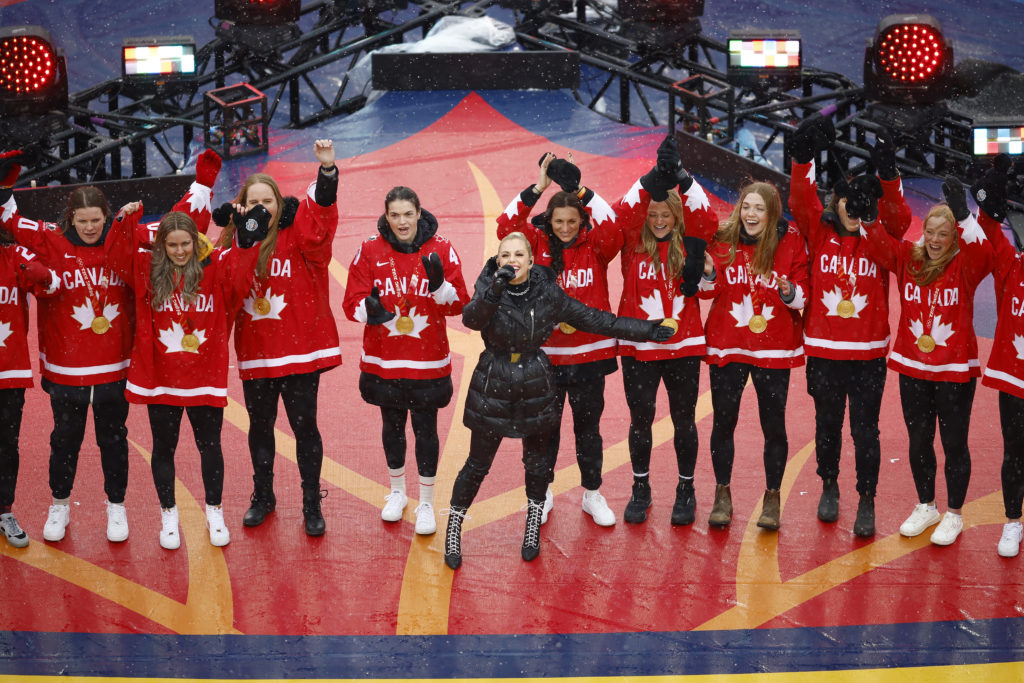 This was the Ell's second outdoor NHL game this year, after joining a number of country artists that performed during the Stadium Series game between the Nashville Predators and Tampa Bay Lightning at Nissan Stadium in Nashville at the end of February.
During the first intermission, pop and R&B artist Alessia Cara performed some of her most popular hits including Here and Scars to Your Beautiful on the main stage.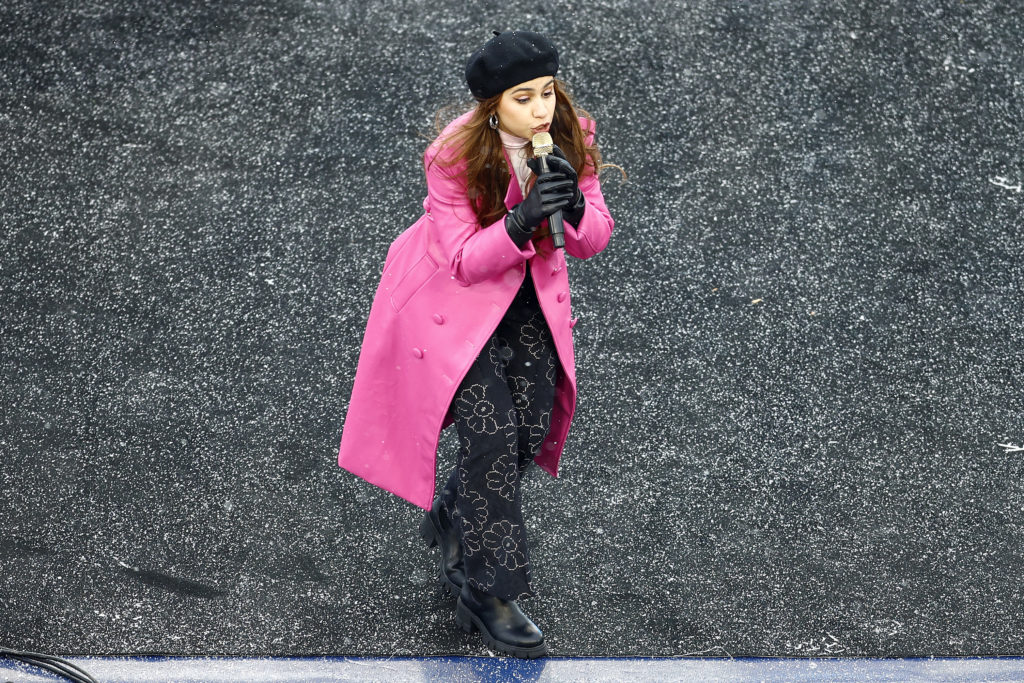 Some fans were treated to exclusive, ice-level access for the mini-concert, and Cara came off stage to join them during her performance.
Cara, the singer-songwriter from Brampton has won one Grammy Award and five Juno Awards since breaking into the music industry in 2015.
This was Cara's second outdoor sports performance, but first for the NHL. The 25-year-old headlined the halftime show at the 2018 Grey Cup in Edmonton.