After competing as a successful Muay Thai fighter since his teens, Thomas Raby recently retired to concentrate on the next phase of his life.
Raby, who originally focused his studies on criminology, made the decision to pursue a career in psychology.
"I was leaning [towards] policing…studying crime and criminal psychology …[but] by the end of my four years at Wilfrid Laurier University (Brantford Campus), I [was] more into just normal psychology; looking at how people think and how people behave. And that led more to psychiatry and clinical psychology. So that's what I'm trying to pursue now [and] and hopefully trying to become a psychiatrist that focuses more on behavioral techniques and talk therapies," explained Raby.
However, Raby has been enriched by his years of learning the art of Muay Thai; those opportunities led to his unique development in psychology as his future professional stream and as a coach and trainer.
"Over the years, I have put together all this knowledge, and then once you're done competing you want to at least still be able to use it in some sense. And through all the years, I've found Muay Thai [has been] helpful in my ability to maintain myself [and] stay healthy, and really develop as a person," Raby continued. "I am, at this point, looking to try to pass on some of that knowledge to the next group of kids that are coming through."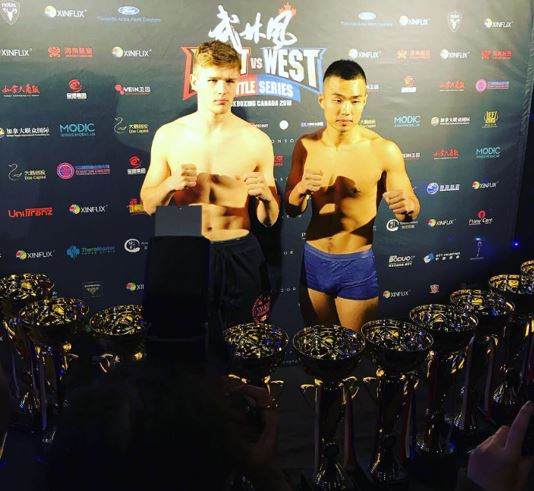 Raby initially started his journey in Muay Thai on a whim.
"I first started…when a friend of mine invited me to go over to the gym….We were nine [and] quite young to start, so I went over with him and had a blast. And from there, it just kind of stuck. Year after year, I [would] go play some other sports but always come back to Muay Thai. So that was from nine to about 13. And then I stepped onto the adult class at that point," said Raby.
Raby was drawn to various aspects of Muay Thai and started to train with Todd Whetter, owner of Caged Dragon.
"[It] was a lot more physical; you'd come in [and] you're doing hard calisthenics. Todd really put [the] kids [like myself] through the wringer…and I think the idea was [that] the parents wanted the kids tired out [and] keeping them busy that way. Also, Muay Thai was a little more contact-oriented; so, you're learning how to punch [and] learning how to hit the bag," stated Raby.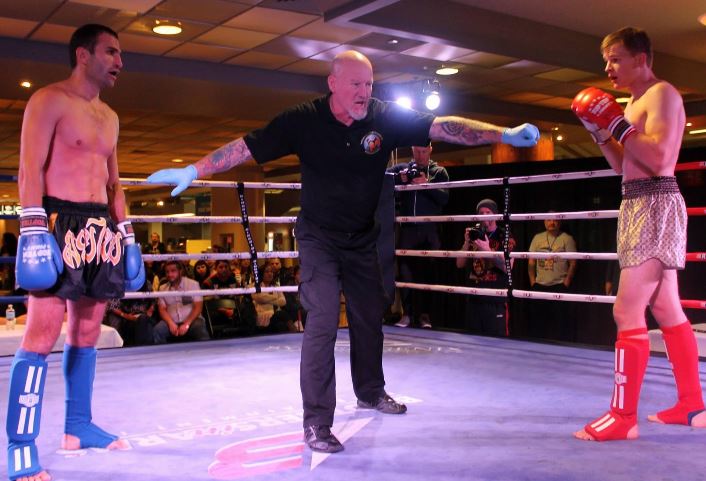 Early on, Raby was already establishing himself as a fighter with a bright future in the sport. He started to fight competitively around the age of 14.
Raby recounted his start at his first competitive fighting events.
"I remember my first fight well…[at] the time it wasn't regulated and there was no formal organization. There were a lot of people who were doing it as a hobby but didn't have the opportunity to really go out there and show what they knew. So, we had these events that weren't really regulated. You'd have an ambulance [and] people were doing it safely, but there were really no proper regulations around it," he explained. "I remember doing one of those [events] in Toronto [and] then the first real fight I had was in Oshawa [when I was around 14]…there was a good amount of people there that night…and it's [was] just getting in the ring and getting over the fear and doing what was I practiced."
From there, Raby quickly developed into a champion-caliber fighter, fighting his first international competition in the United States and eventually becoming an integral member of Team Canada's success in an event held in Italy in 2016.
Raby noted, "The Team Canada coach at the time signed me up for both cadet (youth) and as an adult as well. When I fought the cadet, I finished my opponent at the end of the second round. And when I fought in the adult division, I won second place [and] got an MVP for that fight."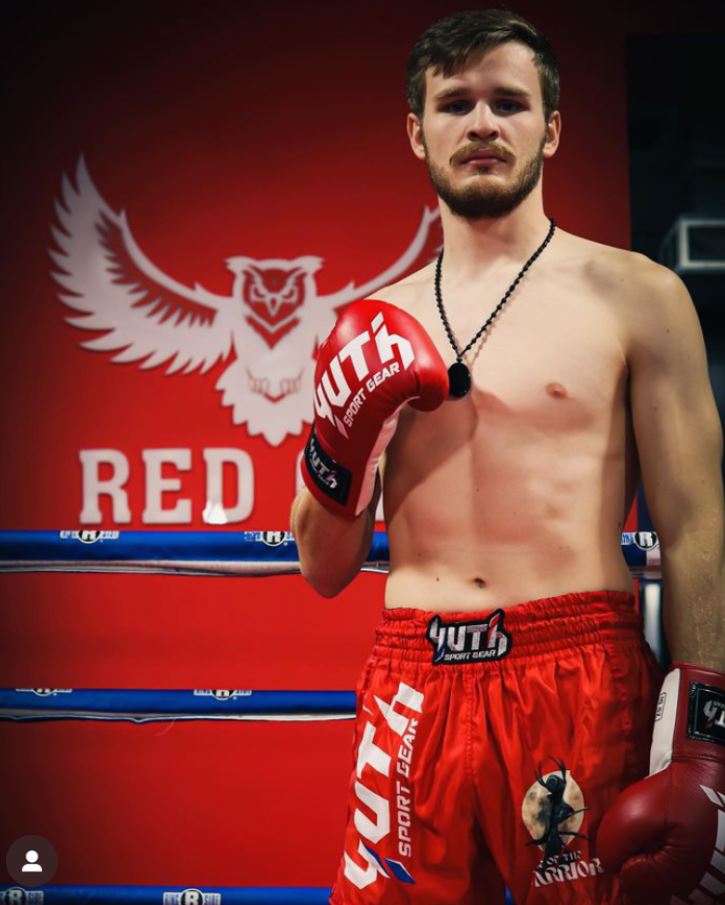 "I was given a flag with all of the team signatures on it for that fight that was against France. That was very special for me; representing Canada and being able to say I was part of Team Canada," added Raby.
Raby would go on to represent Canada again in 2018—and gain further international exposure by fighting in China and various other events across the United States. However, by 2023, Raby had made a decision to retire.
"I had a growing concern about concussions…and although I didn't have any obvious deterioration from it… that was a driving force. I was also doing quite well in school [and now] had an opportunity to do other things that I also found interesting,' said Raby.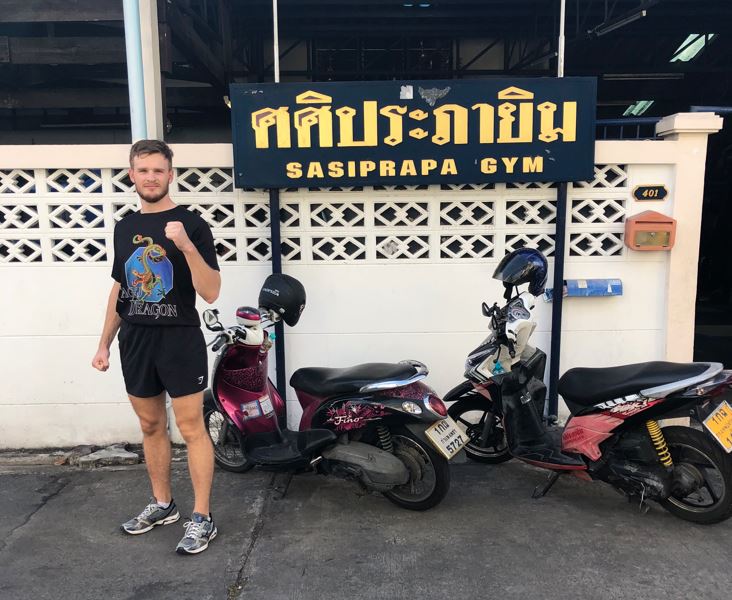 Nevertheless, Raby continued his studies and has gained experience volunteering towards a career in Psychiatry at places like St. Leonard's and the Brantford General Hospital. Raby also continued to sharpen his skills by grappling and doing Jujitsu along with using his knowledge of Muay Thai to become a trainer—focused on helping children.
"As far as schooling is concerned, I'm trying to get into medical school…for psychiatry. I am also coaching kids," Raby continued. "I see a lot of kids in class with hyperactive disorders [and], they need to get that energy out; they have trouble focusing at school, or they're getting bullied. I've been able to work a lot with kids like that, and [had some] great success; being able to get them to calm down and focus and get [them to be a] little more disciplined."