The County of Brant is will be hosting several activities this week in honour of Earth Week, April 16 to April 22, 2023.
Earth Week activities include:
Tree Planting Event
Date: Saturday, April 22, 10:00 am -1:00 pm
Location: Burford Lions Art Cadman Park, 76 Maple Ave. N., Burford
Please bring gloves, rain wear (if required), closed toe footwear, a shovel, and a reusable water bottle. Thank you to the Lions Club of Burford for providing a BBQ lunch and refreshments at the event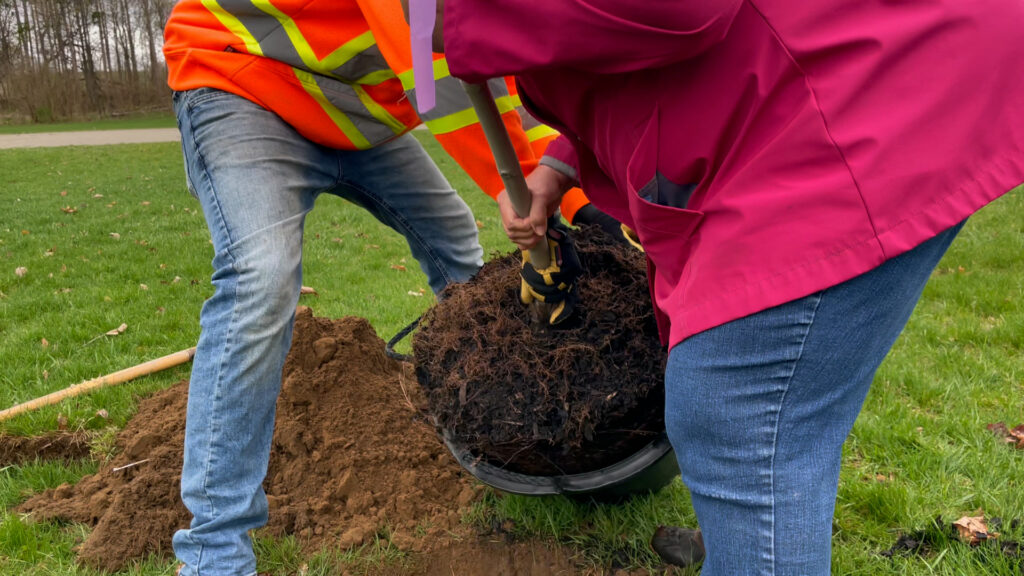 Community Clean Up
Form a group, big or small, and clean up a public area. Supplies such as garbage bags and gloves will be provided. To coordinate a cleanup, contact Trent Meyers, Forestry Technician, at Trent.Meyers@brant.ca or 1.855.44BRANT (1.855.442.7268). Thank you for keeping the County of Brant beautiful
Adopt-A-Road
The Adopt-A-Road program is for volunteers to assist with beautification activities along our roads. Choose a section of road and commit to three (3) clean ups per year between April 15 and November 15. The County of Brant will provide necessary materials and equipment for your safety. For more information, visit www.brant.ca/AdoptARoad
Win a free Composter or Rain Barrel
Visit www.EngageBrant.ca/EarthWeekContest and share how you are celebrating earth week. Participants will be entered to win a free composter or rain barrel. The contest is open to County of Brant residents
Activities at the County of Brant Public Library offered for free with a Library Card.
A special Earth Week-themed Thursday Crafternoon Newsletter will connect you with links to nature-based art workshops. Sign up for the newsletter at brantlibrary.ca/subscribe
Check out the Seed Library at brantlibrary.ca/SeedLibrary. Donations welcome!
Enjoy nature with our adventure backpacks for birdwatching, hiking and gardening
Get outdoors and active! Free Fitbits, pickleball and disc golf kits are available to borrow
Learn with our books and DVDs about upcycling clothing and furniture, gardening, sustainability and more
Visit www.brantlibrary.ca for full program details
For more information, visit www.brant.ca/EarthDay.