Due to the current weather, there are a number of roads and streets underwater in the County of Brant.
Several roads have been closed.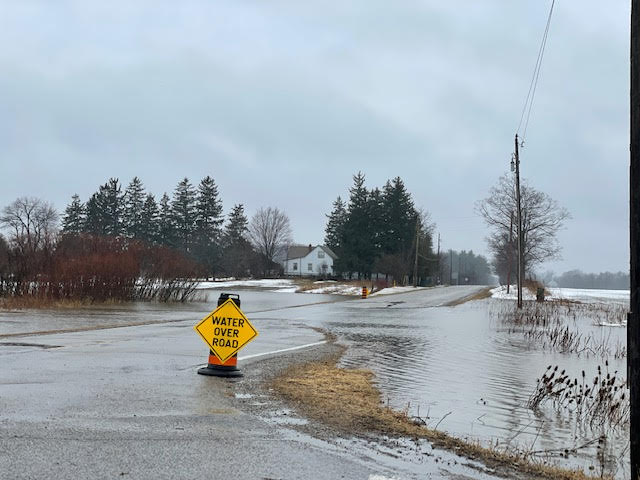 Please remember:
• Do not walk or drive through flood water. Six inches of moving water can knock you down or make you lose control while driving and twelve inches of moving water can sweep your vehicle away.
• Do not drive around road barriers. The road may be washed out. These roads have been closed for your safety.
• Do not let children or pets near flood water or riverbanks.
The flood water is extremely cold and if you are pulled in, you could risk hypothermia.
We expect icy and messy conditions later today and tonight as the water freezes and the snow begins. Please check the weather conditions before travelling and follow the County's channels for updates.
For more information about flooding and winter storms, visit
www.brant.ca/EmergencyPlanning.