The County of Brant commemorated Queen Elizabeth II's Platinum Jubilee with a special celebration at Mount Pleasant Nature Park on Saturday, June 4. 
The ceremony included the opening of a Peace Garden and a park bench in honour of the Queen's 70 years of service to the people of the United Kingdom, the Realms and the Commonwealth.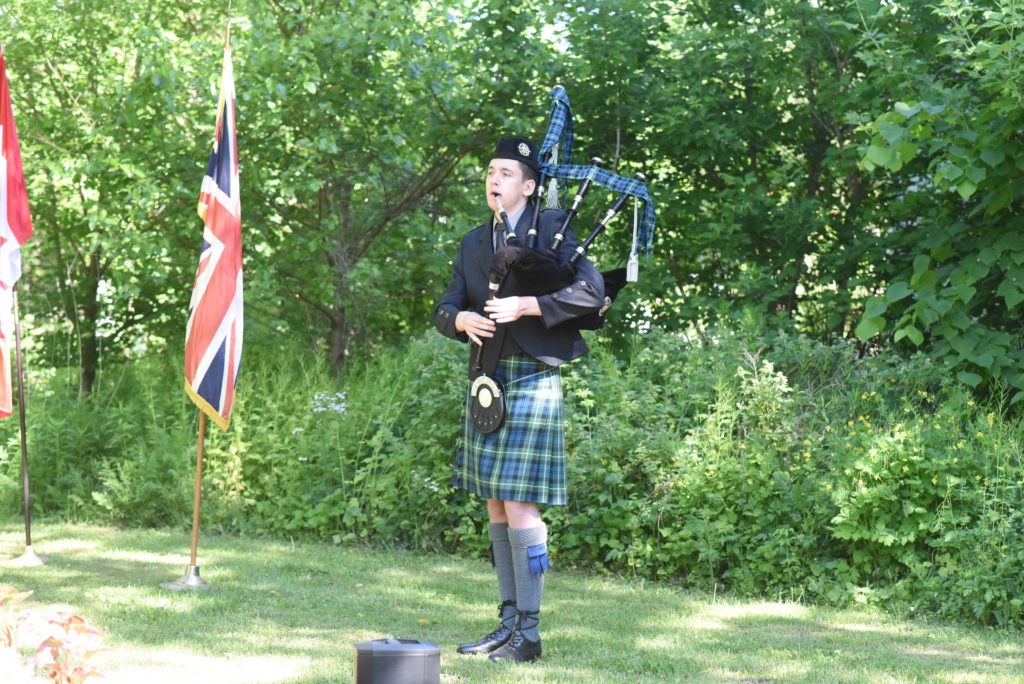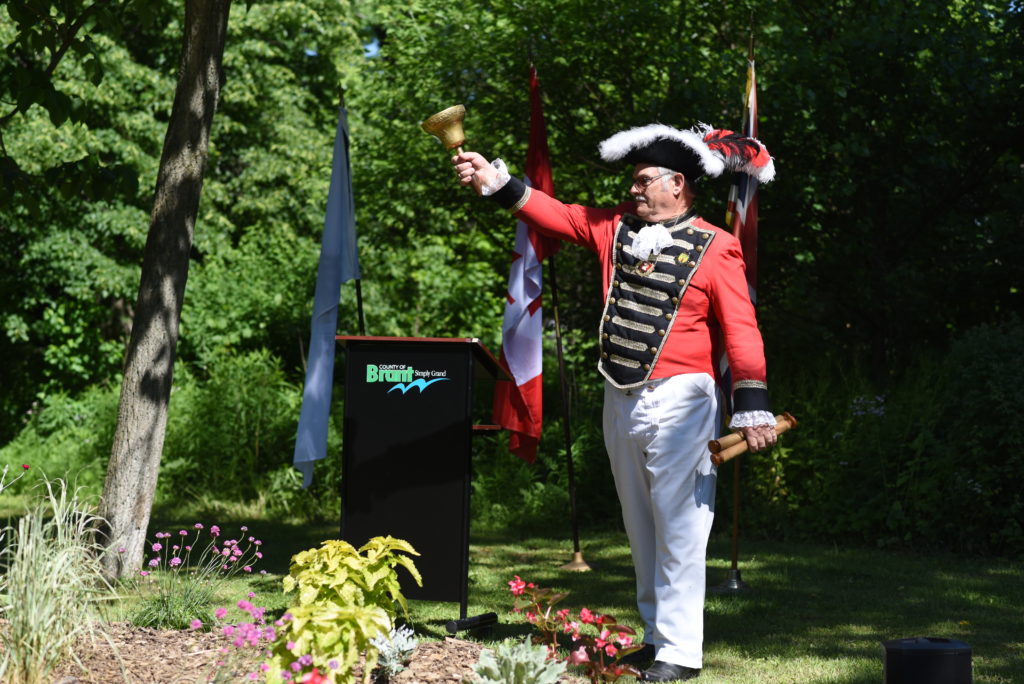 "The Queen has been a very, very good representative of what can happen when you dedicate your life to service," County of Brant Mayor David Bailey said during the ceremony. "I hope that people use this bench and come to this place, which is a very peaceful place and think about everything she's done in her commitment, and how she's done it with such grace and such presence."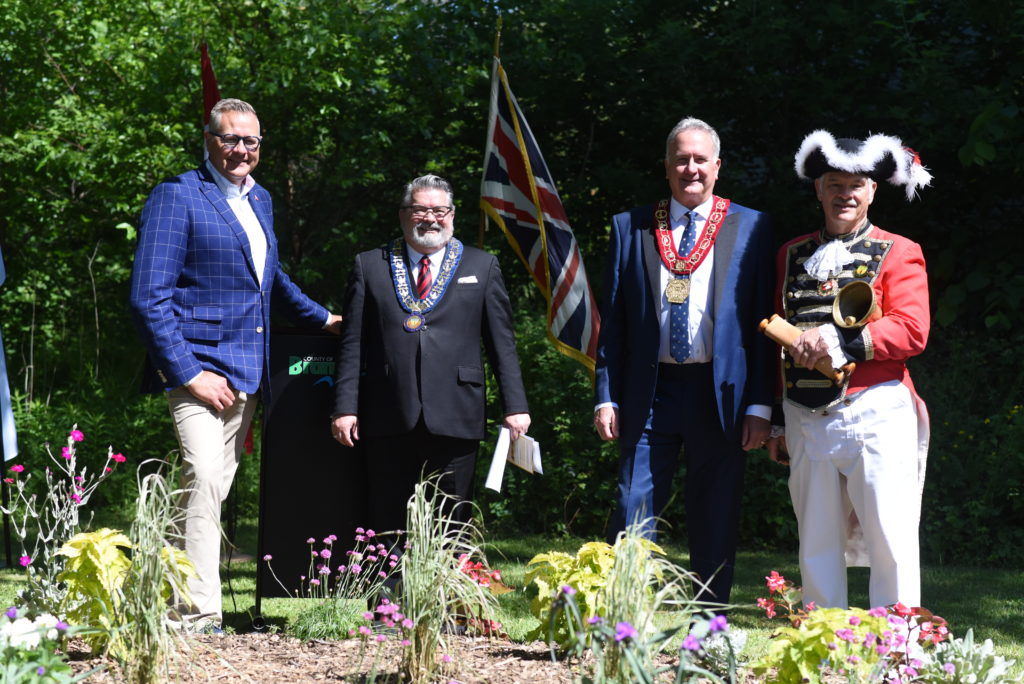 Brantford Mayor Kevin Davis described the Queen as gracious and dedicated while sharing a few of his own words.
"What we're celebrating today goes more than just acknowledging longevity," he said. "I think today is really where we're showing, probably one of the very few last times we'll be able to reinforce our true respect and affection for our crown, a woman and an institution. She has been a beacon of stability, providing a measure of comfort to us and the Commonwealth during times of great turbulence."
The Mount Pleasant Optimist Club donated the land for the commemoration of the Platinum Jubilee and it can be enjoyed at the entrance of the park. The garden features a number of annual and perennial plants that will continue to grow in years to come.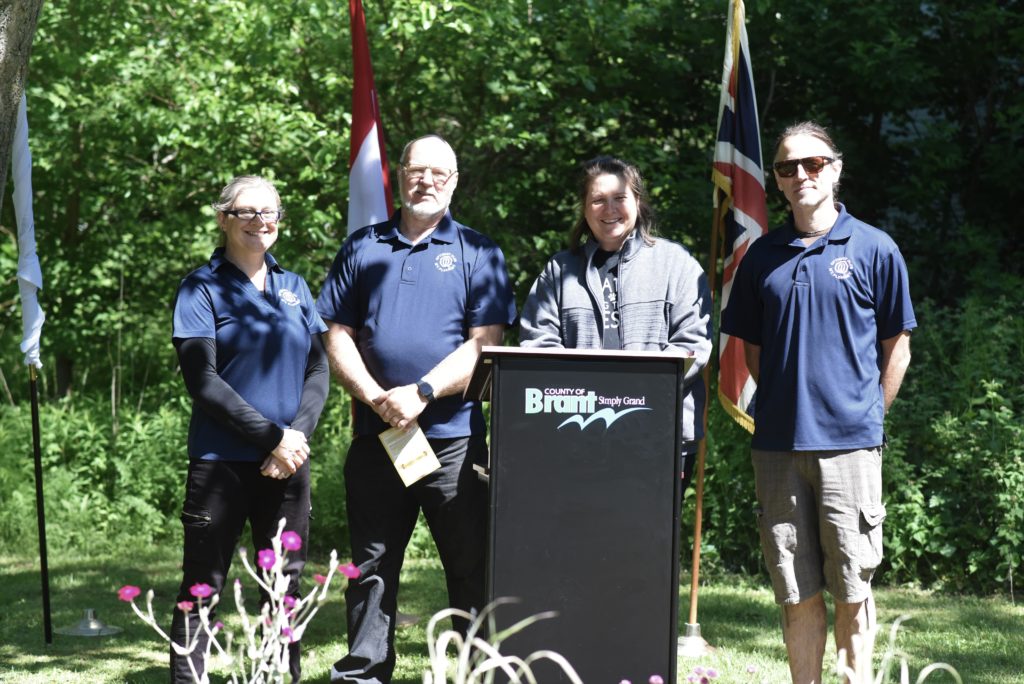 Attendees at the ceremony were treated to crown-shaped cookies, large garden games and a storybook walk through the trail in the park. Guests of all ages also painted rocks to decorate the new portion of the park.