County of Brant is celebrating seniors with several community initiatives throughout the month of October.
October 1 is National Seniors Day and the County of Brant will be hosting the community initiatives to support older adults in Brant.
This summer the County of Brant launched a new Seniors Active Living Guide for Brant residents. The guide is an important resource that highlights the many groups, gatherings and activities happening in the County of Brant for older adults. The Guide can be found online by visiting the Seniors Services section of our website at www.brant.ca/Seniors and printed copies can be picked up at any County of Brant office or community centre.
"As the older population continues to grow in our communities, we have seen a need for publications like this," said Lisa Koekoek, Recreation Coordinator. "We want the County of Brant to be a place that is accessible, safe and has engaging opportunities for those of all ages and this guide highlights that."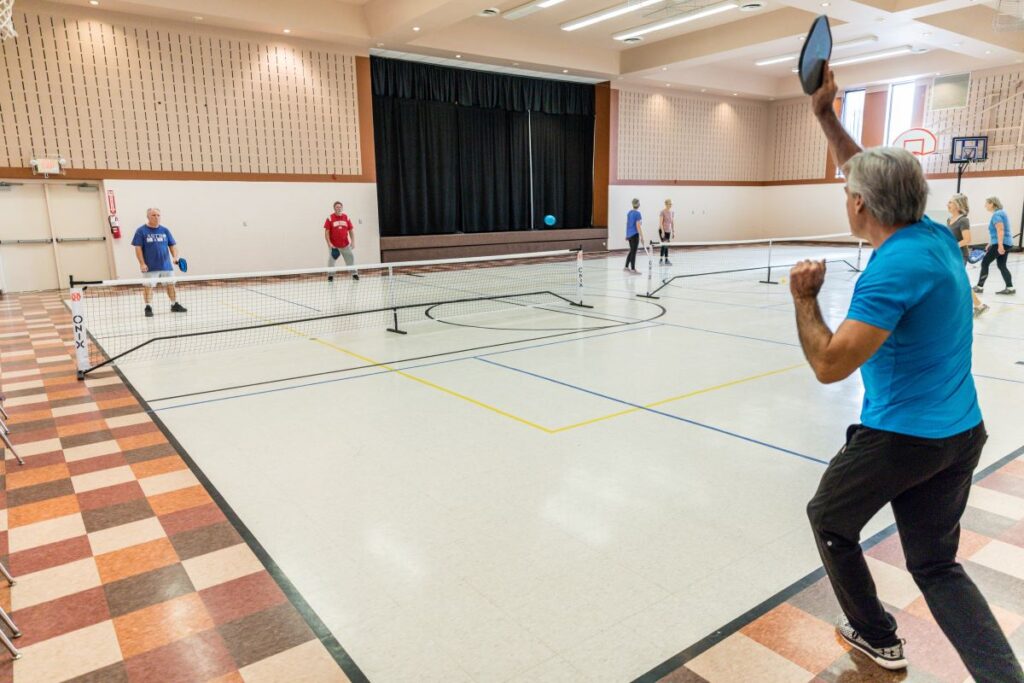 The County of Brant is also excited to be presenting a Seniors Active Living Expo on Monday, October 2, 2023 at the Sojourn Church in Paris.
"We invite the community to join us this Monday from 9:00 am to 2:00 pm for our first Seniors Active Living Expo," said Koekoek. "This will be a wonderful opportunity for older adults in our community to come out and meet with our Recreation team and many community partners, plus there will be demonstrations and classes to take part in. Lunch will also be provided!"
The Seniors Active Living Expo is a drop-in event and free to attend.
"We also encourage everyone in the community to flip through the Fall Community Services Guide," said Koekoek. "The Community Services Guide highlights drop-in and registered programs for all ages and abilities, from fitness classes to pickleball and crock pot club, we hope that you can join us!"
The latest Community Services Guide can be viewed online by visiting www.brant.ca/Guide or picked up at any County of Brant office or community centre.
The Recreation Team is also excited to share several Free Try-it Classes taking place this October for those 55 year plus:
Chair Yoga
Date: Tuesday, October 3
Time: 10:45 – 11:45 am
Location: Sojourn Church, Paris
Activity #6190
Cardio Combo 55+
Date: Thursday, October 5
Time: 7:00 – 8:00 pm
Location: Syl Apps Community Centre
Activity #6189
Walking Soccer – 2 Dates available
Date: Thursday, October 5 – Activity #6147
Thursday, October 12 – Activity #6148
Time: 1:30 – 3:30 pm
Location: Syl Apps Community Centre
You can register for these programs online today at www.brant.ca/COBConnect using the activity # above or by phoning 519.442.1944.