Over 150 people celebrated local businesses during the Salute to Brant Business event on Thursday, September 22, 2022.
"The room was full of smiles and positive vibes," said Russell Press, Director of Economic Development and Tourism. "It was incredible to be together again; sharing food, drinks and stories. We are very fortunate in Brant to have collaboration and friendship amongst local businesses."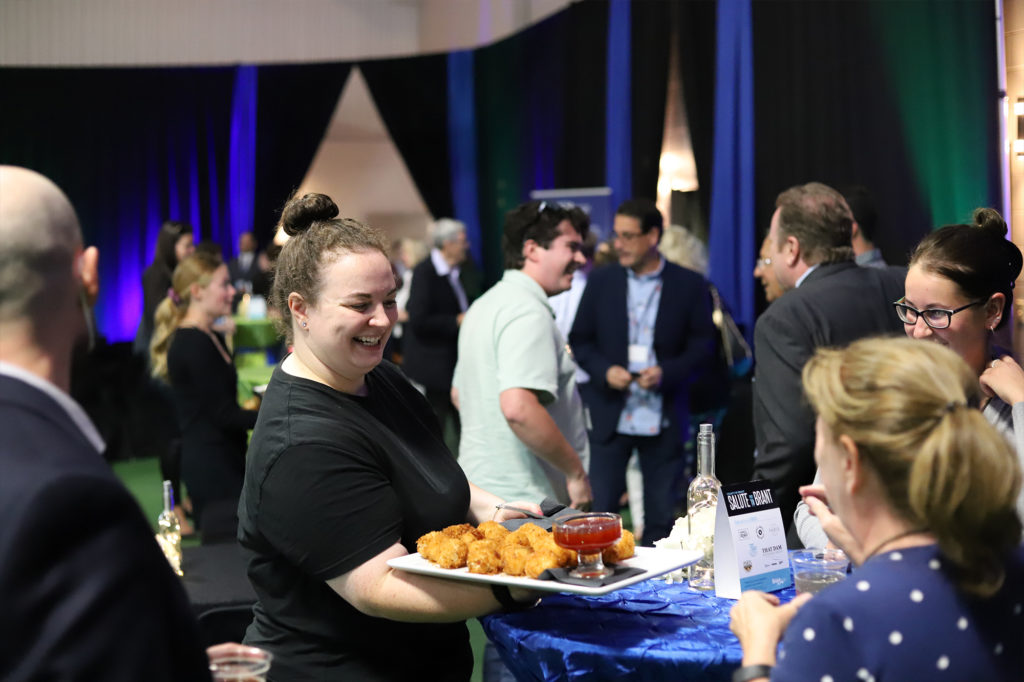 Keynote speaker Brock Dickinson, an entrepreneur with expertise in economic development, international relations, international trade and environmental technology, spoke about the global economic situation as it relates to inflation, climate change and trade and how businesses can anticipate the challenges and opportunities that we will face over the next 10 years.
"I would like to thank Brock Dickinson," added Press. "His message provided some hard truths about the future and the obstacles that businesses will face but he also focused on the tremendous opportunities that will be before the business community. I have no doubt that as a local business community we will seize the opportunities and continue to thrive."