The County of Brant celebrated the grand opening of the new Scotland fire station on Saturday, May 28.
The grand opening was the first of three to be held, with Cainsville and Onondaga to be celebrated later in June.
Members of council, including Mayor David Bailey, were in attendance to mark the special occasion, as well as Member of Parliament Larry Brock and fire protection adviser with the Ontario Fire Marshal office Rick Finnemore.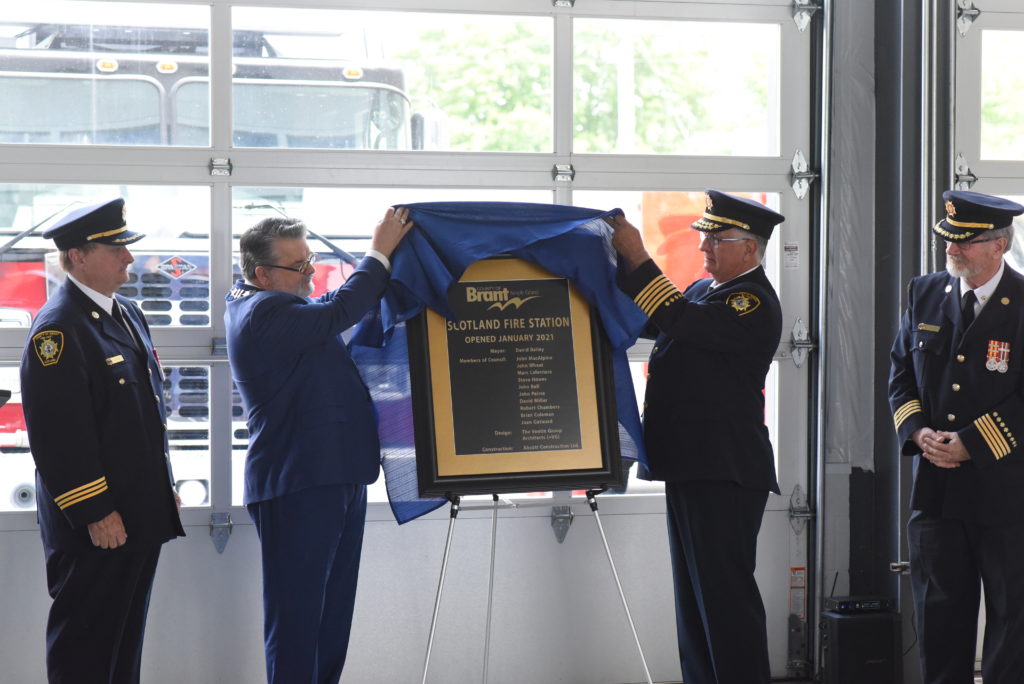 "A fire hall is just a building without firefighters inside of it," Councillor Robert Chambers said. "Our job as council is to provide our fire service with the resources they need to do the job that they do so well, and this station has been a long time coming."
Brent Cain, master of ceremonies for the event and district chief of Airport station, took a moment to thank members of council for their ongoing support of the fire service across the municipality.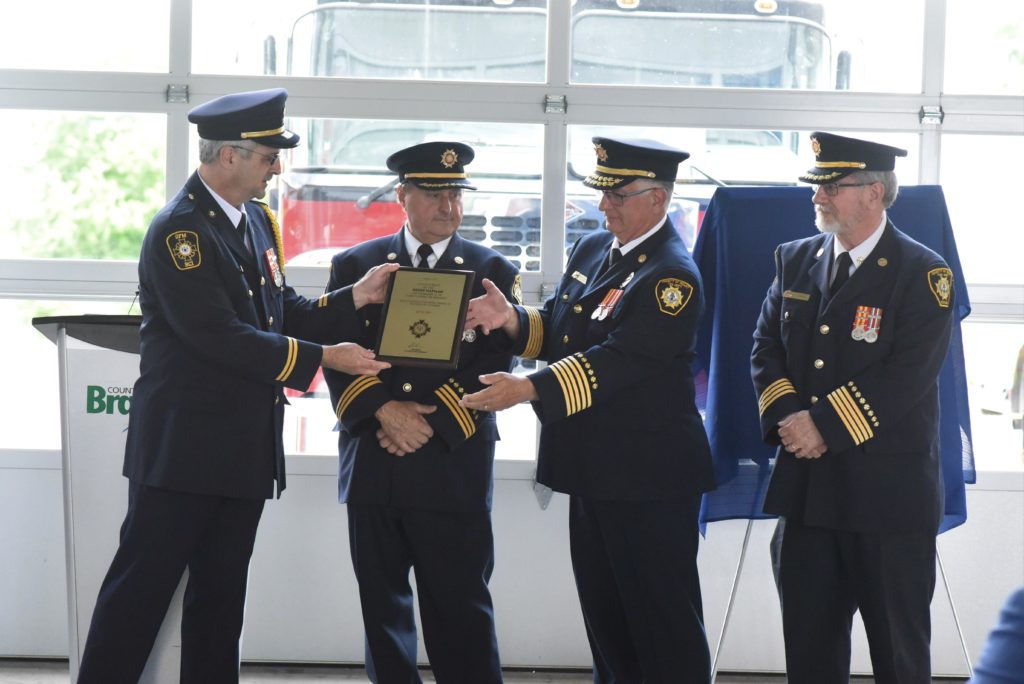 "It's very evident under this roof today that you have the passion and drive to support the fire service here in the County of Brant," Cain said. "Projects like this are the big ones that everybody can see. Those of us on the operations level can see little improvements every day. We see the council's support all the time and it is always appreciated."
Cain explained that customers of the fire service don't care about how shiny the trucks are, or how well the back door closes at the fire hall, but the firefighters do.
"The firefighters in this building, they are the ones that care about our training, and trucks, and how well the door closes," he said. "They not only care that the trucks are shining, they also care that the trucks are always full of fuel and full of water and every other supply and tool on these trucks is ready to respond for battle at any given time. They can do their jobs more efficiently with this new station."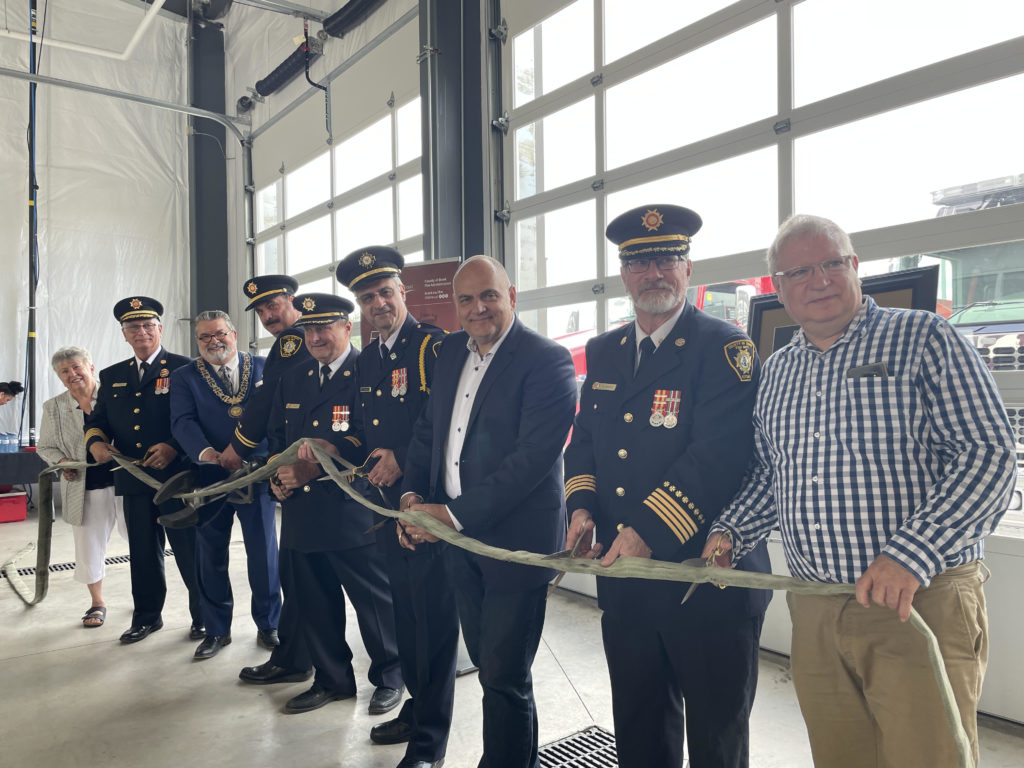 The grand opening featured a plaque unveiling, a ceremonial hose cutting and tours of the new station.
The new Scotland station includes a number of upgrades including a commercial bunker gear washer, a training room, more bathrooms and a kitchen.