Josh Belgrave led the Burlington Cougars to a 9-2 victory over the Brantford 99ers on Thursday, October 7.
Belgrave led all players in scoring, tallying six points in the win.
Justin Wu started in net for Brantford while Kyle Metson was between the pipes for Burlington.
The Cougars came out flying to start the first period, leading to a quick goal 27 seconds into the game, scored by Thomas Lenart and assisted by Josh Belgrave and Caleb Tiessen. Brantford bounced back with a strong offensive attack and spent the next two minutes in Burlington's zone. After some back and forth play, Easton Wainright scored an unassisted goal for the 99ers evening up the score at one with 13:03 left in the first period.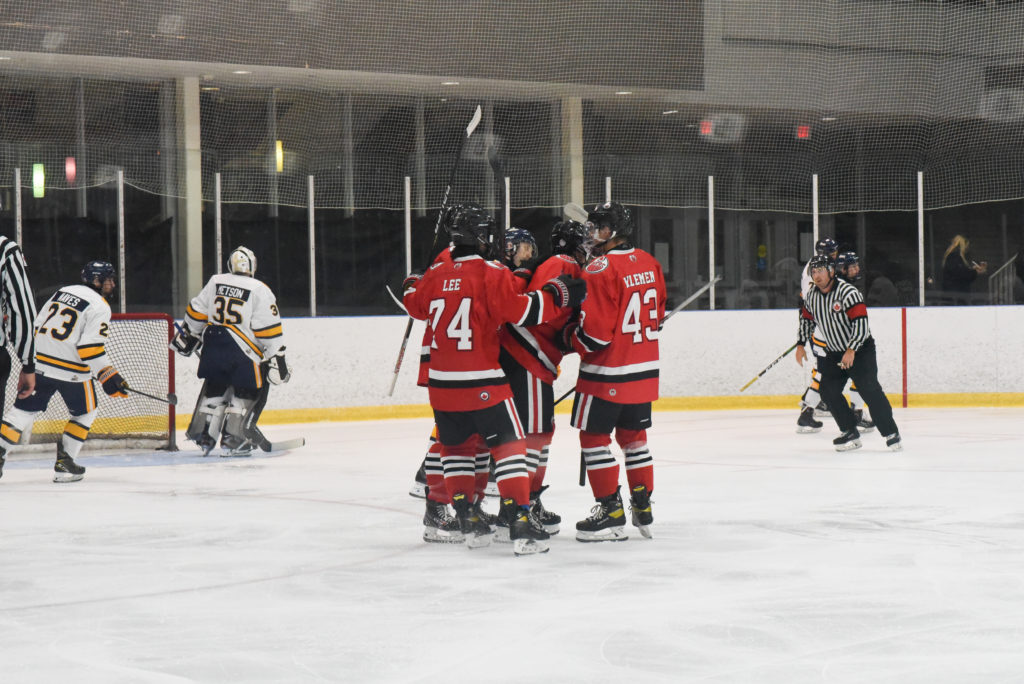 Brantford had a chance to take the lead after Burlington's Joseph Nikac was given a two-minute penalty for roughing with 7:38 to go in the first. The 99ers had some great chances in front of the Cougar's net to start the power-play but spent the rest of the powerplay fighting to get out of the neutral zone.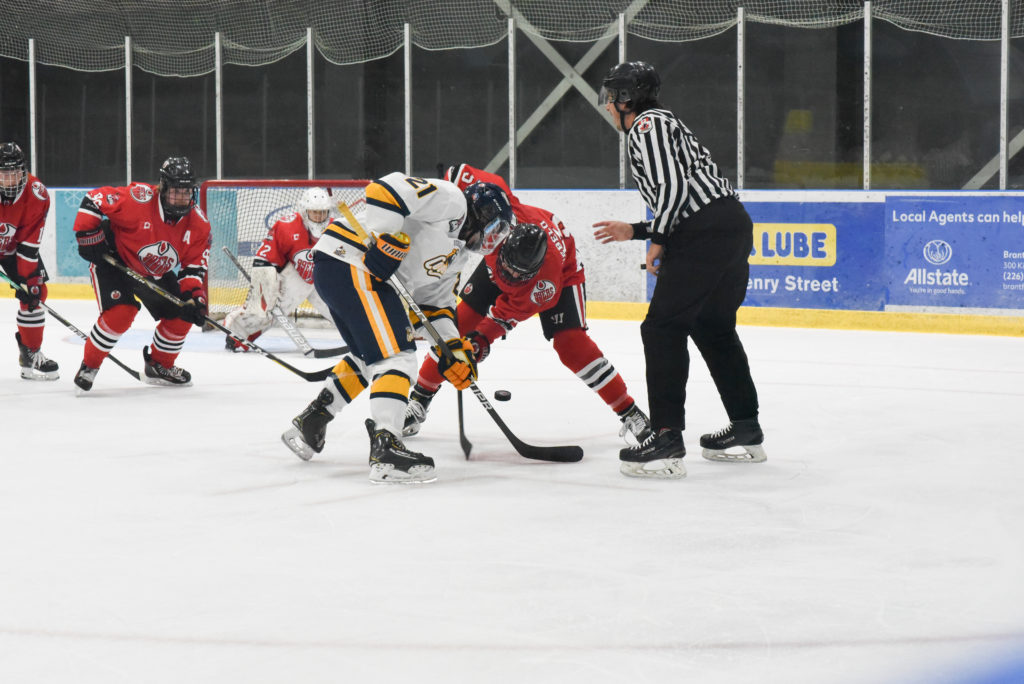 Thirty seconds after Burlington killed the penalty, Brantford's Jaden Lee was sent to the box for cross checking. The Cougars capitalized on the man advantage with a goal from Josh Belgrave, assisted by Thomas Lenart and Josh Ziliotto to take a 2-1 lead.
Jacob Bramwell scored 2:40 later to make it 3-1 heading into the second period.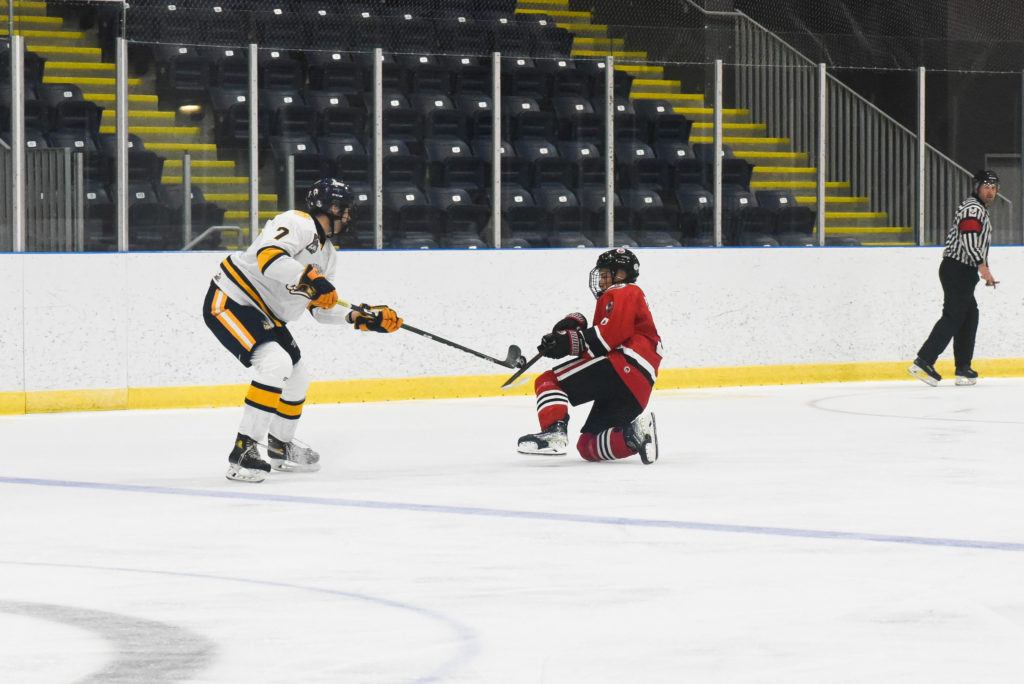 As the 99ers hoped to come back from the two-goal deficit, Burlington kept their momentum going in the second period.
The Cougars capitalized on Brantford's defensive mistakes to score five times in the second. Goal scorers included Jack Richard, Belgrave, Matt Franzoi and Josh Zilioto. Cougars led 8 to 1 after 40 minutes.
In the third period, Burlington once again came out fast, but Brantford showed they weren't throwing in the towel just yet, throwing some big hits in their own end.
Easton Wainright scored his second unassisted goal of the game for Brantford eight minutes into the third and brought some life back into his team. The next 2:30 was spent predominantly in the Cougars' zone.
Moments later, Burlington's Josh Ziliotto capped off his hattrick with six minutes left in the third, giving Josh Belgrave his sixth point and Thomas Lenart his fifth point of the game.
The final score was 9-2. Shots were 48-26 in favour of the Burlington Cougars.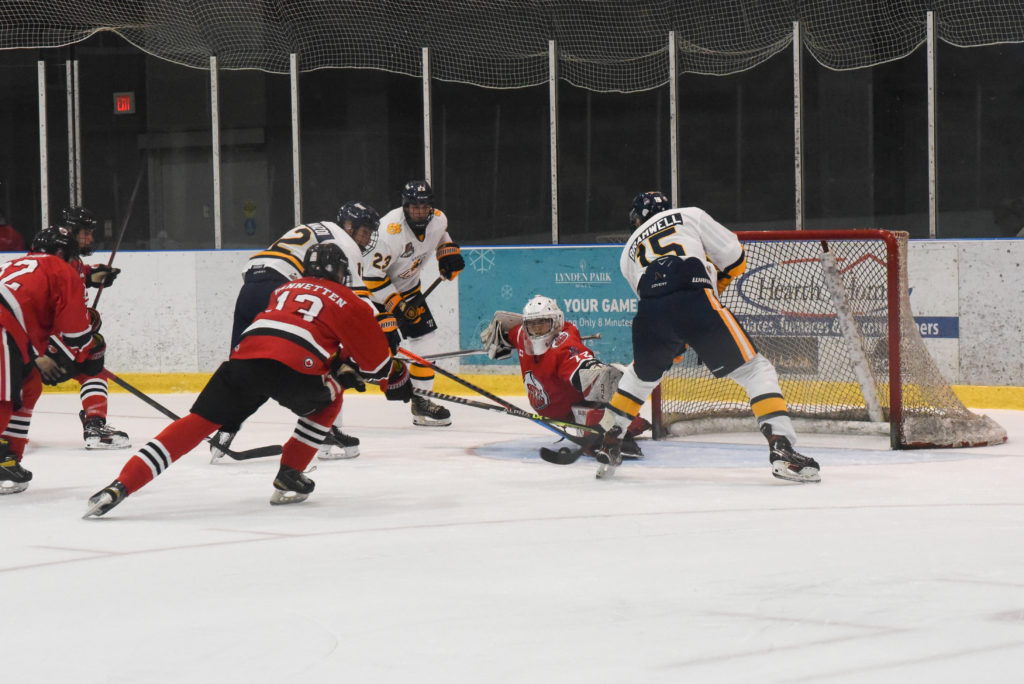 The Brantford 99ers look to bounce back from the loss Friday, October 8 in Oakville.