The Brantford Collegiate Institute (BCI) Colts topped off their perfect season with a 33-14 win in the AABHN championship game against the Paris Panthers on Friday, November 12.
The Colts established an early 7-0 lead with a touchdown run on their second play of the game.
Panthers struggled to respond with the Colts defence limiting them to only a few years during their possession.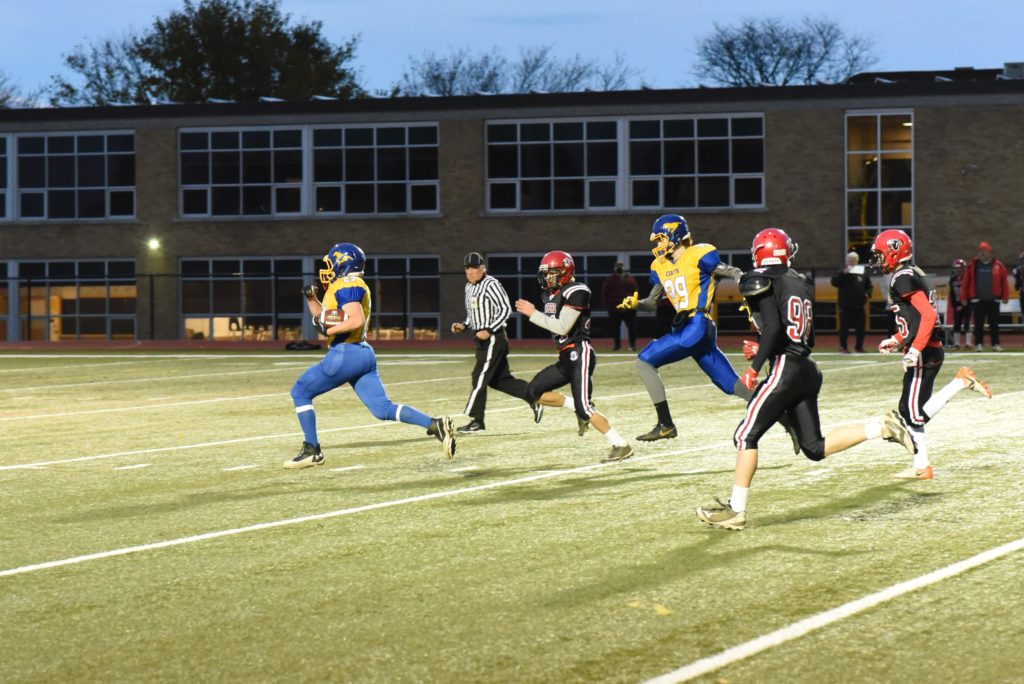 BCI took over and number 23 took off down the field, in almost the exact same fashion as his opening touchdown, to extend the Colts lead to 14-0
The Colts held the score to end the first quarter
BCI opened the second quarter with a big fourth down run to get them within a few yards of the end zone. They capitalized on their field position to push through for another touchdown. Their two point conversion attempt was unsuccessful and the score sat at 20-0.
The teams each fought hard, exchanging possessions but both defensive lines kept the other team at bay.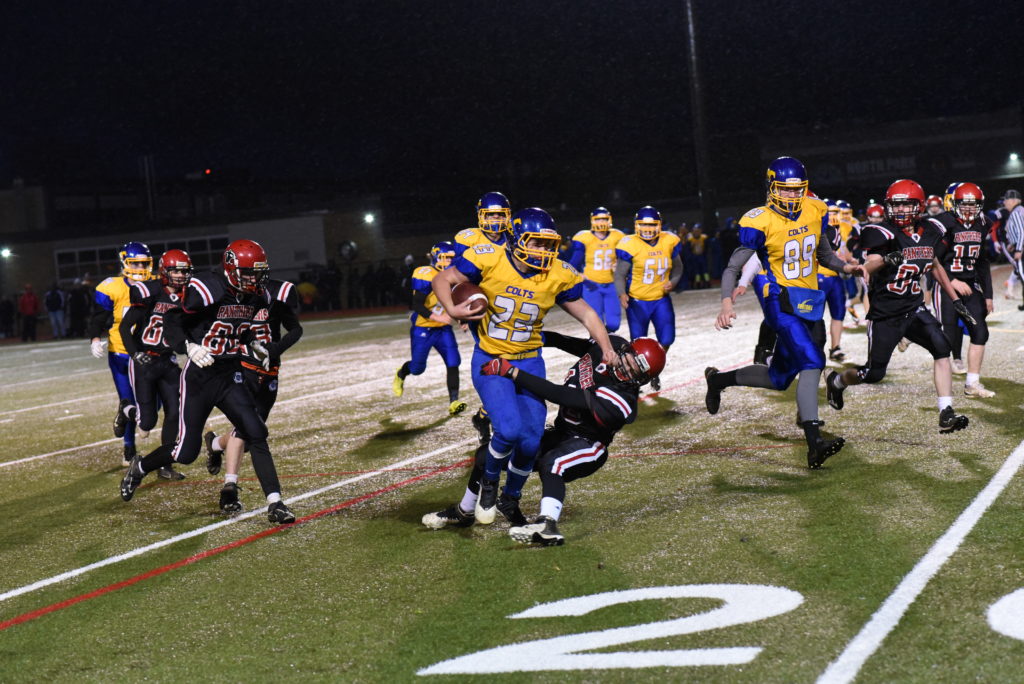 In the final minute of the half, the Colts called a timeout on a fourth down with 12 yards to the goal line. Following the timeout, the Colts went for the pass but the Panthers intercepted the ball in the end zone.
The Colts defence made up for the interception by shutting down the Panthers offence with three big tackles to kill off the final minute of the quarter. The Colts led 20-0 at the end of the first half.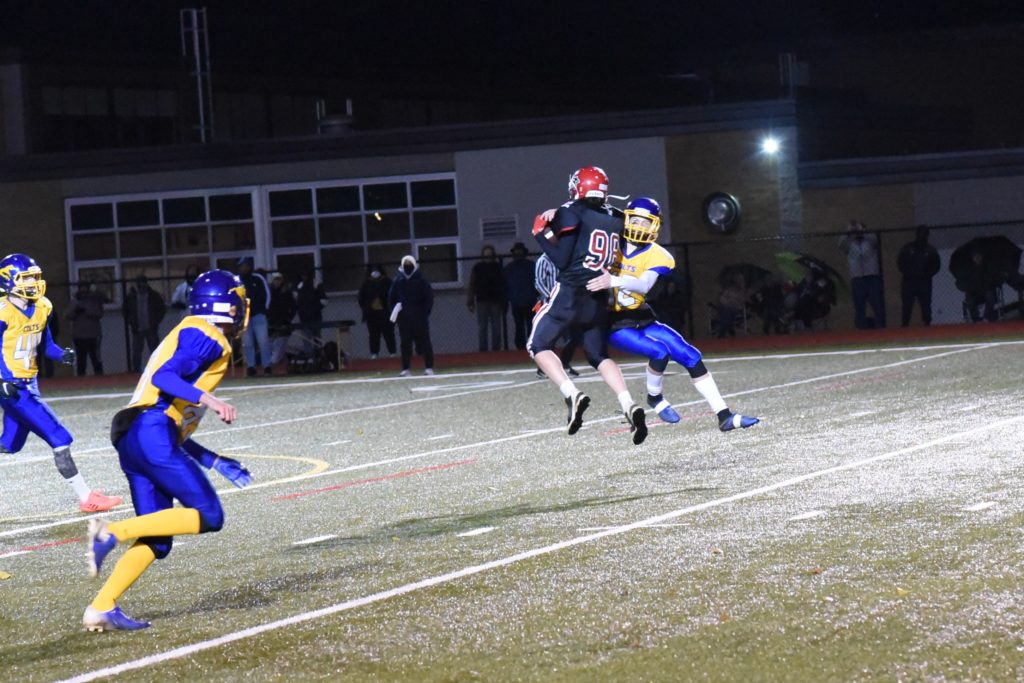 The Panthers received the ball to start the third. They controlled play for the opening minutes of the quarter. They called a timeout halfway in, on a fourth down. After the timeout, the Panthers quarterback threw a dime for a first down. The Colts held them off to keep the score at 20-0 heading into the final quarter.
The Panthers proved they weren't out of the game yet with a big touchdown run four minutes into the fourth.
The Colts respond with a huge run, getting tackled just before the goal line by Panthers defenders. On their next play, they pushed through for their fourth touchdown of the game. The Colts two-point conversion attempt was unsuccessful and they led 26-7 with 5 minutes left to play. BCI stayed hot with an interception, at their own 10 yard line. With three minutes remaining the Colts gained a few yards before taking off down the field for another touchdown.
The Panthers battled to the bitter end, scoring again in the final two minutes. Their effort was not enough as the Colts ran the clock down to win the AABHN junior football title with a 33-14 win.