Brantford's own Claire Scheffel knows what it takes to be a winner. The artistic swimmer has dedicated much of her life to forging a path of success through hard work, discipline, and relentless training.
Scheffel and her team train ten hours a day, six days a week at a specialized training facility in Montreal which sees a slew of other established, as well as, future Olympians, across various sports, preparing for international competition.
All of the hard work is paying off, as Scheffel and the Canadian Team have won multiple medals including a silver and bronze at the World Aquatics Artistic Swimming World Cup of the 2023 Super Final held in Spain earlier this month.
However, Scheffel's passion for competitive swimming has deep roots on her father's side.
"My dad and his whole side of the family are a big swimming family. They are all used to swimming at the Brantford Aquatic Club," Scheffel notes. "My dad pursued it for quite a long time and was a high-performance athlete."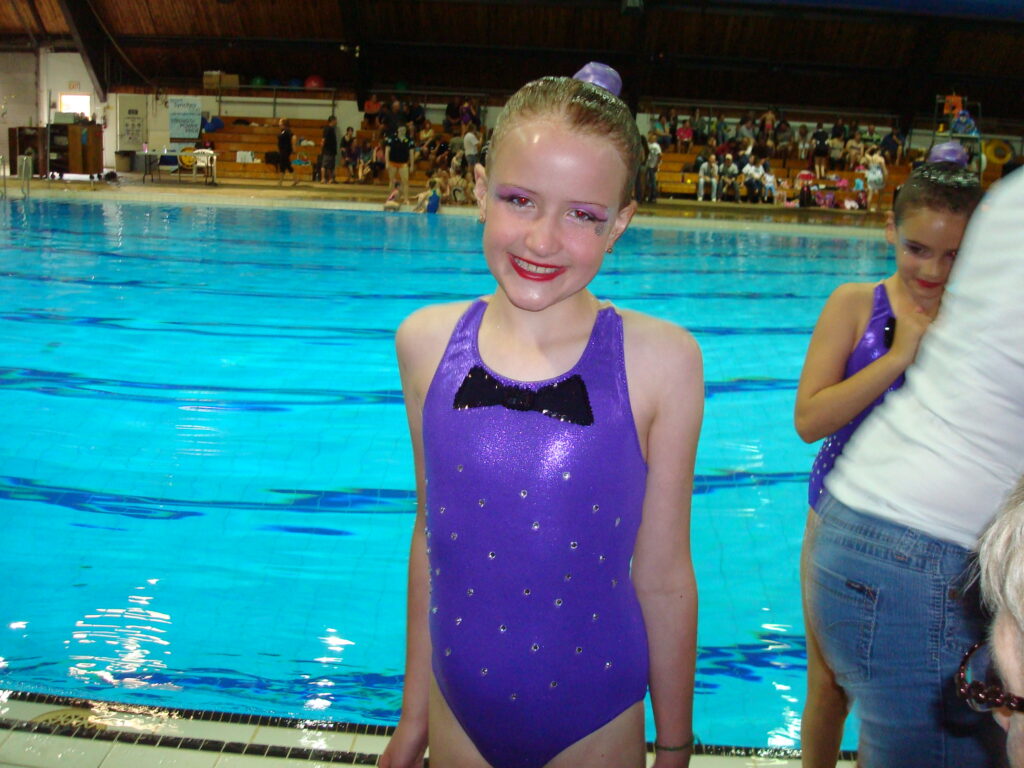 As a result, Scheffel started out as a speed swimmer when she was younger which led to diversifying and trying different non-water related sports, including dance.
"I'm not very coordinated on land, so we thought that synchro was a good combination of the two [swimming and dance], it was offered at the Gretzky Center so we tried it out. And I really took off from there," she said.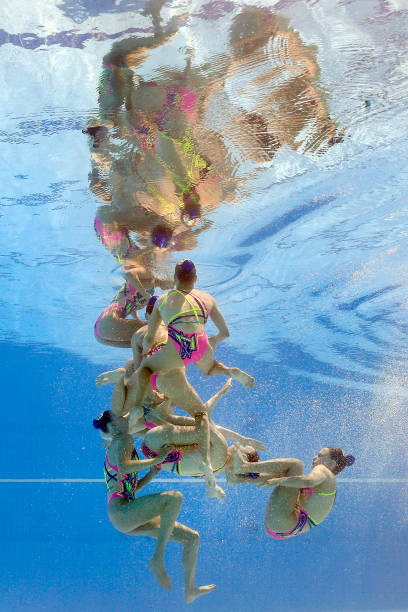 However, along with crediting her family for their unwavering support during her career, she also points to several coaches for helping her realize her potential.
"When I was training at Waterloo Region Artistic Swimming I had two coaches—Yingli Hou and Jin Na—who were on the Chinese national swim team. They have inspired me to go this far in the sport…and push[ed] me along the way [which] really helped me get where I am," Scheffel said. "[Currently] our coach is Claudia Holzner [who] was a very successful synchronized swimmer, and she's been on the Canadian National Team for many years [and competed in the Tokyo Olympics]… it's really helpful to have someone like her who understands what we're going through and knows the exact things to say to keep us going."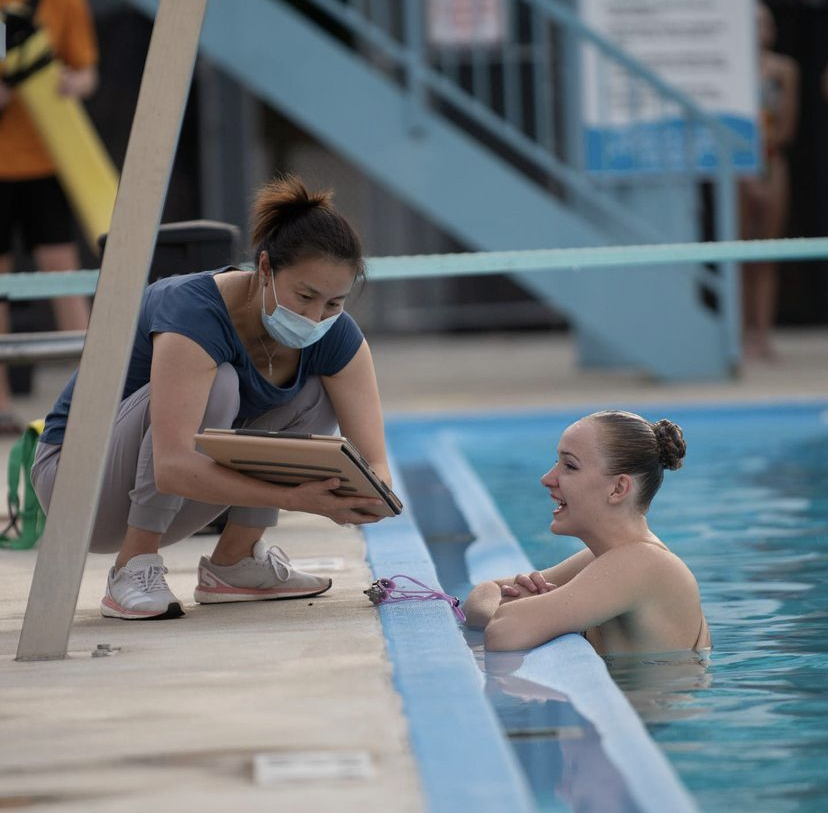 Currently, Scheffel is on the Senior National Team training with a group of 16 talented synchro swimmers where their recent silver and bronze medal wins inched them closer to qualifying for the Pam Am games.
"Our goal is to take steps at every competition and improve our performance. Seeing those results [World Cup Series] really ignited a fire in us and helped us keep going like we finished that competition ready to change and improve our routines and train harder and do everything that we needed to do to be successful at the Worlds and especially at the Pan Am's. It's been our goal all along to win at the Pan Am Games in order to qualify for the Olympics, so it just got us even more excited and hungry for that," she said.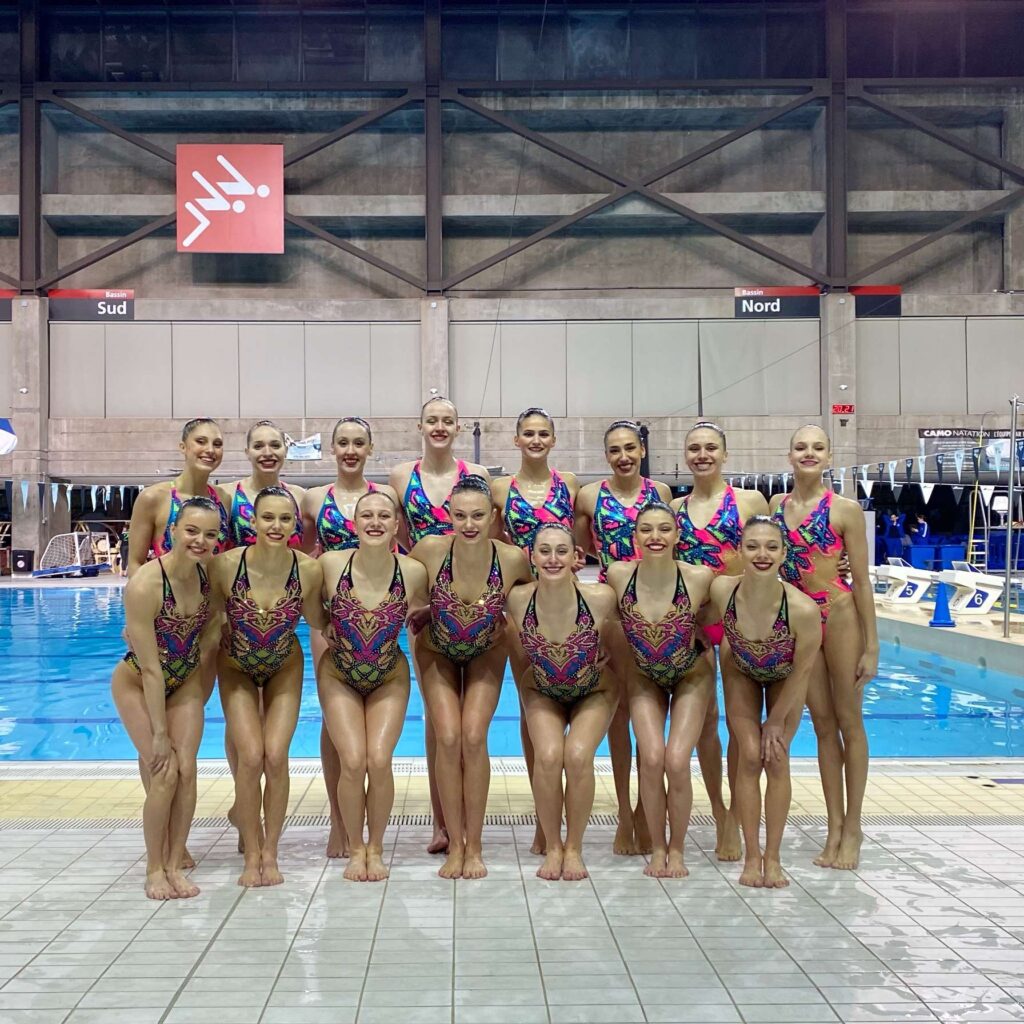 However, the Brantford Collegiate graduate maintains that there is no other way to succeed unless it is a team effort.
"It really stems from [us] being able to work together, it's very much a team sport. And if we're not all on the same page, then we won't be able to accomplish our goals. It's just a lot of time going over everything, repeating, and practicing. And also, we've started to build an amazing bond which really helps," added Scheffel.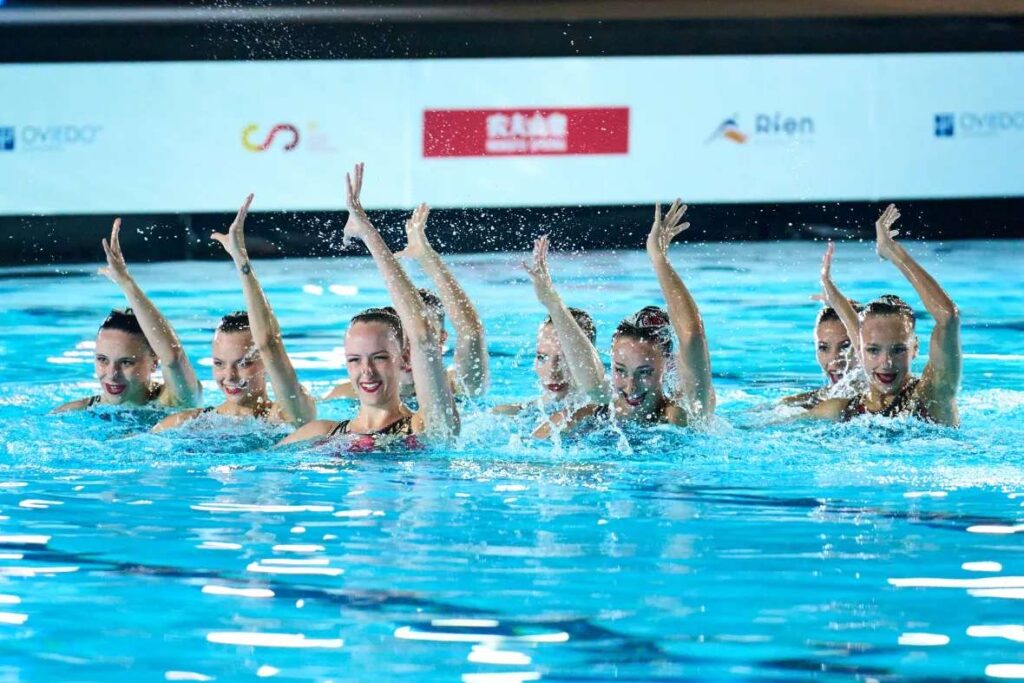 Despite the growing success, Scheffel and the national team have had their share of adversity including rule changes and the exit of their head coach.
"Right now, our team is actually going through a bit of a tough time, unfortunately, due to contracts among other things… we've lost our head coach [Gábor Szauder]. So that's been really hard on our team. He had a vision for us and was very supportive and was right there ready to reach that Olympic goal with us. So, it's been a bit of a setback, but we're really coming together as a team and trying to push forward."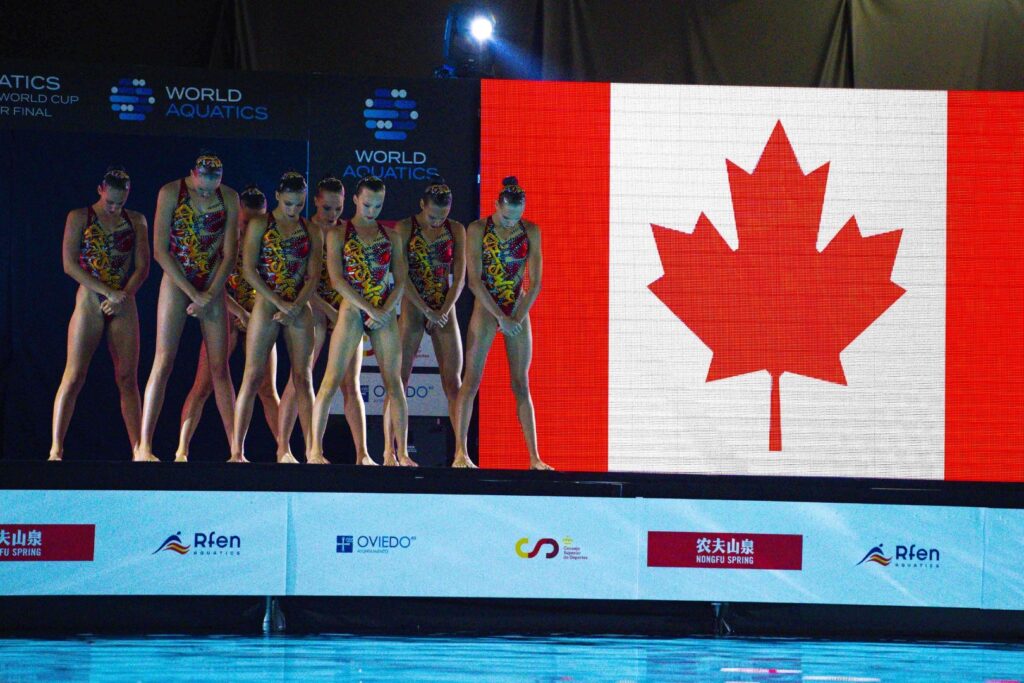 Scheffel and the Canadian synchro team are preparing for the next step of their journey which is the World Aquatics Championships in Japan in July, followed by the Pan Am Games later this year—which will be the deciding event for a berth in the 2024 Olympics. However, she continues to keep her eye on the prize and is adamant that others do the same.
"Just reach for your goals because they're possible. I never thought that I would be here, but I am. Remember to celebrate your successes along the way, and you'll eventually get to where you want to be," Scheffel said.