Ryan Goulding and Luke Marshall have been best friends since the second grade, now the 21-year-olds are seeing their dreams become reality after signing a deal with Universal Music Canada.
The pair, also known as their stage name Lyan Paris, grew up in Caledonia and started creating music together in elementary school.
"Music was part of each of our lifestyles growing up," Goulding said. "My parents always had music playing in the house so my interest in music started from a very young age."
Marshall, who spent the first years of his life in Newfoundland, said that he was "born to like live music."
"My family members all played instruments, everywhere we went there was live music, even at home in the living room my dad would be playing his guitar," he said.
The musicians both started playing the drums as kids and said they spent a lot of their time together playing around with different beats.
"Once we got our rhythm, we started messing around on our moms' phones on GarageBand picking up YouTube beats and having fun with it," Marshall said. "We started to realize that we didn't sound half bad so we started taking it more seriously and really working to perfect our crafts."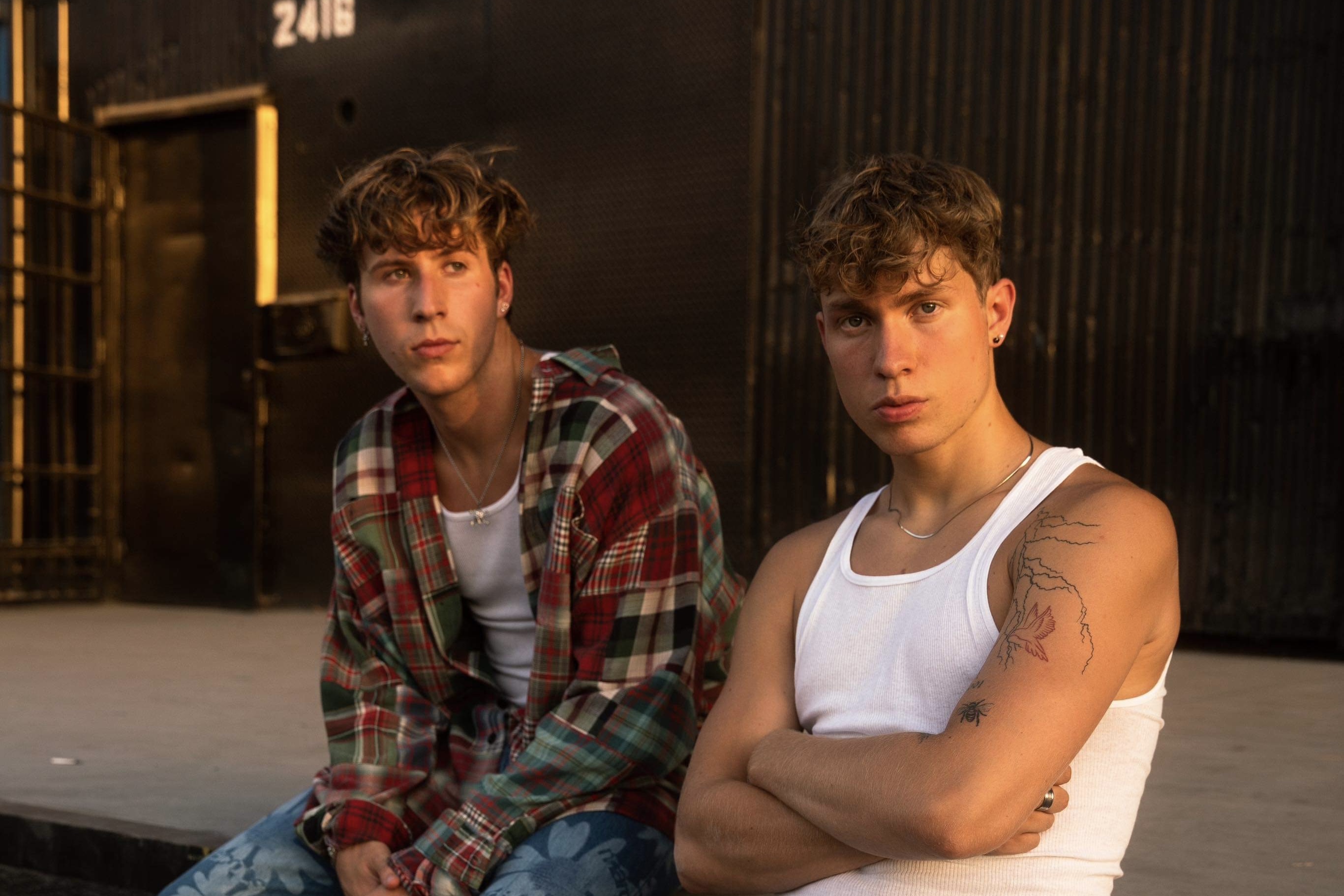 The pair chose their name early in their music careers, combining their names Luke and Ryan to create "Lyan" before they graduated elementary school.
"It was never supposed to be a musical name but we just kinda stuck with it," Goulding said. "We didn't want to just be Lyan, we wanted something with it so we started throwing ideas around. We had the idea for it to be a dream location, so we tried a bunch of different places and Lyan Paris rolled off the tongue and it stuck."
Once they got to high school at Assumption College in Brantford, the duo started to realize that they might have something special.
"We started taking it seriously in grade 12 when we got into a studio for the first time," Marshall said. "It was just someone's basement in Windsor so it was definitely humble beginnings but it was really cool for us."
Whether they were in the studio or in their childhood homes, they were working to find their sound. Marshall describes his personal style as a melodic rap with a deeper tone, while Goulding ventured off into a soulful singing sound with a higher tone.
"We don't like to put ourselves in a box of a genre. A lot of the time we'll get into the studio and people would tell us to make a certain style of music but that's not what we focus on. Our closest connection would probably be to alternative-hip hop, but we really like to get creative with our sound."
Their careers really took off during the pandemic after a number of their videos went viral on the social media app, TikTok.
"We had been posting on TikTok a lot but didn't really take off for the first year," Goulding said. "One day I decided to do a cover of a song that was really popular at the time. I recorded it and posted it and didn't really think anything of it. The next day, I woke up to over a million views."
Marshall said that before that, they hadn't seen more than a few thousand views per video. The duo said they thought it was luck and a once-off, but they stuck with it and continued to find success.
"We kept going viral and continued doing covers for a little while before introducing some of our own music onto our page. That led to our song Dimes going viral, which was a whole other level knowing that people really like the music that we created."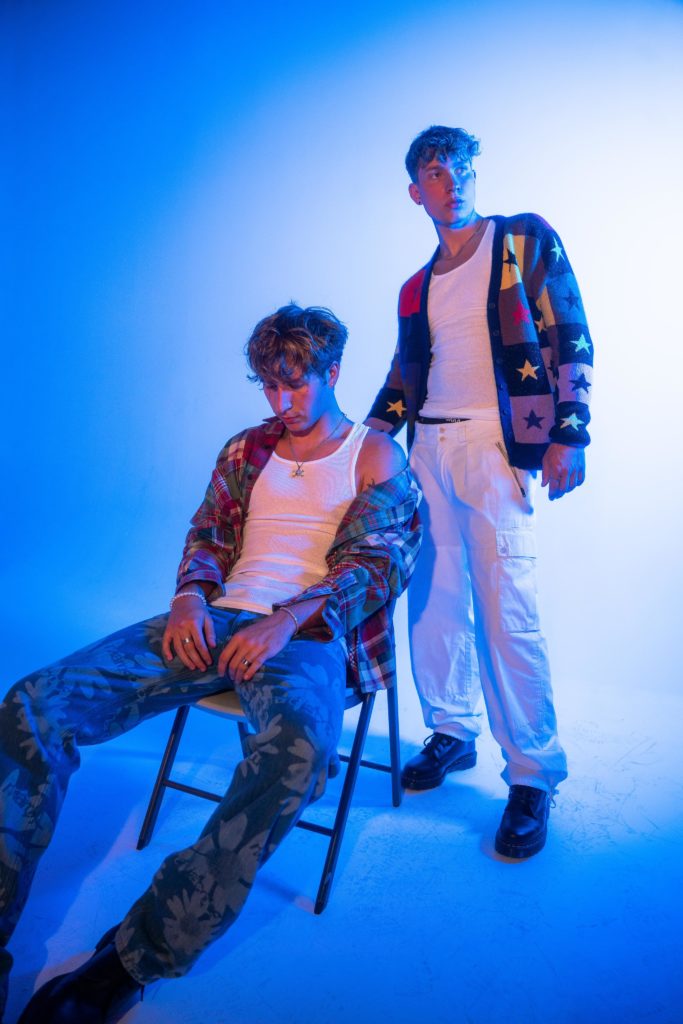 Their TikTok page has amassed over 300 thousand followers and over 13 million likes. Their success on the social media plattform led to a number of management companies reaching out to represent the pair. After finding one that they felt comfortable with, they got into the studio more often and had secret label representatives listening in on their sessions and visiting their music video sets.
"We had no idea that they were there until we received an offer from Universal in the spring of 2022," they said. "Working with them has been really good so far. This industry is hard, but they give us longevity, and work with us to plan everything out."
Since signing with Universal, the duo has released two singles, "Problems" and "Good Day," and are preparing to drop their first song of 2023 in March.
"We have a lot of really exciting things lined up this year, starting with the song in March. We have a really exciting feature on it and we can't wait for people to hear it."
In addition to the song, the pair said they are most excited to start performing live shows.
"Our music really took off during the pandemic so we haven't had the opportunity to get on stage and perform live," Goulding said. "We are missing that element of the experience, so we are really looking forward to being in front of and connecting with the people that have supported us along the way so far."
While they said they are excited for what the year has in store for them, they are also reflecting on the memories that they have made along their journey so far. From their viral moments, signing their deal, spending time in the studio, hearing their song on TSN for the World Juniors, and attending the Juno's afterparty alongside Canadian musical icons, they said that none of it comes close to knowing they are making their families proud.
"Our parents always freak out more than we do, so their reactions to things are always a special feeling," Goulding said. "This is a tough industry, it's not your typical, post-high school path, so making them proud is unreal."
In all of the ups and downs that the music industry throws at them, they said that they are grateful to be going through it together.
"We've been friends for so long that we're basically brothers," Marshall said. "I really wouldn't want to be doing this with anyone else."
"Sometimes I think we take for granted the way that we are experiencing all of these things together," Goulding added. "Knowing that there are so many artists out there doing it alone, I can't imagine doing that. This is all we've ever known so it's a really cool feeling that we sometimes forget."
Throughout their successes so far, the pair said that they are aware of how fortunate they are and are hoping to continue to make their hometown proud.
"We are really big on staying authentic to who we are," Marshall said. "This industry will tear you down, so staying true to yourself is what will get you through it. At the end of the day we're the same kids we were in the hallways of Assumption, chasing a dream. People will give you their thoughts and sometimes they're negative, but we take them into consideration and use it as fuel to continue to get better, without losing who we are."