The Six Nations Chiefs dominating third period performance lifted them past the Brooklin Lacrosse Club, winning 10-6 in Major Series Lacrosse action on Monday, May 23. 
Brooklin opened the scoring in the first period with a desperate shot in the dying seconds of the shot clock. Minutes later, they extended their lead after an overthrown Chiefs pass led to a Brooklin breakaway goal.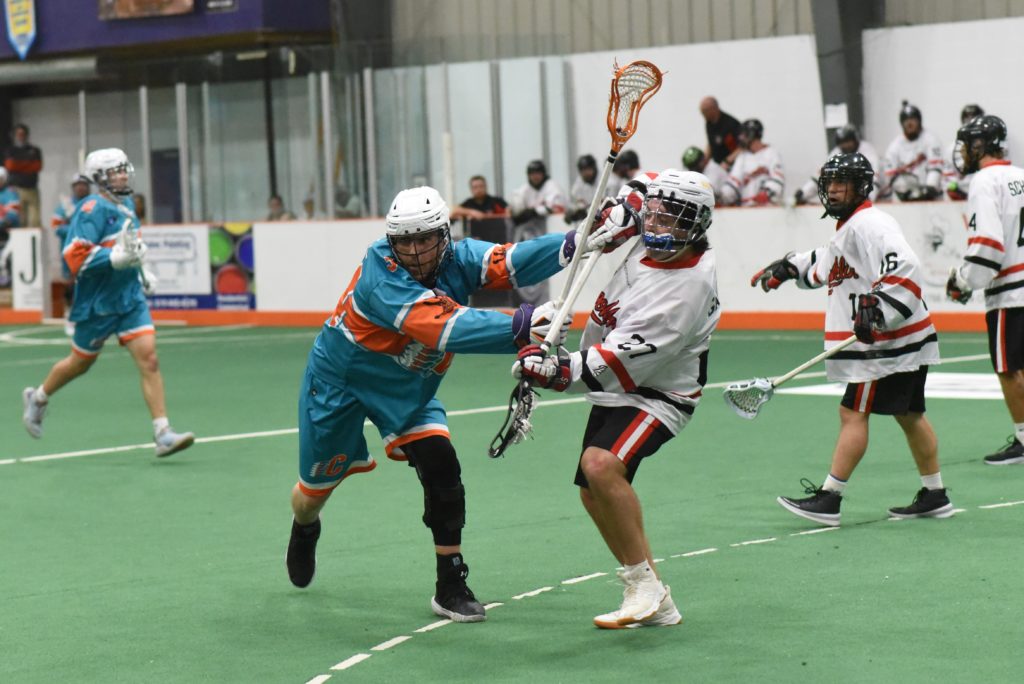 SIx Nations trailed 2-0 to start the second but didn't take long to cut the lead in half. Each team exchanged goals before Brooklin scored two back to back goals and regained their two goal lead. The Chiefs responded by scoring three straight, taking their first lead of the game, heading into the third up 5-4.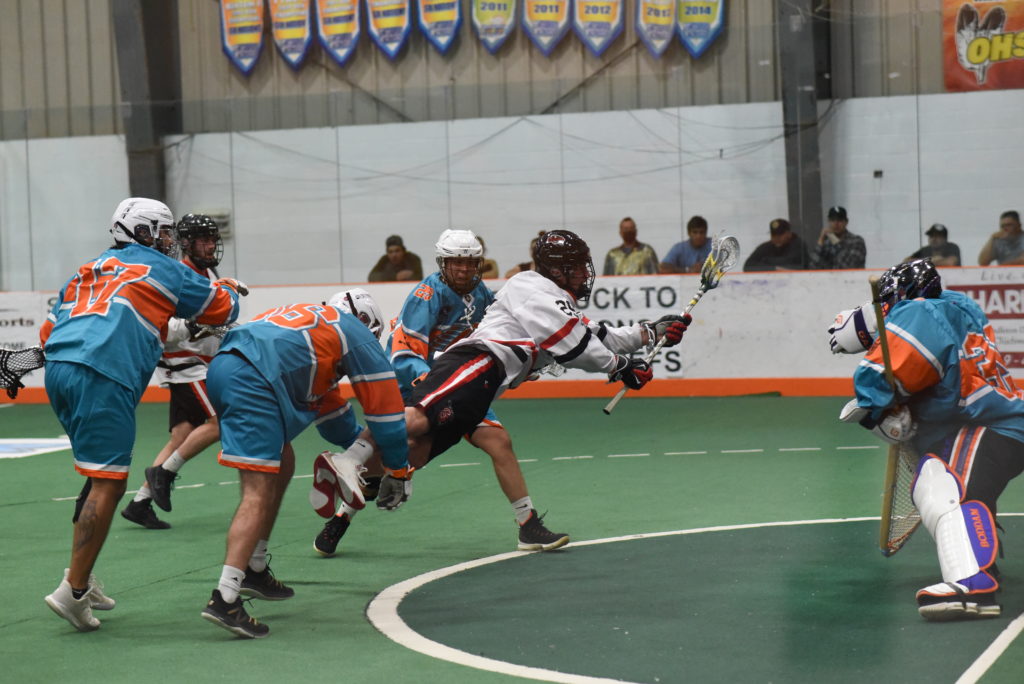 Brooklin came out hot in the third, tying the game up less than a minute into the period. Minutes after their goal, Brooklin took a penalty but they didn't let that slow them down. Brooklin's Dyson Williams scored a shorthanded goal, his third of the night, to take a 6-5 lead.
Brooklin looked solid for the next few minutes, holding onto their lead and looking to extend it. The Chiefs proved they weren't going down without a fight, tying the game at six before scoring a go ahead goal less than a minute apart.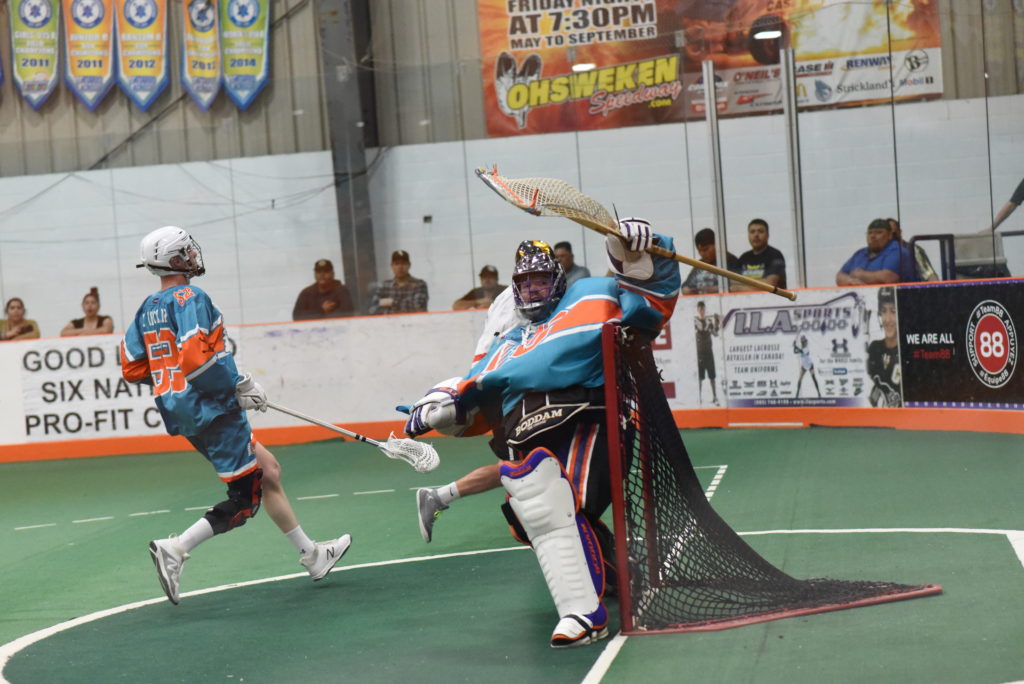 Six Nations fed off the energy in the Iroquois Lacrosse Arena (ILA) to extend their lead, adding two unanswered goals less than 30 seconds apart.
Just after the Chiefs took a 9-6 lead, they headed to the penalty box. Being short handed didn't slow them down as they added their 10th goal of the game during the penalty kill.
The home team held onto their four-goal lead, claiming a 10-6 win in their first home game since 2019.