North Park Collegiate (NPC) student athlete Isaac Cherewka signed a letter of intent to attend Dordt University in Iowa on Wednesday, May 4. 
Cherewka, who was NPC's star running back in their quest to win the senior football title in the fall, will attend Dordt with a full ride scholarship.
"Dordt contacted me about coming down to see the school in November and I didn't think much of it," he said. "When I got there, everyone was very welcoming. They had the program I wanted and they are Christian-based, which is a plus for me. The community is great, I could really feel that the town has a lot of pride and it just felt right."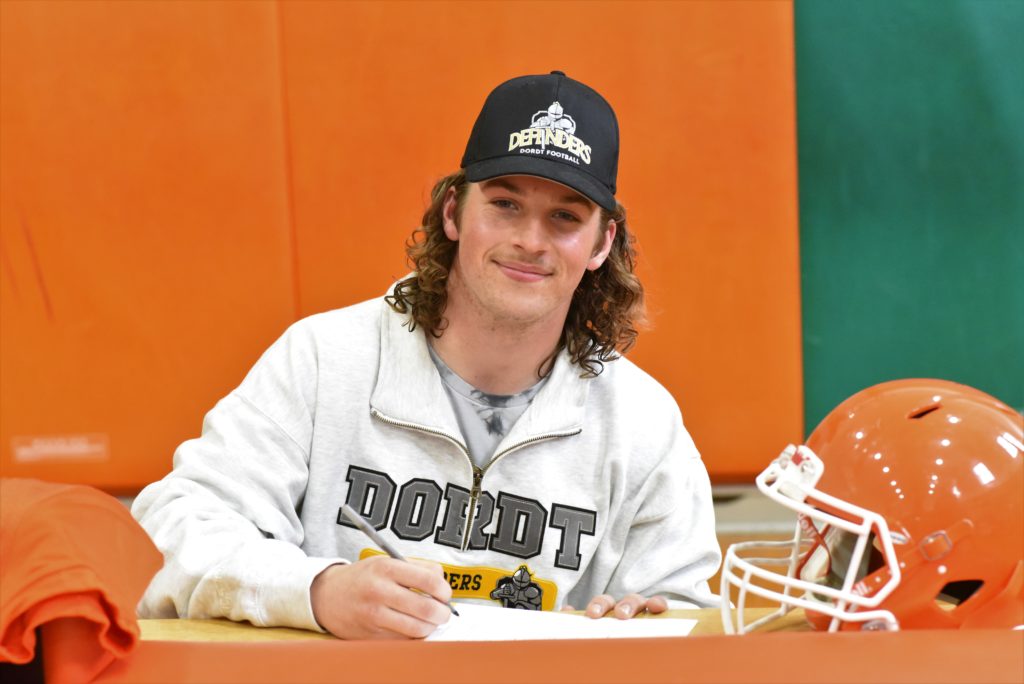 Cherewka's scholarship is 50 percent athletic and 50 percent academic, which he said was an honour to receive.
"Going through high school you really put in the work to get to that next level," he said. "It really feels like that hard work paid off."
The grade 12 student will head to Sioux Center, Iowa in August to begin training camp with the Defenders and will start the Construction Management program in September.
Cherewka played hockey growing up but started playing football in grade nine after his teacher, and head coach of NPC football, Todd Andrew recruited him to join the team.
"We do our best when students come into the school to get them involved in extracurriculars of any kind," Andrew said. "Isaac stood out right from day one. He didn't really know the game but he was eager to learn. He's been a staple of our football program since he came through the door."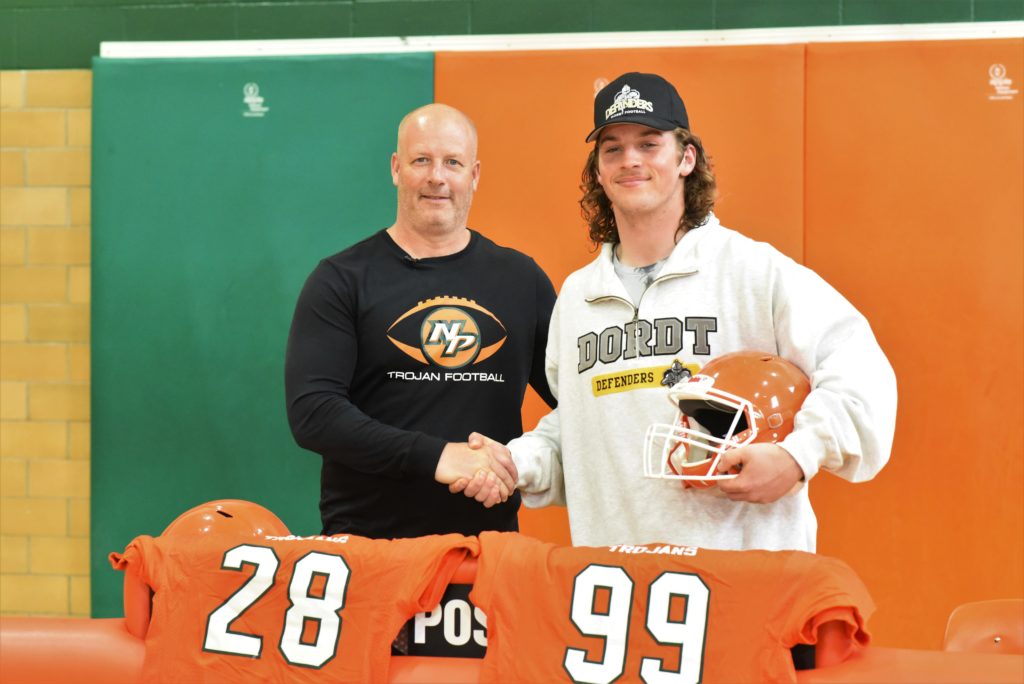 Cherewka credits his athletic success to the NPC football program as well as the Brant & District Bisons Football Club.
"I couldn't have asked for better coaches to help me grow as a player," he said. "They knew I was hungry for a scholarship down the line and they gave me the skills and the right mindset to accomplish that. Mr. Andrew, past Trojans players, Norm and the entire Kelly family really opened my eyes to the hard work I needed to put in to get to this point."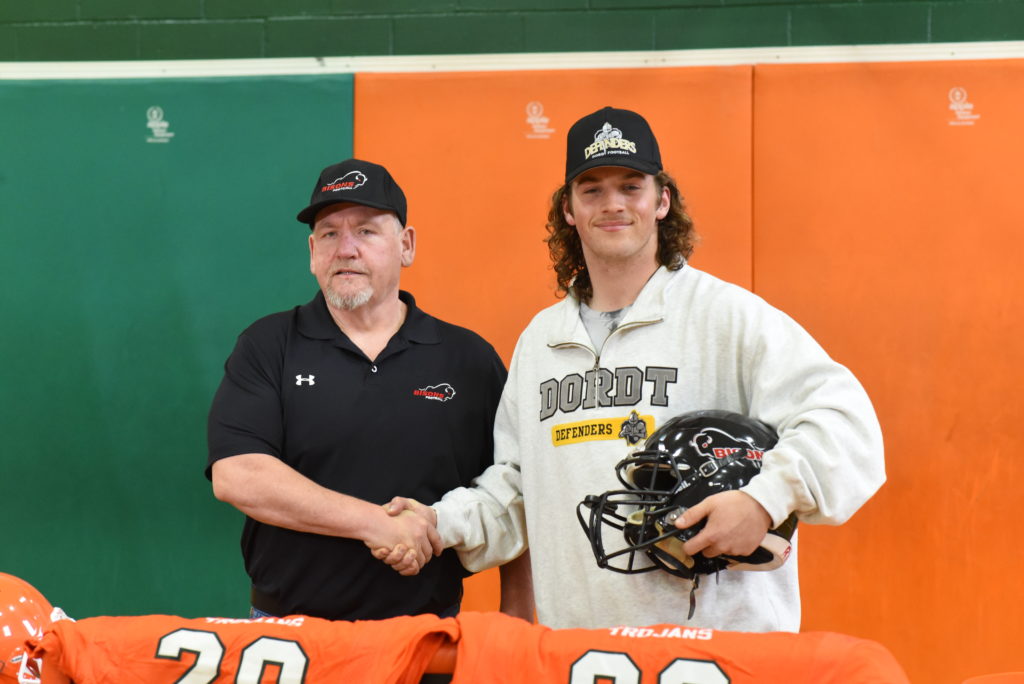 Eight Canadian and 12 American schools expressed interest in Cherewka, with a number offering scholarship opportunities.
"Dordt is getting a great student athlete with a strong work ethic," Andrew said. "Every athlete that goes to the next level wants to play right away. If he's given that opportunity he'll make the most out of it but if he has to wait to fill a role he'll be willing to do that. I think it's a coach's dream to have an athlete like that."