The Hamilton Cardinals built on an early lead to defeat the Brantford Red Sox 11-1 in Intercounty Baseball League (IBL) action on Friday, May 20.
The Cardinals got ahead early, scoring three runs in the top of the first. The Red Sox did not have the same result in the bottom of the inning, with three quick outs from four batters.
Brantford pitcher Bennett Moore had more success in the top of the second, facing four batters and striking out two. Cardinals pitcher Ben Braun had a similar result in the bottom of the second, striking out two of five hitters.
Hamilton capitalized on three singles and a walk in the top of the third to score two runs, extending their lead to 5-0. The Red Sox failed to respond in the bottom of the third, with three quick outs.
Red Sox pitcher Jackson Soucie relieved Moore in the top of the fourth inning. He took some time to get warmed up, walking two of the first three Hamilton batters before throwing three consecutive strikeouts. Brantford's offensive struggles continued in the fourth, failing to get a run.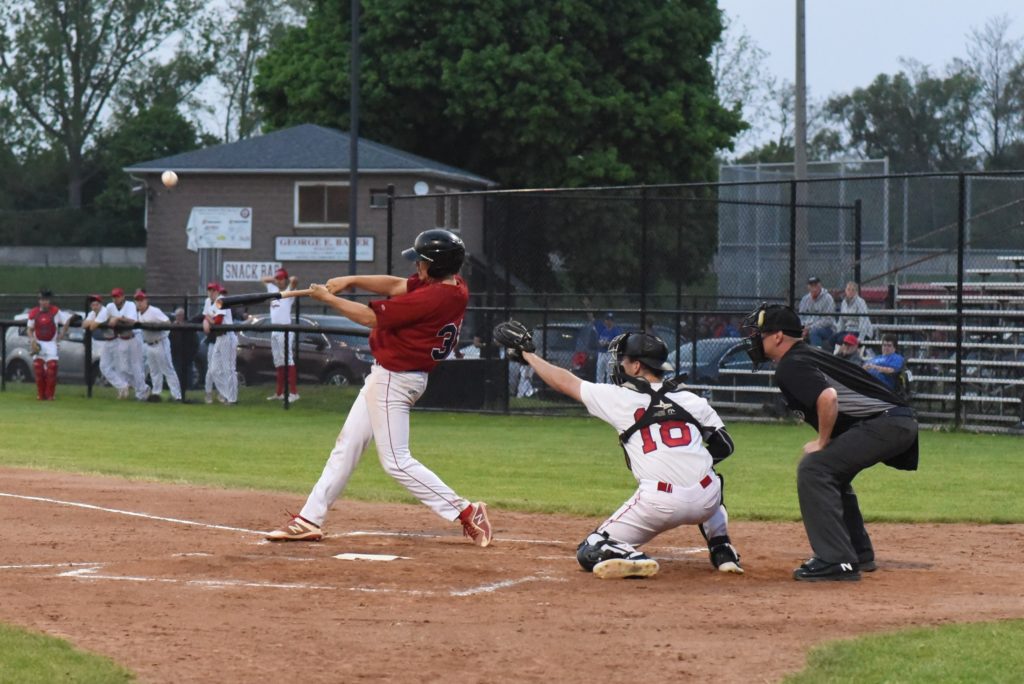 Soucie struck out two in the top of the fifth, before giving up a double and two singles to the Cardinals as they made it 6-0. A quick strikeout following the run ended the top of the fifth. Hamilton held on to keep Brantford scoreless, holding a 6-0 lead heading into the top of the sixth.
Two strikeouts and a fly out had the Cardinals with three up, three down in the sixth. Brantford scored a single, but three putouts had the sixth inning over quickly.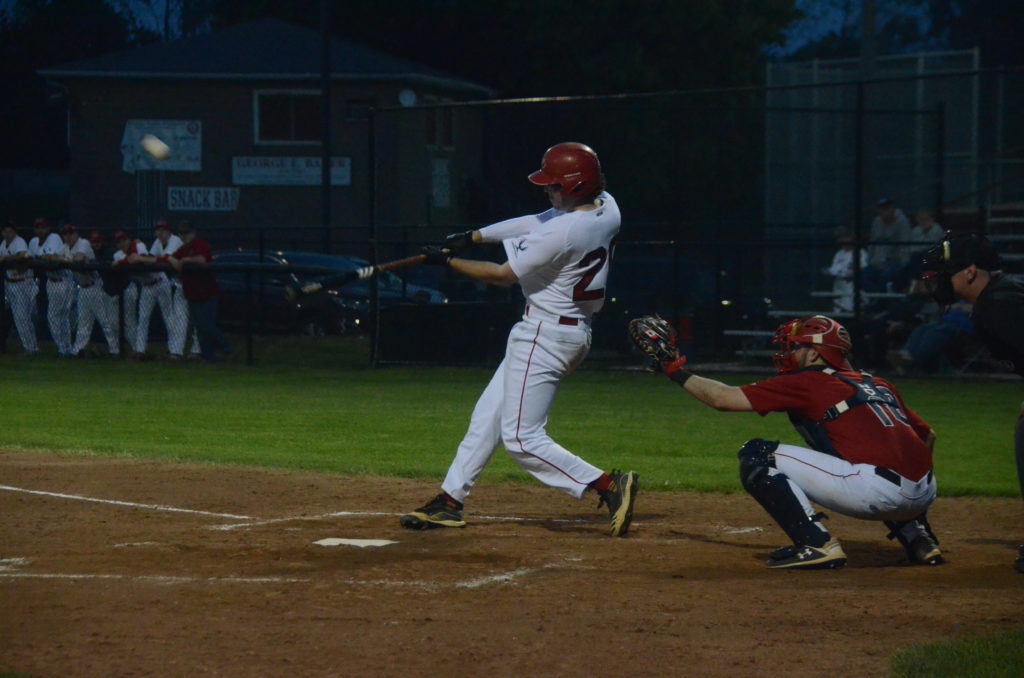 Each team made pitching substitutions in the seventh inning, but the score remained 6-0 heading into the eighth.
The Cardinals added two more runs in the top of the eighth, while the Red Sox got their first run of the game to avoid being shutout in their home opener.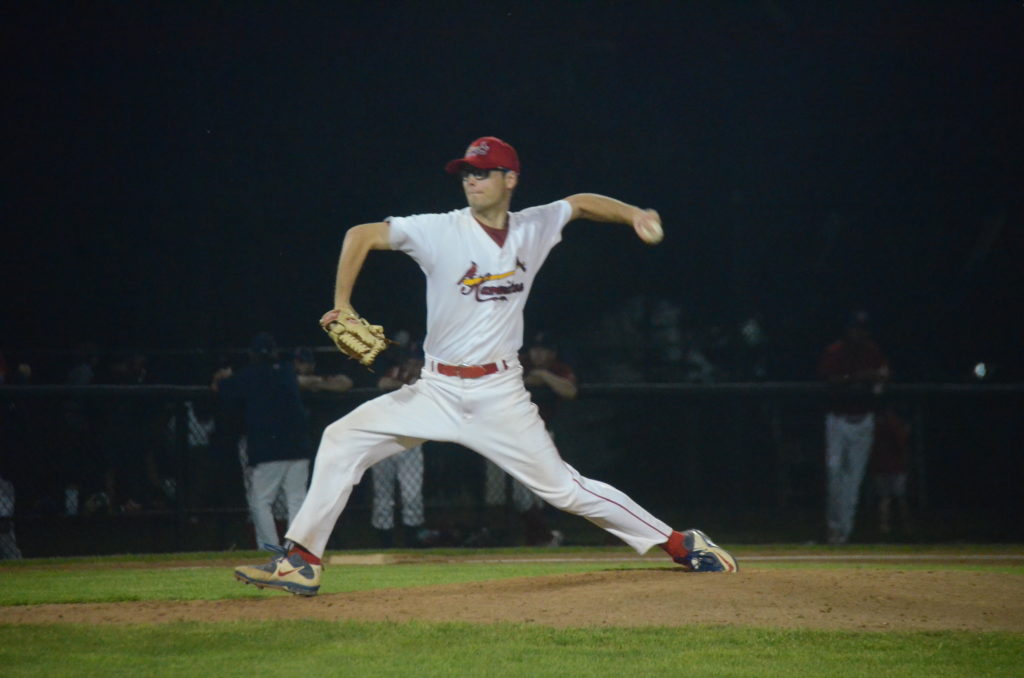 Hamilton extended their lead with three runs in the ninth inning, including a homerun from Luis Jean. Cardinals reliever Stefan Strecker pitched a quick three up three down ninth inning for the Cardinals as they cruised to the 11-1 victory.