After a dominating performance that led to gold at the 2022 Beijing Olympics, the Canadian women's hockey team were honoured at the Heritage Classic at Tim Hortons Field on Sunday, March 13.
Prior to the game, fans got the opportunity to meet members of the team at the PROLINE+ Pregame Fan Festival. Every half an hour, players rotated at the Scotiabank tent for autographs and photo opportunities.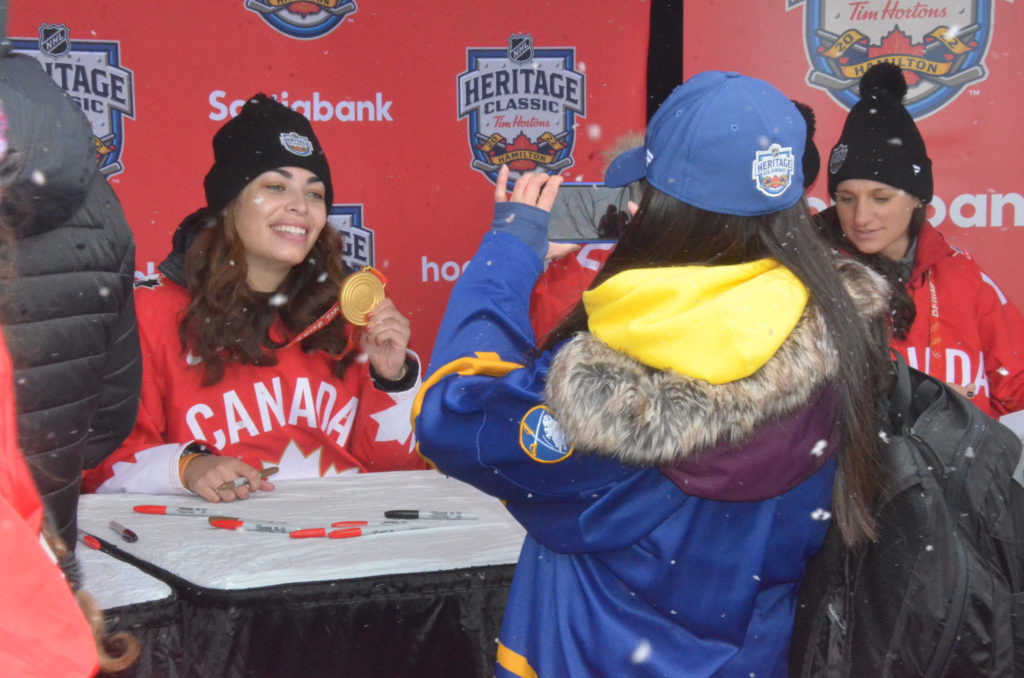 The line to meet the women was one of the longest of all of the pregame activities, next to the queue for a selfie with the Stanley Cup.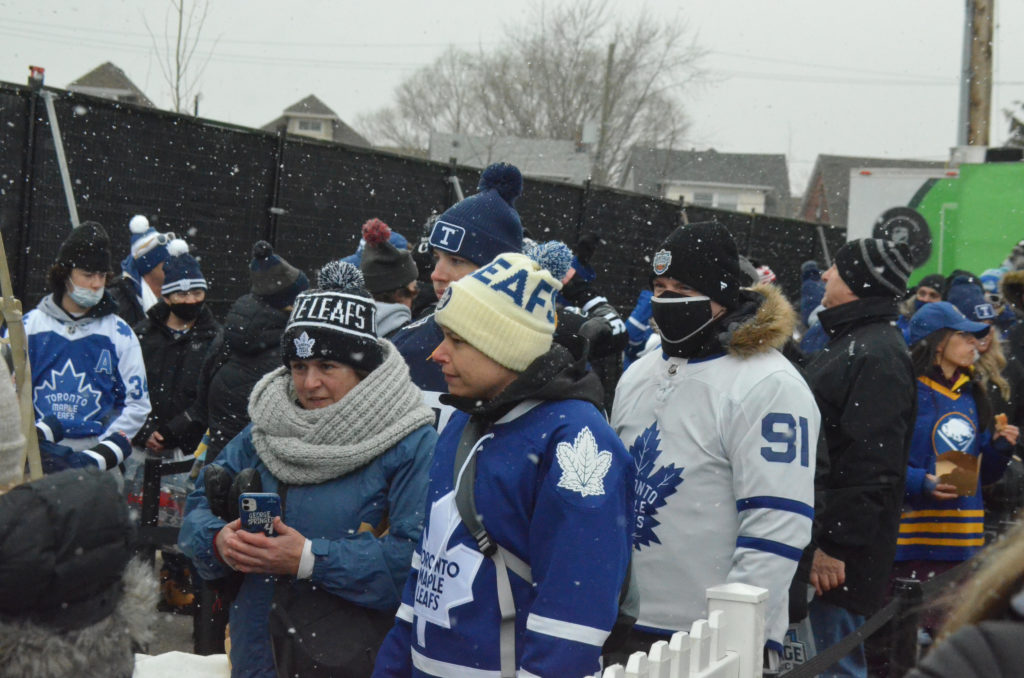 The event also held a press conference with Brianne Jenner, Sarah Nurse and Marie-Philip Poulin.
Nurse, who is from Hamilton, reflected on how surreal it is to be back in her hometown with her whole team to celebrate their accomplishments.
"I remember coming here as a child and watching the Ti-Cats play, so it's pretty special to be back here," she said. "When we were out for autographs at 1:30, it was already so full three hours before game time. I'm really excited to be a part of the day."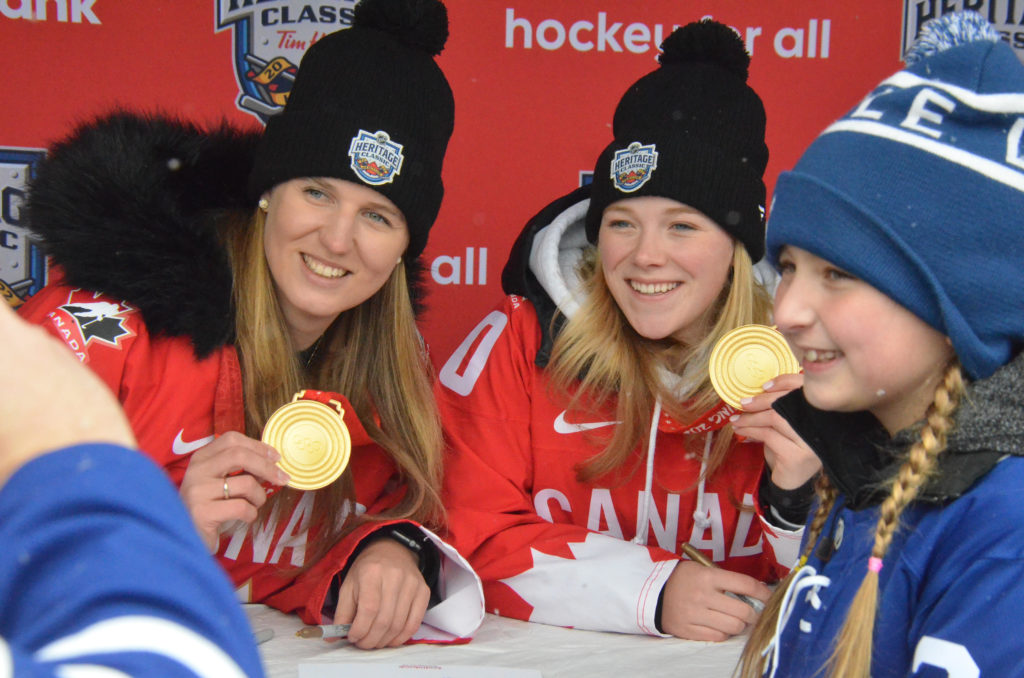 After the fan festivities, the gold medallists were welcomed onto the main stage to join country singer Lindsay Ell for the singing of the Canadian national anthem.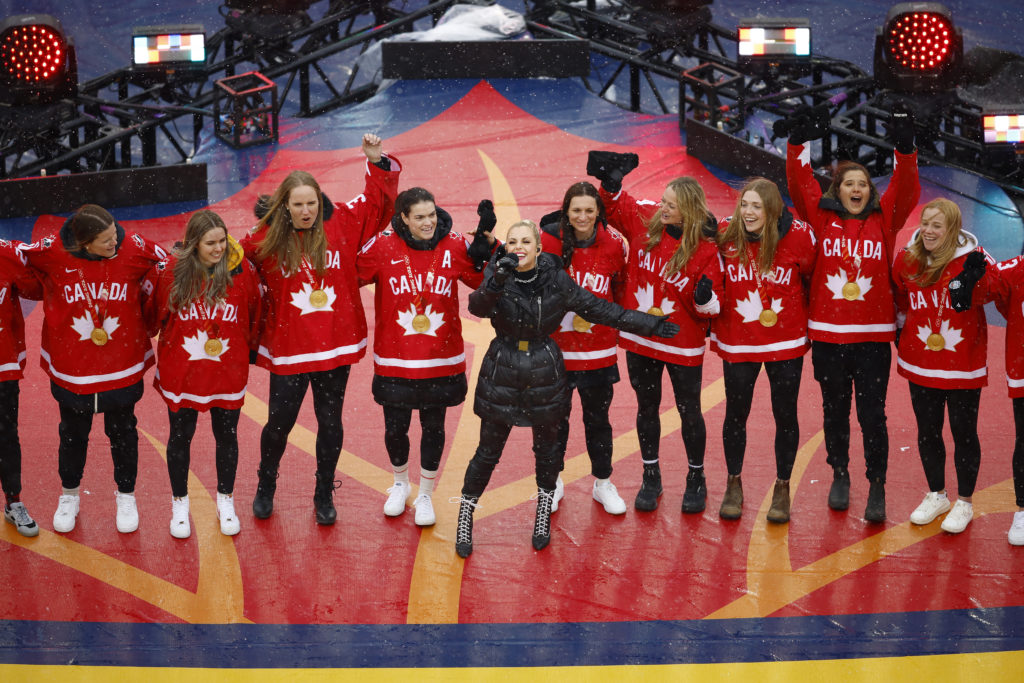 The celebration of the team wasn't over yet. During the second intermission, a recap of the team's time in Beijing played on the big screen before Ron MacLean and Max Kerman, lead singer of Arkells, introduced the players one-by-one.
Nurse, the hometown hero, and Poulin, the captain and game winning goal scorer in the gold medal game, were introduced last and received the loudest cheers of the night.
Once all were on stage, the team was honoured with a flyover before taking a bow in front of the crowd to their goal song from the Olympics, Years in the Making.