The Six Nations Agricultural Society is gearing up for their 153rd annual fair, the oldest Indigenous fair in Canada, at the Six Nations Fairgrounds from Friday, September 9 to Sunday, September 11.
"The fair was started by a group of farmers in 1867 and has been on the same site since its inception," said Freeman Johnson, president of the Six Nations Agricultural Society. "It has grown over the years and is well attended by people from far and near."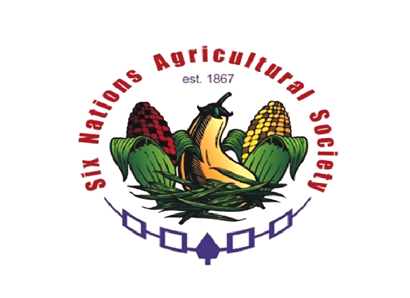 This year's fair is coming back in a big way after after a cancellation in 2021 and a smaller Harvest Festival one day event in 2021.
"Our Harvest Festival featured some awesome local bands," Johnson said. "It was a breath of fresh air to see people out and about. We're anticipating double the attendance this year."
The main events of this year's fair include a smoke dance display, amusements and rides, Stu Hill Memorial 3-pitch baseball tournament, ambassador pageant, tug of war competition, fireworks, demolition derby, a classic car show and more.
The Agricultural Society has also lined up a number of live performances from Crystal Shawanda, Lacy Hill, Mark Laforme, Sugar and Old Spice, and Joe Sharrow to keep attendees entertained.
"This year we also have six awesome food vendors, including Brantford's own Gillies," Johnson said. "We have another dozen merchandise, handcrafters and educational vendors."
Johnson said that the agricultural component will not be left out, with antique farm equipment displays by the Six Nations Farmers Association, along with light and heavy horse pulls by the Canadian Horse Pullers Association on Saturday.
The fair is run entirely by volunteers, which Johnson said that the group is always in need of.
"It takes about 50 volunteers to have a three day fair like others," he said. "We have an outstanding group of 25 hardworking volunteers including our members and executives. We are always in need of volunteers, for this year and for the future as our fair continues to grow."
The fair opens is open on Friday from 10 a.m. until 7 p.m., Saturday from 10 a.m. until the end of the fireworks show, and Sunday from 10 a.m. until 6 p.m. Admission to the fair is five dollars. Read below for the schedule of events.
Friday, September 9 – Bracelet Day
Amusements and Rides
Little Ray's Reptile Show
Kids' Social Dance
Tug of War Competition
Ambassador Pageant
Saturday, September 10
Amusements and Rides
Stu Hill Memorial 3-pitch mixed baseball tournament
Light & Heavy Horse pull by the Central Canadian Horse Pullers Association
Lacy Hill
Mark Laforme
Crystal Shawanda
Fireworks show
Sunday, September 11
Classic Car Show
Amusements & Rides
Smoke Dance display
Sugar & Old Spice
Mark Laforme
Joe Sharrow
The Bill Clause Memorial Demolition Derby