The Brantford Civic Centre was on full display during the Bulldogs home opener on Saturday, October 7, 2023.
The 56-year-old Civic Centre underwent seven months of renovations in anticipation of the home opener and fans were impressed with what they saw, starting with the newly painted exterior and a freshly-paved parking lot, including the addition of 90 new spaces.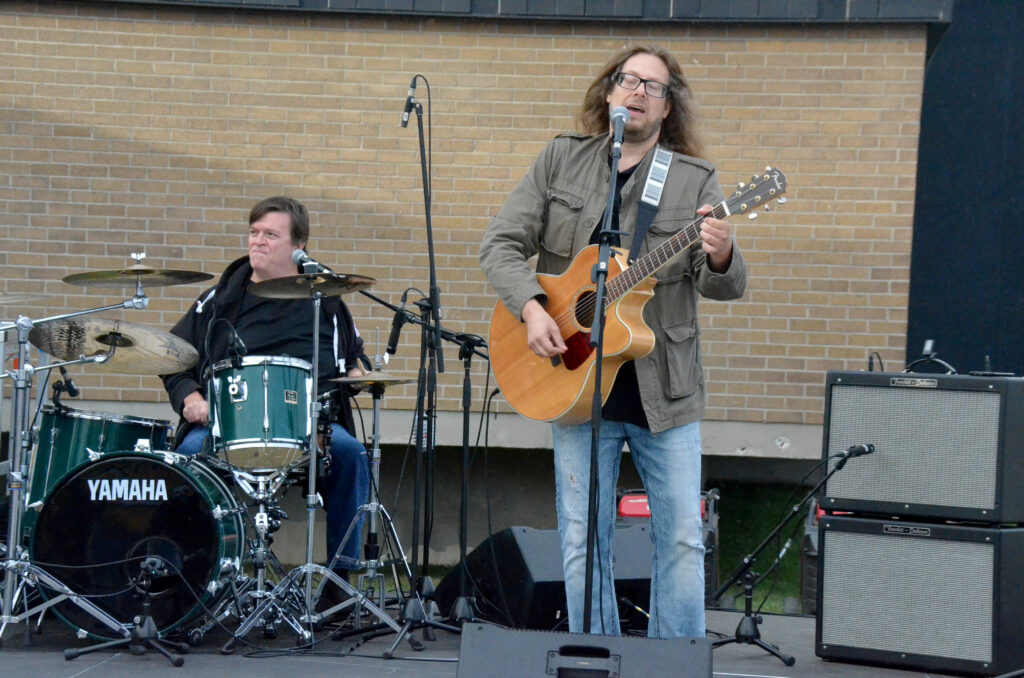 Fans enjoyed the exterior changes with a pregame event, including a live performance from the band "Barcode" and several activities for kids, including face-painting and hockey skills challenges.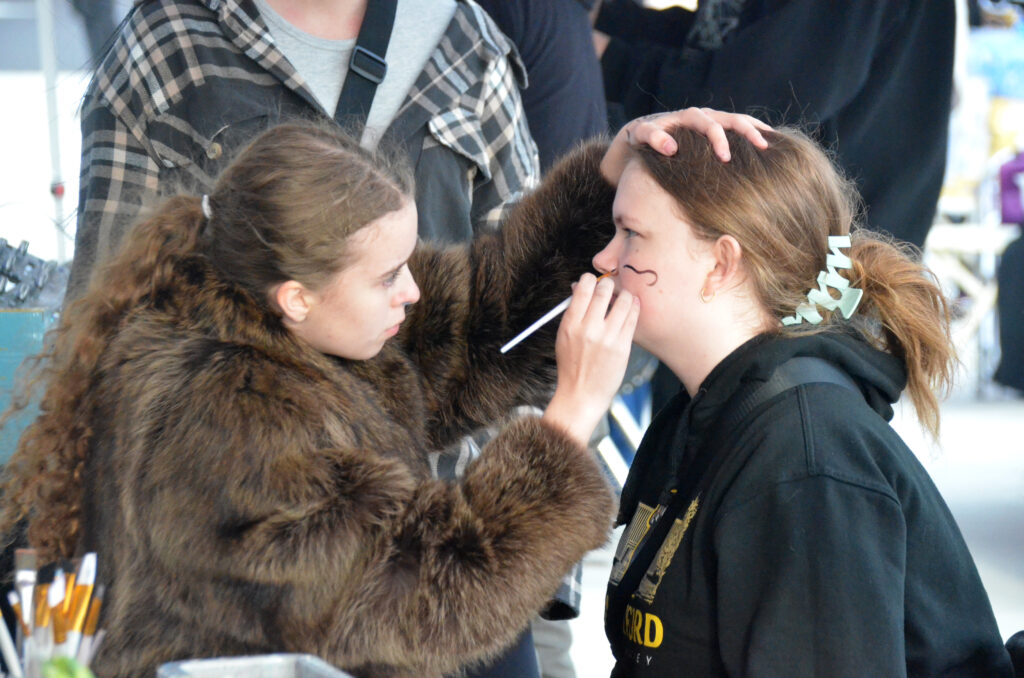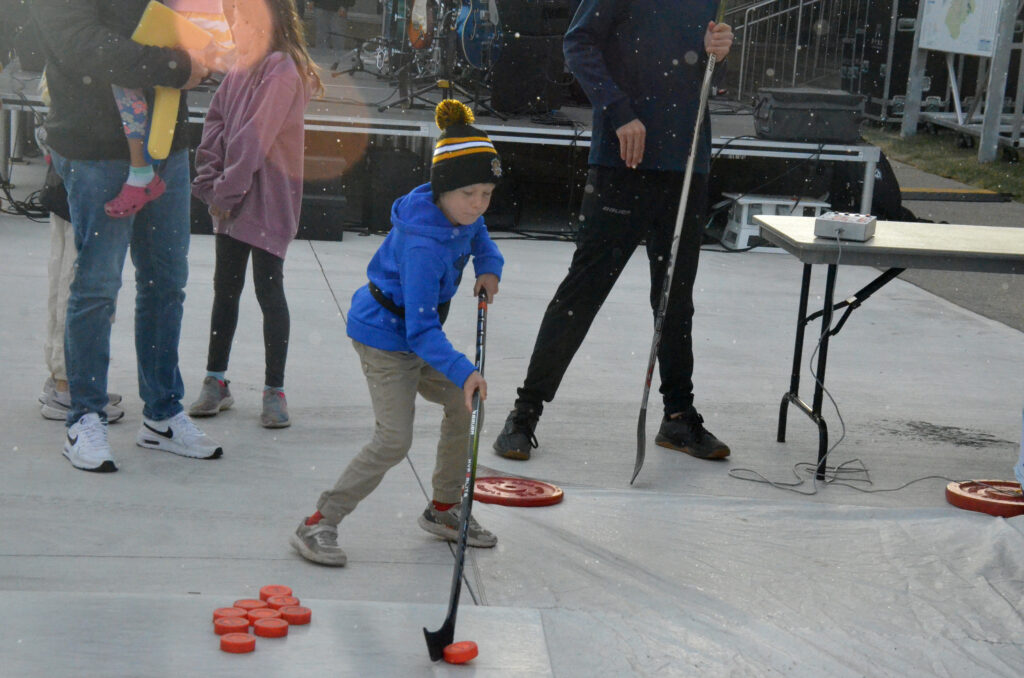 As the doors to the newly-renovated building opened, fans experienced more changes, including the addition of four new concession stands and a new lounge, where fans could enjoy a beverage before, during and after the game.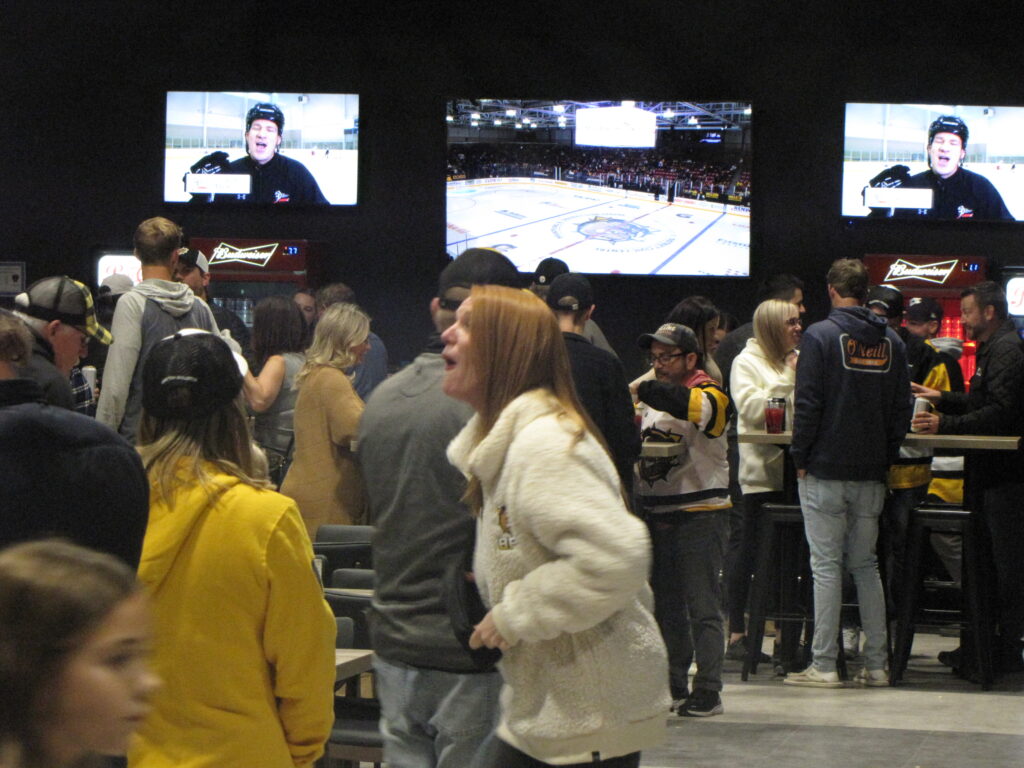 As fans entered the arena, their focus shifted to the state-of-the-art scoreboard, upgraded seating, new lighting, expansion of the existing press box, new OHL-approved glass on the boards and netting above the glass and the re-location of the team benches from the north to the south end of the rink.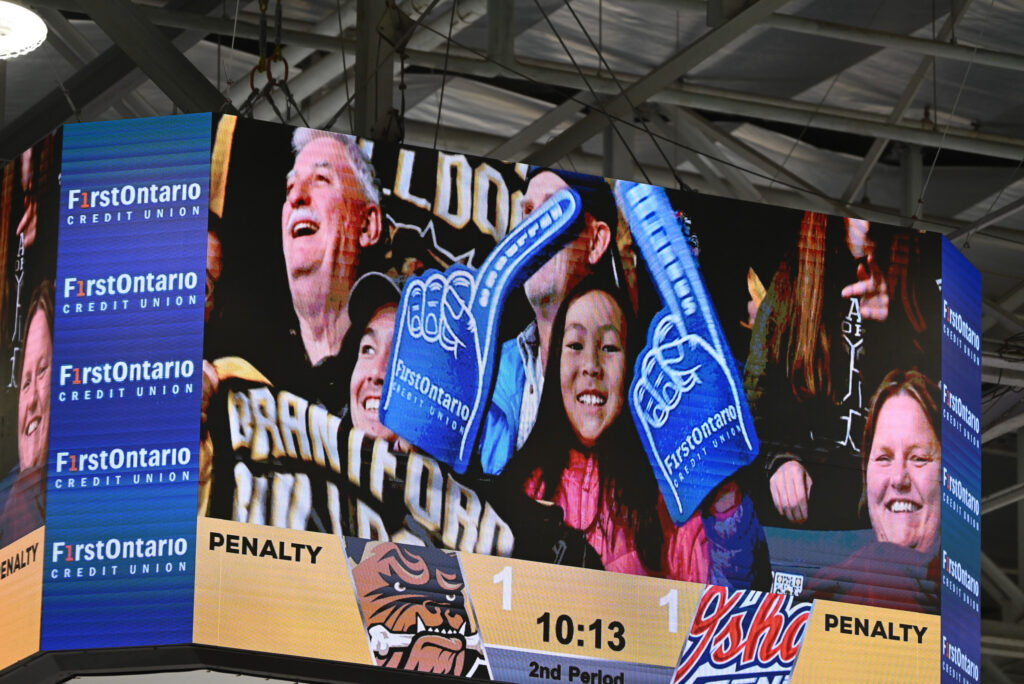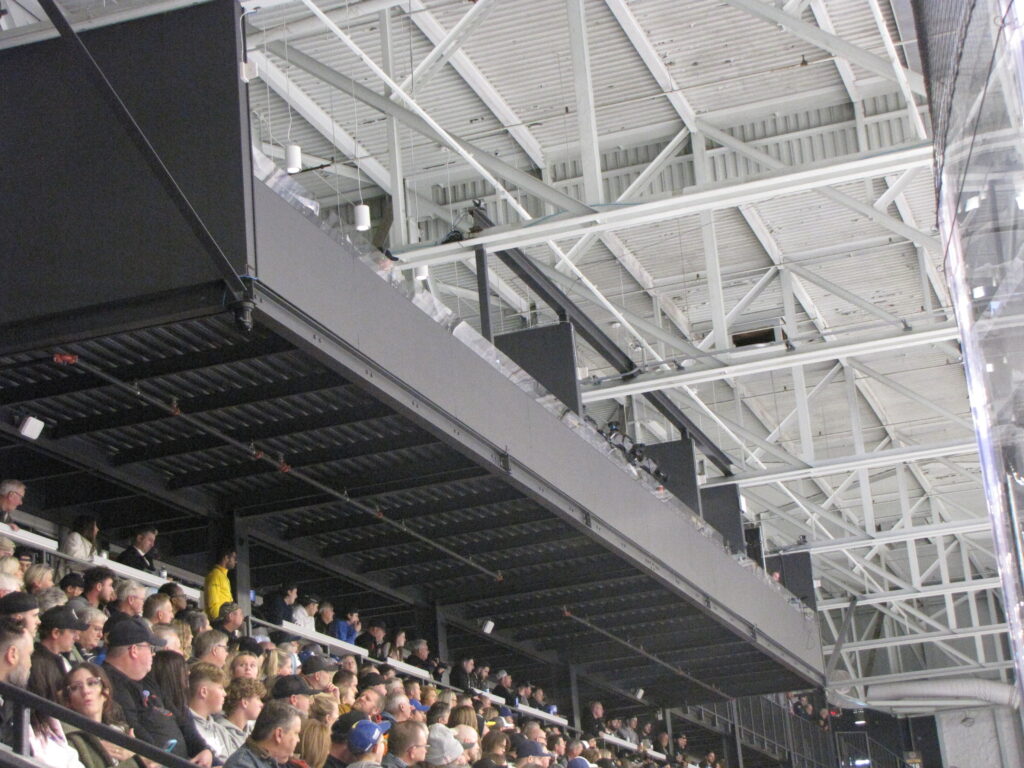 As game time approached, the new scoreboard was the main focus as a video montage, highlighting the Bulldogs, played to kick off the pregame ceremony. Then, Aaron Walsh, Public Address Announcer, introduced the players, staff and management to the sold-out crowd of 3,041 enthusiastic fans.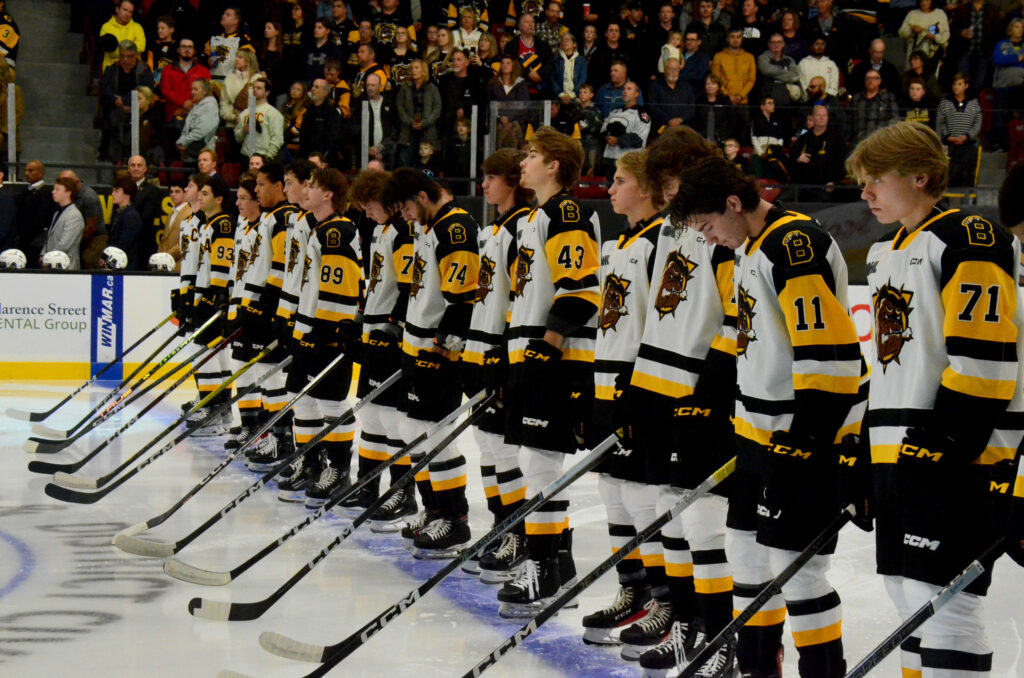 After the player and staff introductions, it was time for the ceremonial face-off, which included members of Brantford City Council, representatives from Vicano, who completed the renovations to the Civic Centre, and Michael Andlauer, owner of the Bulldogs, who received a rousing ovation from the packed crowd.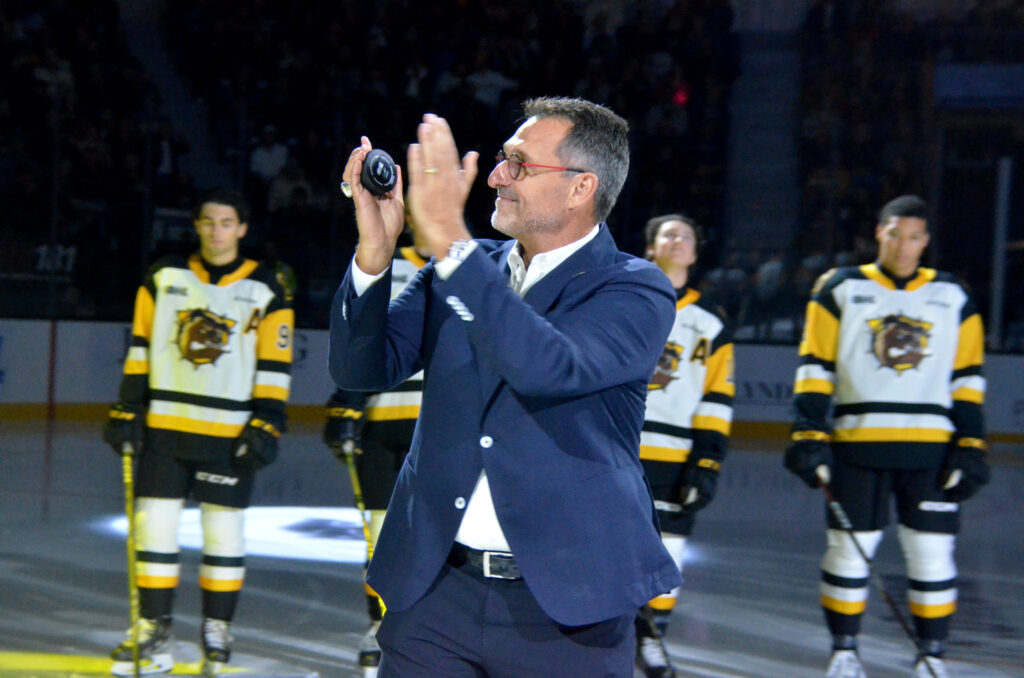 With the celebration and pregame ceremony out of the way, it was time for the Bulldogs to take the ice and they didn't disappoint, as they skated to a convincing 5-2 victory over the visiting Oshawa Generals.
With files from Michael Willoughby