The Burford Bulldogs finished the 2021-2022 season winless with a 5-1 loss to the Tavistock Braves in their final game on Sunday, March 6.
With the loss, the Bulldogs finished their season with 33 regulation losses, two overtime losses and one tie. Their three points sit at the bottom of the Provincial Junior Hockey League's eight divisions.
In the opening three minutes of the first period, the Braves smothered the Bulldogs in the offensive zone.
Burford started to get into the game after taking a tripping penalty. Their penalty kill looked strong, but Tavistock scored on their first shot with seconds left in the man advantage.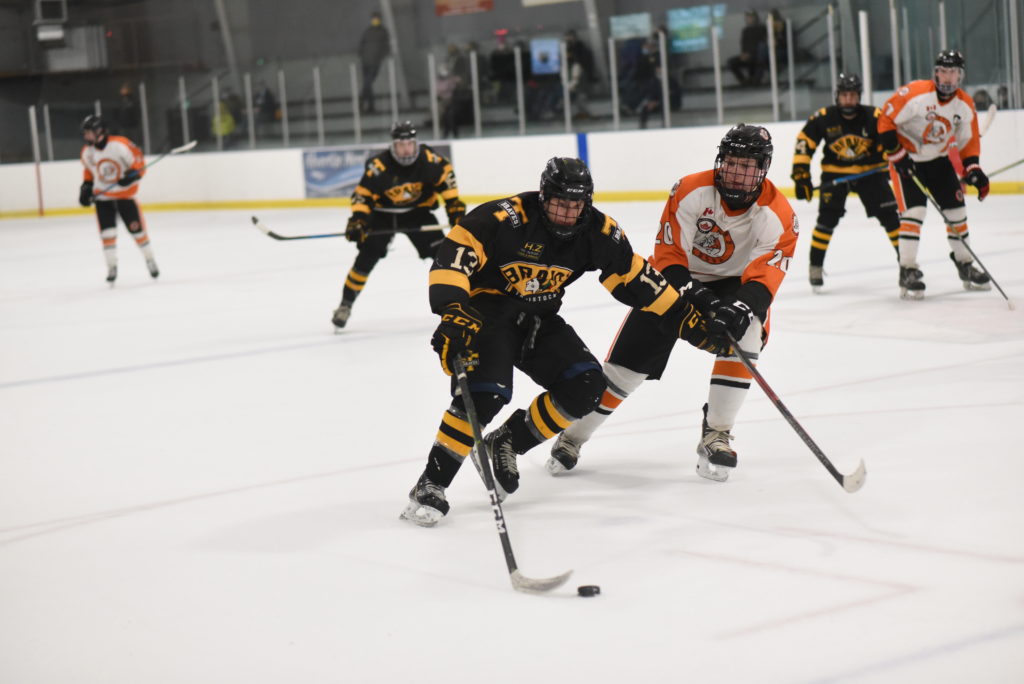 Smooth passing plays led to another Braves goal, taking a 2-0 lead with seven minutes to play in the first.
Minutes later, the Bulldogs caught the Braves on a change for a two-on-one chance. Shayne Dickie roofed a shot to bring the game back within one into first intermission.
The Braves kicked off the second period with two shorthanded chances but Burford goalie Richie Little made two big saves to keep his team within one goal.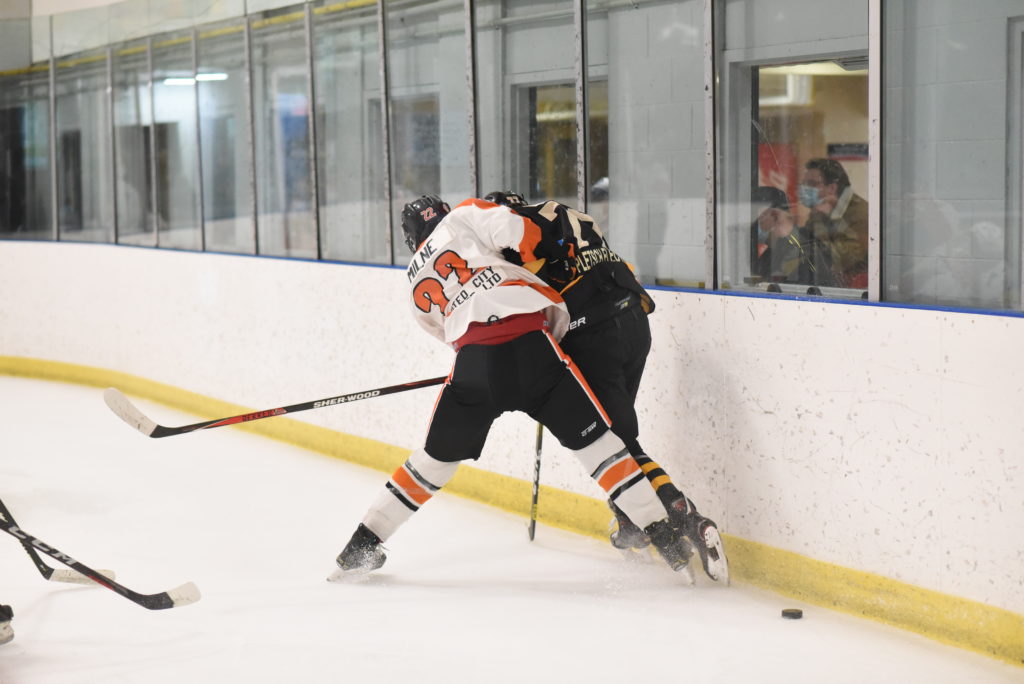 The Bulldogs rallied at the end of the power play to get three shots on net, but Tavistock ultimately killed the penalty.
They headed onto the power play again after Zachary Bird took a big hit in the defensive zone that resulted in needing to be helped off the ice and back to the bench.
The Braves started the penalty kill with a shorthanded breakaway that was stopped by Little. The Bulldogs had two chances of their own, but the Braves killed off the penalty.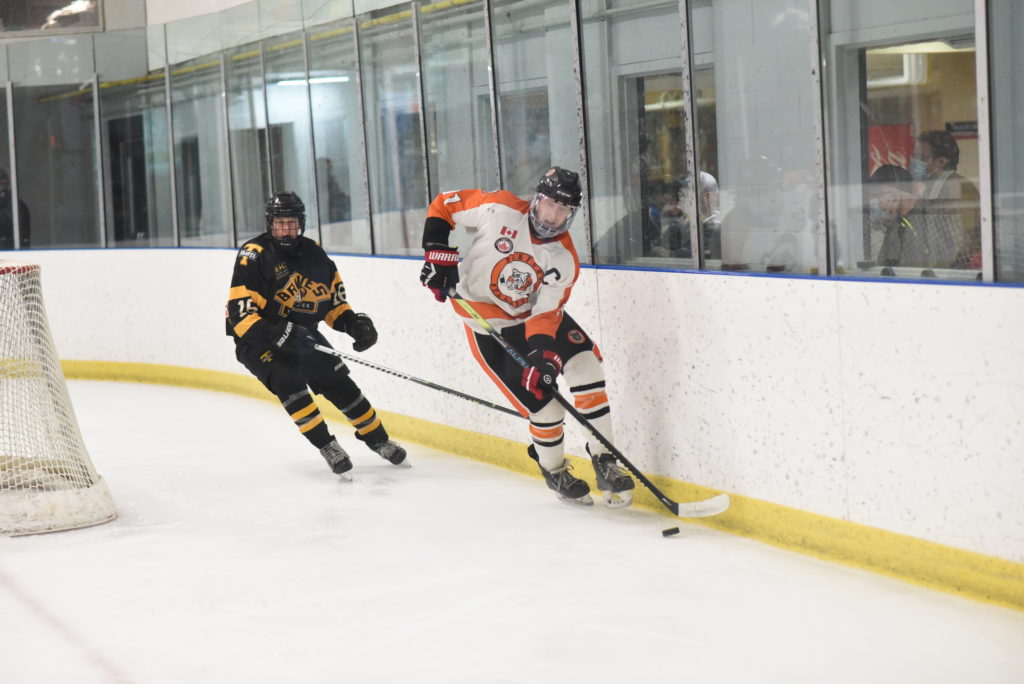 In the final 20 seconds, Tavistock went end to end to extend their lead, carrying a 3-1 score into the third.
The Braves came out flying in the third period, scoring after five minutes of dominating in the offensive zone.
The next several minutes were spent in the neutral zone, fighting for possession.
The Bulldogs weren't out of the game yet, they saw a number of chances on their third power play. The Braves killed it, but the Bulldogs continued to shoot pucks at the net as time ticked down.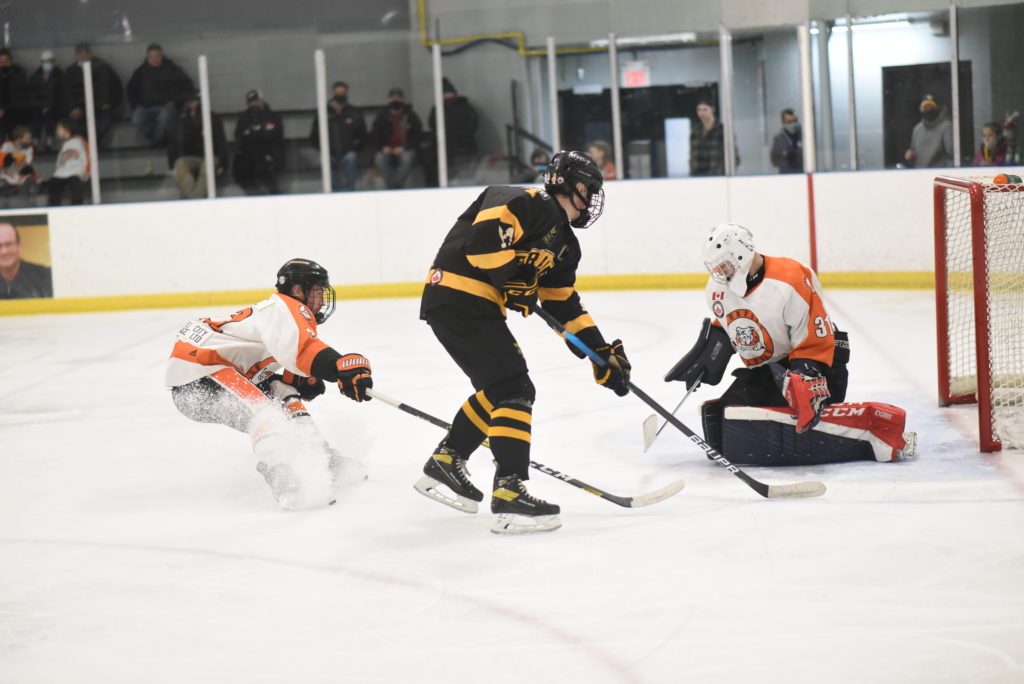 A bouncing puck ended up past Little to give the Braves a four goal lead with under five minutes left in the third period.
The Bulldogs looked their best in the final minutes, but Braves' goalie Tarin Pennington shut the door to give the Braves a 5-1 win.