The Norwich Merchants came back from a five goal deficit to defeat the Burford Bulldogs in overtime on Saturday, February 6.
The teams hit the ice for the first time in over a month, after the holiday break and provincial COVID-19 restrictions that caused the Provincial Junior Hockey League (PJHL) to pause.
Both teams came out slow to start, taking some time to get back into the groove of the game. The Bulldogs struck first, taking a one goal lead just five minutes into the first period. Moments later, Burford extended their lead to 2-0 with a power play goal.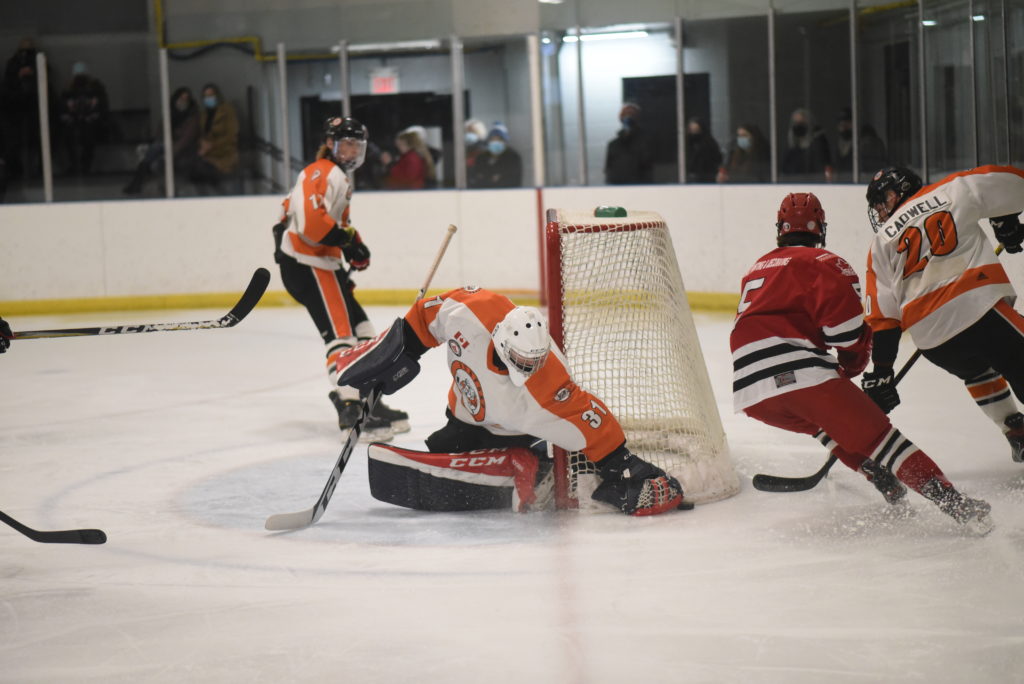 The Merchants looked desperate to get back into the game but their efforts resulted in back-to–back penalties, giving the Bulldogs a 5-on-3 advantage.
Goalie Carver Monroe stood on his head for the Merchants during the power play, keeping his team within two.
In the final minutes of the first, Burford scored two more unanswered goals to end the period with a 4-0 lead.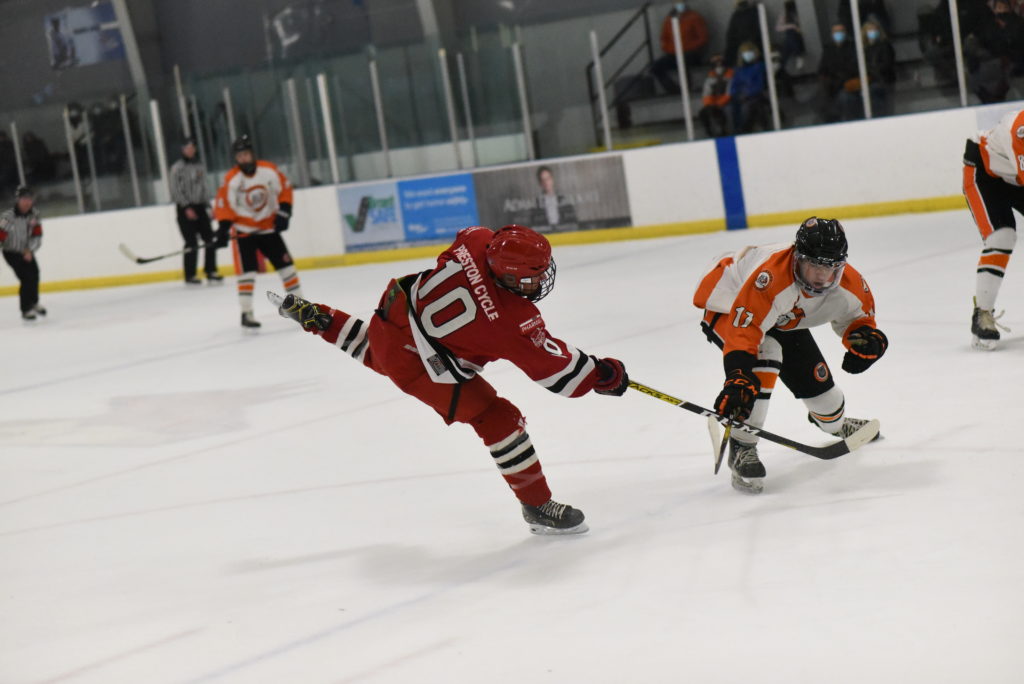 The Merchants sent back-up goalie Austin Strom in to start the second period, relieving Monroe after allowing four goals on 15 shots in the first.
The Bulldogs received a penalty just seven seconds into the period, but killed it off seeing multiple shorthanded chances.
Burford got their second breakaway of the period, capitalizing to extend their lead to 5-0. The Bulldogs kept their momentum after the goal, as Norwich began to look defeated on the ice.
The Merchants regained some life after scoring two back-to-back goals just 11 seconds apart.
The Bulldogs carried a 5-2 lead into the third period.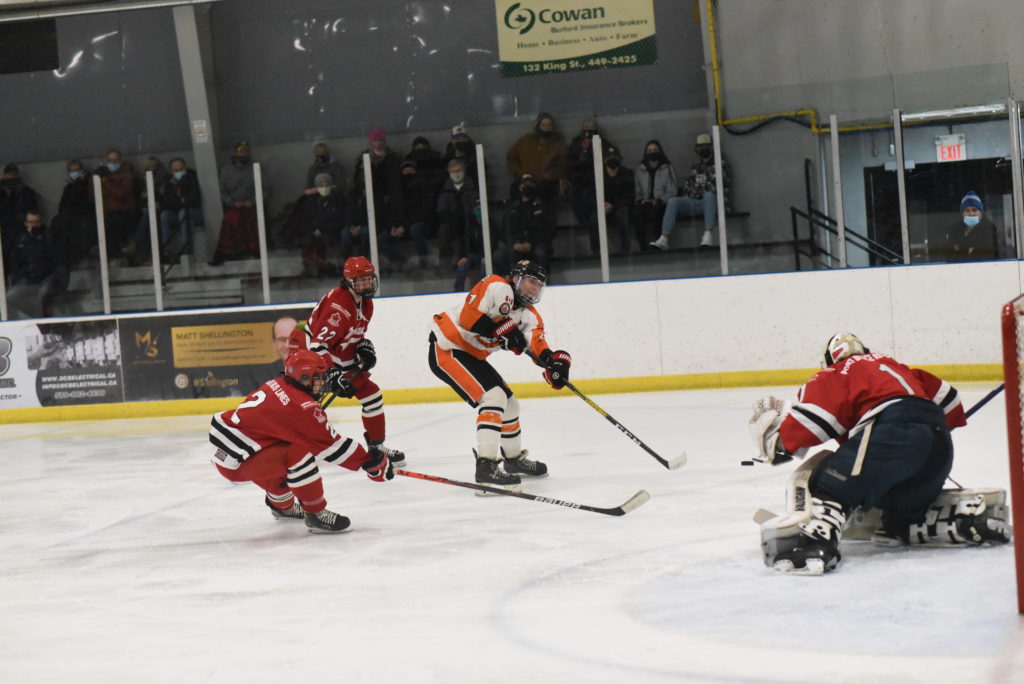 Norwich came out flying in the third period, using the momentum gained at the end of the second. Within the first three and a half minutes of the period, the Merchants tied the score up at five.
The Bulldogs battled back to regain a one goal lead five minutes later, but the visiting team weren't bowing out of the game yet.
Burford defenceman Atreyu Elliott took a two minute penalty and a ten minute misconduct for head contact with five minutes left in the third, and the Merchants used the man advantage to tie the game up again.
Both teams battled hard in the final minutes of the third, but the game remained tied at six at the end of regulation, sending it to overtime.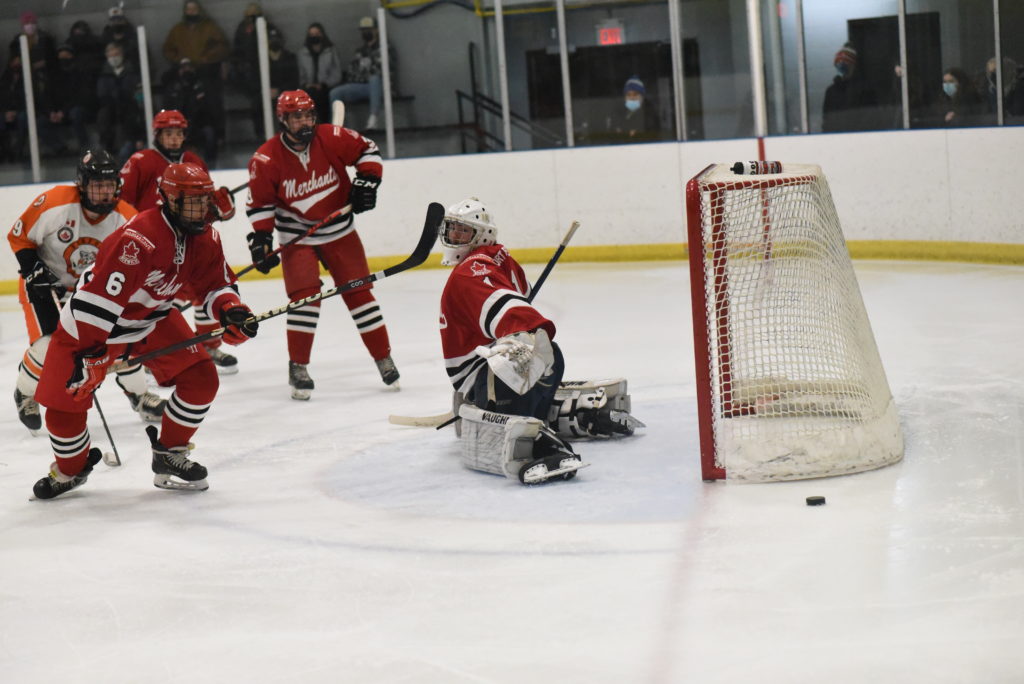 Three-on-three overtime started off slow, with the first couple of minutes spent swapping possessions in the neutral zone. Each team saw chances at their respective ends, but the goalies each held strong.
With less than two minutes left, Merchants captain Austin Forsyth caught the Bulldogs on a change and took off down the ice on a breakaway. His wrist shot beat Burford goalie Richie Little to solidify the comeback, winning the game with a 7-6 final score.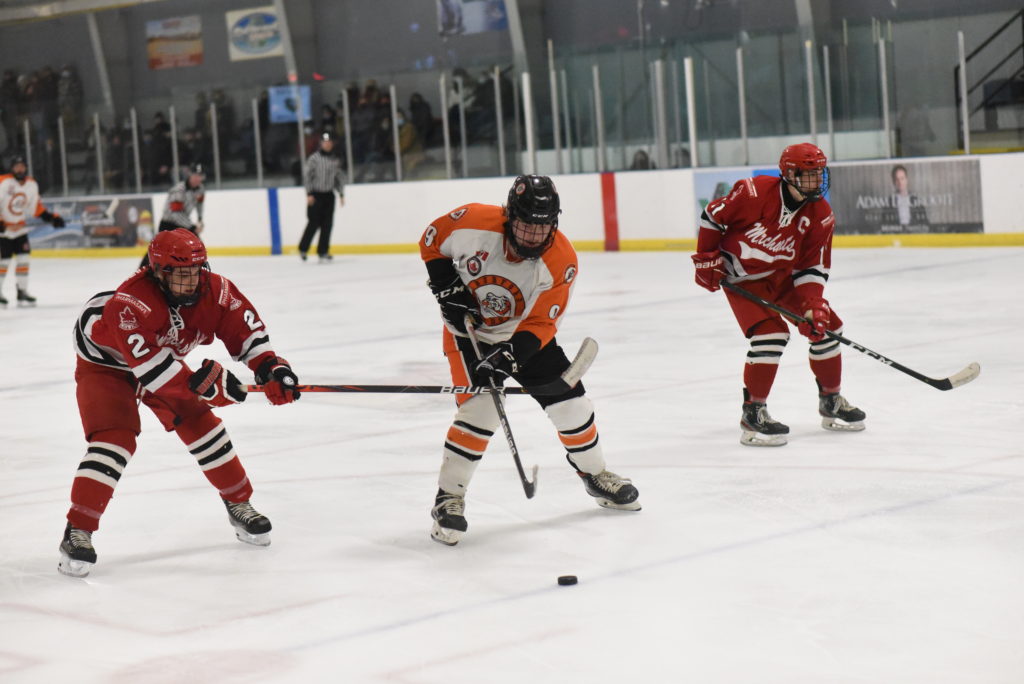 The Bulldogs remain winless this season, with their only points coming from ties and overtime losses.