The City of Brantford celebrated Town Crier David McKee during the time capsule ceremony at City Hall on Tuesday, May 31.
After introducing the time capsule, and the many items that would be locked away for 20 years, city staff surprised McKee and guests with ten Town Criers from across Ontario to end the ceremony.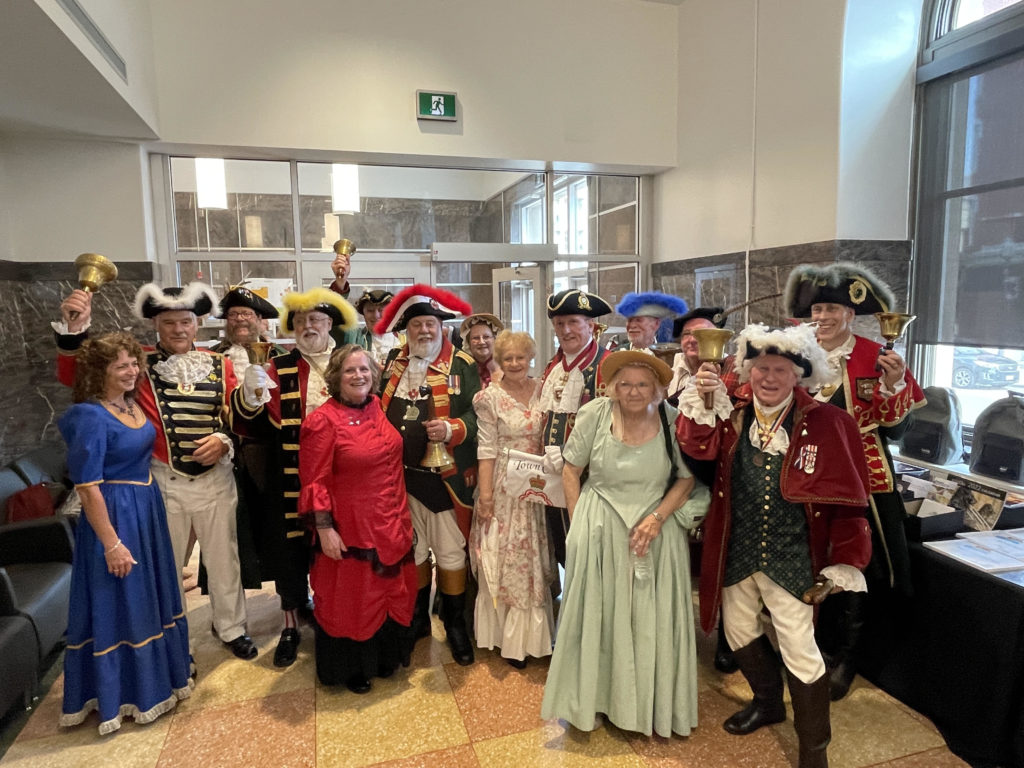 Each Town Crier performed their own cries in honour of McKee's 30th year of dedicated service to Brantford. Some performed pieces of McKee's past cries including the opening of the Wayne Gretzky Sports Centre, the Vancouver Olympic torch relay, the Queen's visit to Brantford and the Bell Homestead, and the opening of Harmony Square. Others wrote cries about McKee, mimicking his infamous O Ye's and his telephone bell.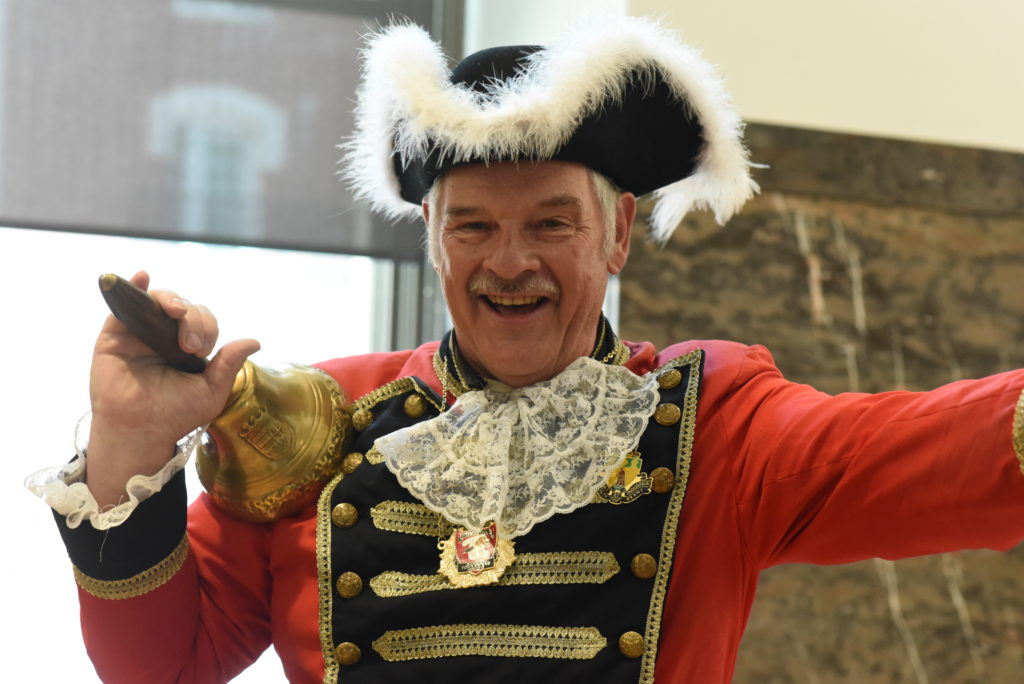 Following the surprise, a visibly moved McKee thanked all for their participation.
"These are some of my very best friends," he said. "To have each of you come all this way for me, I feel so grateful."
City staff welcomed all back into council chambers for a reception in honour of McKee.
Scrolls from each crier will be placed among other items in the time capsule, including a box honouring Survivors Secretariat, a sealed letter from Mayor Kevin Davis to the mayor of 2042, photos of city staff, items from City Hall's grand opening and artwork from three student winners, Angel Hess, 13, Yashveer Kayal, 7, and Sophia Lee, 10, showcasing their favourite parts of the City of Brantford.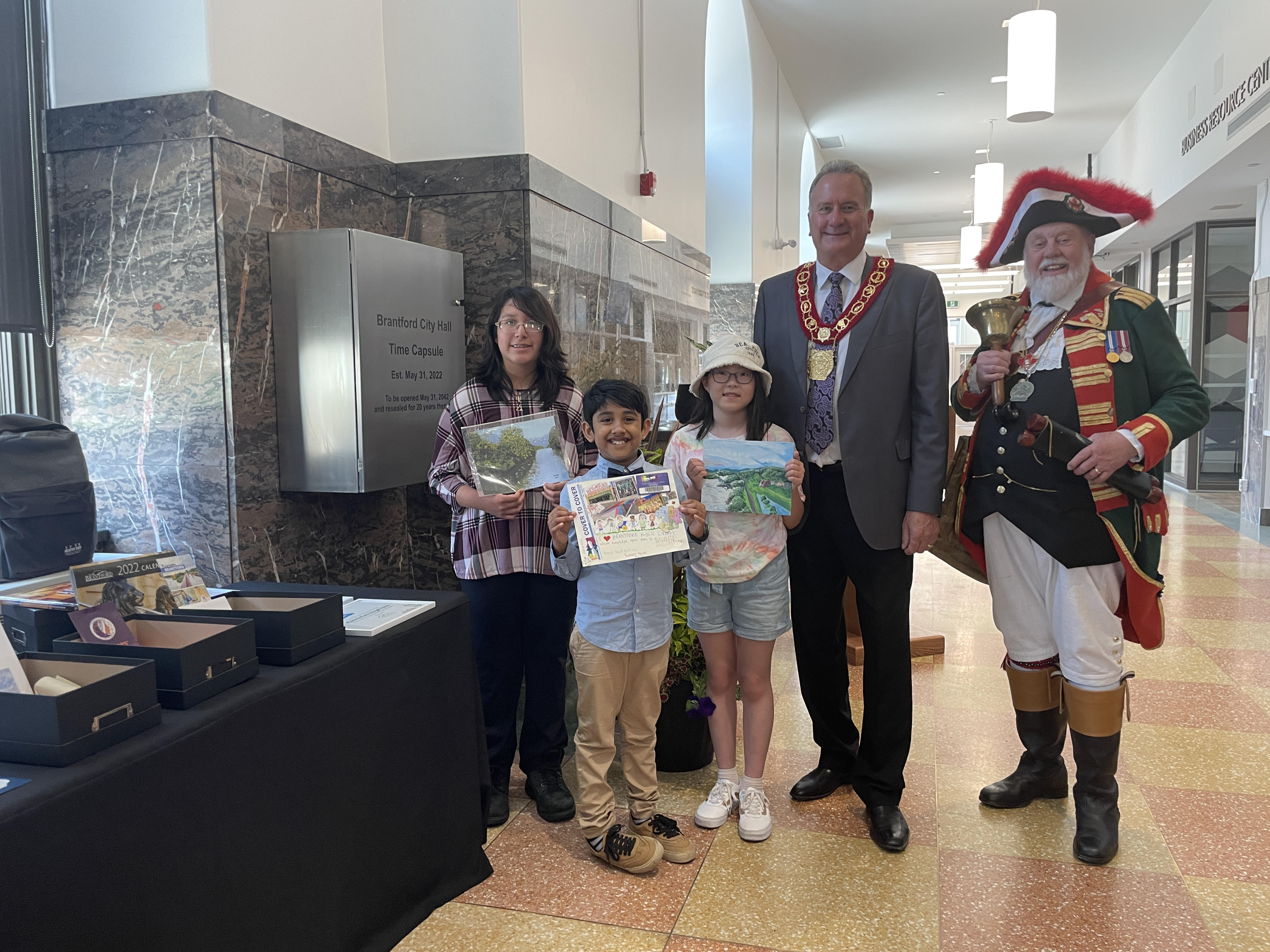 "We opened this new City Hall in September and it represents a vital part of the centre of our city," Mayor Kevin Davis said. "We expect and hope that it will continue to be for decades to come. To mark the fact that this is a very historic building and historic occasion, we decided to have a time capsule. This way, one generation can communicate with another in a special way."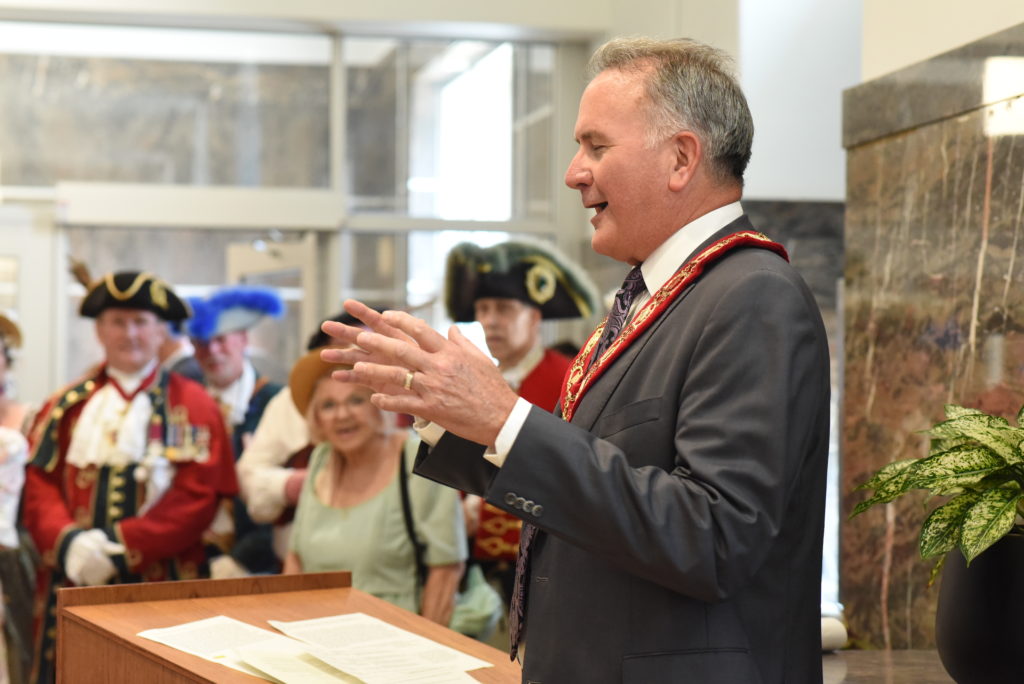 The time capsule, which is located in City Hall, was sealed on the 145th anniversary of Brantford's incorporation and will be opened in 2042.
Check out the Brant Beacon for an upcoming profile on David McKee and his 30 years of dedicated service as the City of Brantford's Town Crier.