Brantford residents donated bags of non-perishable food items, toiletries and other goods to the annual Stuff the Bus campaign hosted by the City of Brantford, Brantford Fire and Country 93.9 on Friday, December 17.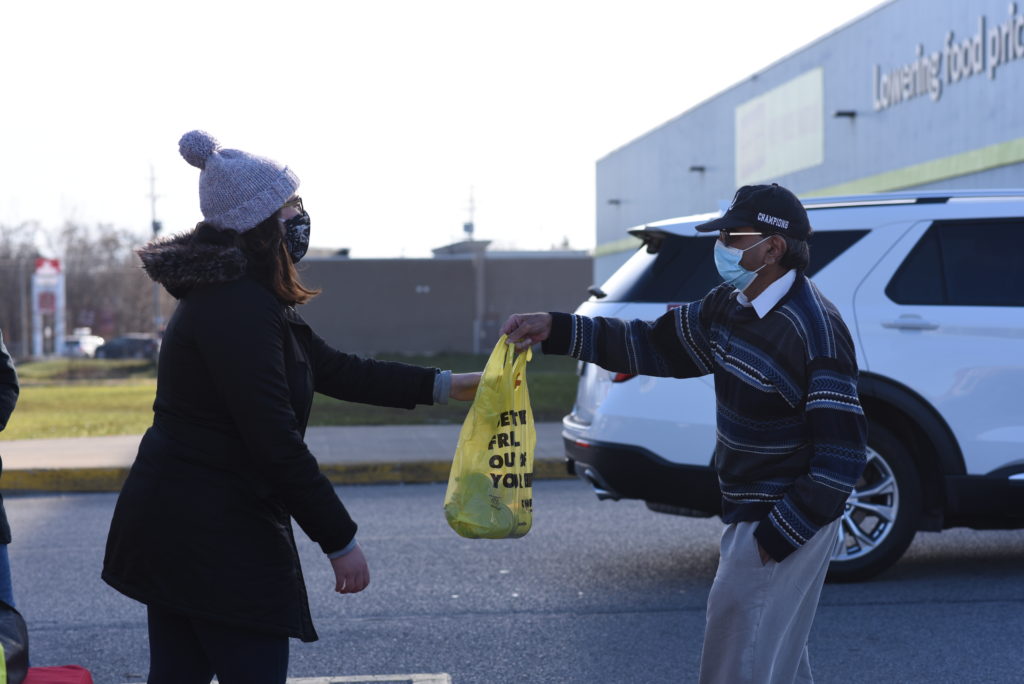 The event saw a great turnout in support of the Brantford Food Bank, filling the seats of the Brantford transit bus with pre-packaged donation bags made by the staff at FreshCo on Market Street.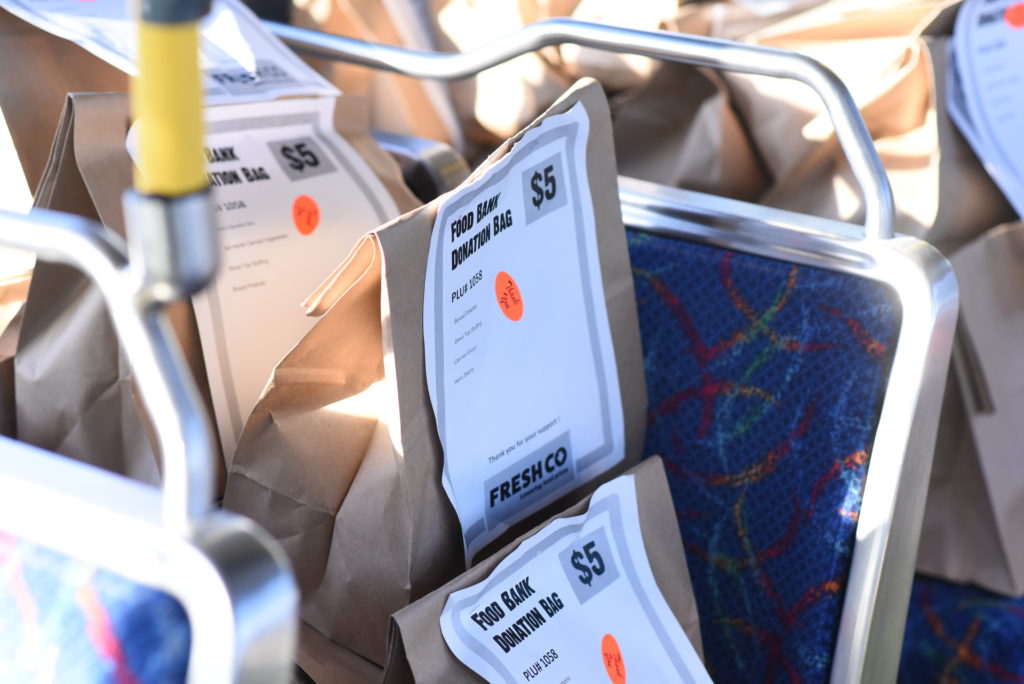 Country 93.9 event staff was live on the scene playing music for all to enjoy, while some people checked out the Brantford fire truck parked in front of the grocery store.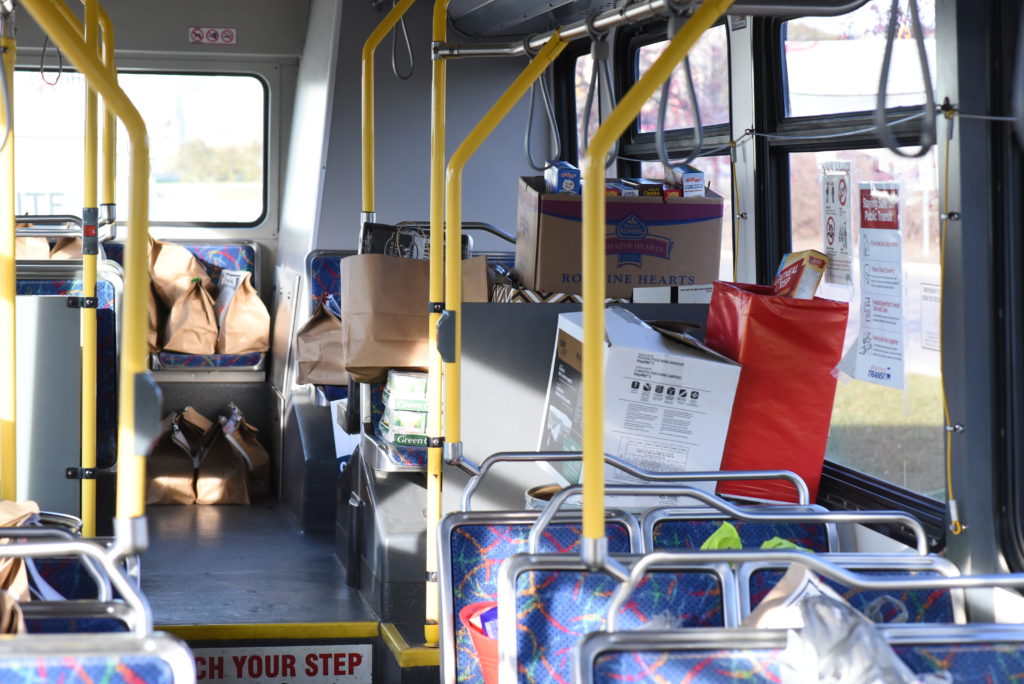 Deputy Fire Chief Scott Pipe, MPP Will Bouma and Brantford Mayor Kevin Davis all joined in on the fun, adding donations to the bus and posing for photos.